BLOG
The Enterprise Champions: Esther Gibbs, West London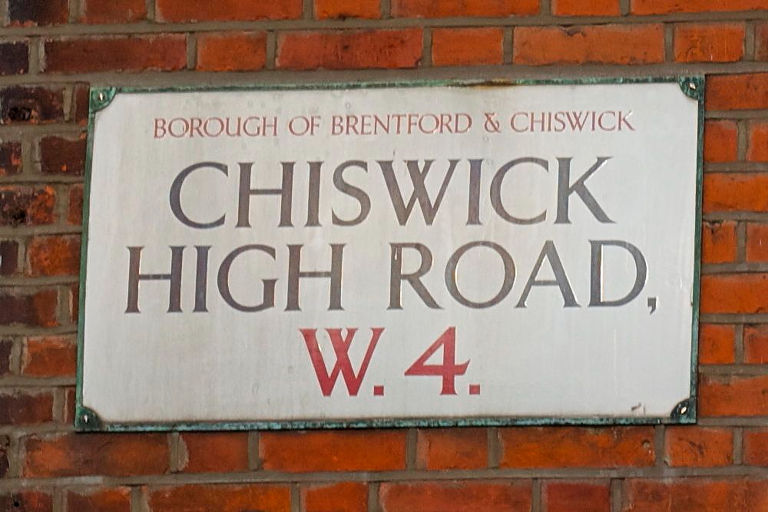 ---
Posted: Tue 8th Sep 2015
Enterprise Nation has announced the first of 12 Enterprise Champions who will be representing our community across the UK and helping us to grow a truly entrepreneurial nation.
We're profiling each of the Champions and next up is Esther Gibbs, who represents West London.
Who are you and what do you do?
My name is Esther Gibbs. My own small business is London Mummy, an online retail store and luxury gift box service for both corporate and private clients offering design led gifts and interior accessories, including our own handmade range, for babies and children.
I am also the founder of the Chiswick Business Collective, a group of pro-active small business owners whose aim is to connect, collaborate and communicate at both local and national levels. I am a passionate advocate of pop-up shops and the benefits they bring to both local small businesses and communities, I am working with our local town centre manager to secure a long term retail space based on the original PopUp Britain model. In the meantime, the Collective runs a monthly, not for profit Chiswick Pop Up at our local Club Workspace.
Tell us about the small business scene in your region. Why is it so good?
Chiswick is home to a diverse range of small businesses. We have everything from a producer of honey based products from the beehives she keeps in her back garden to bright and young tech and media entrepreneurs. One of the reasons it is so good is the willingness of so many businesses to come together and share their experience, knowledge and expertise for the benefit of others.
What needs to be done to make it even better?
A shake up of the outdated Chamber of Commerce model and local networking groups to better reflect and serve the modern day needs of Chiswick's small businesses.
We need to join the dots in terms of start-up and growth support and reach out to small micro business owners, particularly those who are home based, are somewhat isolated and unaware of the support available to them both locally and nationally. Affordable co-working spaces and enterprise hubs are one way to achieve this and we are currently collaborating with our local authority.
Tell us about two great small businesses in your region and why they're so brilliant.
Super Saturday of Sport was founded by local sports journalist and mum of two, Kirsten Lonsdale, as her way of building on the legacy of the 2012 Olympics and encouraging people of all ages to find their sporting passion. Each year she puts on a huge, not for profit, community event which offers everyone an opportunity to try up to 40 different sports, free of charge. From free-running with founder of the sport and Bond movie baddie Sebastien Foucan to wheelchair rugby, Kirsten has a genuine desire to help both the community and small businesses which she demonstrated this year by asking me to work with her to include a small business village to help promote local small businesses and services. She is a shining example of what can be achieved by sheer hard work and determination.
Badger & Earl, graduates of Enterprise Nation's Start Up Saturday, is a craft and sewing café which opened late last year. The owner, Charlotte Pendred, is another example of someone who really makes an effort to connect with both the local community and other small businesses even if it doesn't necessarily directly benefit her own business.
Why were you happy to become an Enterprise Nation Regional Champion?
I've been a member of Enterprise Nation myself for a few years now and have been both inspired by and benefited from the fantastic work that the network does and have long been an advocate. I'm very much looking forward to collaborating as a Champion and offering the broad Enterprise Nation knowledge base and expertise to other small businesses in the area who I know will benefit as much as I have.
What are your three top tips for running a successful business?
Really engage and connect with your customers by offering an exceptional service. A little personal touch, be it a thank you note, a non-generic email, phone call etc is what makes them remember you over your competitor.
Take a genuine interest in other people and their business, a far better and more organic form of networking. If you can see a way of helping them, do it without wondering what you might get in return.
Don't be afraid to ask for help. It is not a sign of weakness, whatever your age!
Follow Esther Gibbs on Twitter at @LondonMummyShop
Find out more about our Enterprise Champions here.
Enterprise Nation has helped thousands of people start and grow their businesses. Led by founder, Emma Jones CBE, Enterprise Nation connects you to the resources and expertise to help you succeed.