BLOG
Bad customer service: What does it cost your small business?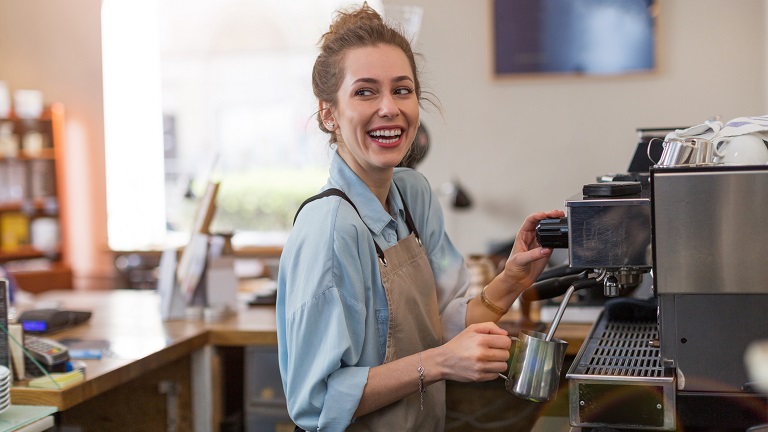 ---
Posted: Tue 5th Sep 2023
As a small business, you can't really afford to miss any opportunity. And yet it's surprising how many businesses fail to see how important good customer service is to their bottom line.
Often, when seeking ways to grow, improve margins or become more efficient, small businesses look at introducing new products, extending services or branching out into other markets.
In fact, your business can sometimes make the biggest impact just by doing things better with the customers you already have, and improving the way you bring new customers on board.
By looking closer to home, you can get more spend from your existing customers, ask them to refer you to others, and build a reputation that will bring new customers to your door.
Retention and growth
Retaining existing customers leads to a growth in profits. Why?
Existing customers are already happy to buy from you. You've done the hard work.

You can upsell and cross-sell to existing customers far more easily than new ones.

By offering exclusive offers, rewards, deals or referral awards, you can encourage existing customers to shop again, and to tell others about you.

Existing customers have already set up accounts, meaning less work for both you and them.

Encouraging loyalty means your customers are less likely to slip away to your competitors, and more likely to weather a price increase or supply problems.
Considering this, it's easy to see why putting a bit of work into good customer service can pay dividends.
What good customer service looks like
A really good customer service model covers all the ways that a customer may come into contact with you. That's everything from your Twitter account to your website, to your phone support, and your after-sales care.
If you're a product-driven business, it matters:
how quickly your product arrives

how it's packaged

what information comes with it

how easy it is to return or change

how responsive your customer service team is
If your business provides a service, you need to:
keep your promises

deliver the service when customers expect it

make sure the quality is better than people anticipate

offer add-ons or extras that make the experience even better
Research shows that people who experience great customer service will pay more in to get it. Customers want to feel confident in their suppliers and certain of the service they're going to get. They'll reward that certainty with more spend and increased loyalty.
What good customer service makes use of
Understanding customers' needs
The more you know about your target customers – including where else they shop, their budgets and expectations, their needs and their demands – the more closely you can match your customer experience to what they're looking for.
Targeted training
Anyone in your business who deals with customers needs to be trained in customer service training. This will allow everyone who works for you to deal with customers at any time, including dealing with initial complaints or issues.
Everyone in your office should be an ambassador for your business, and giving them the right training will help you to keep your customer service on track.
Using technology
Today's customer expects technology to work for them, so your website must be clear, mobile-responsive and easy to navigate.
You might consider developing an app so people can buy from you more easily, or you might use technology to keep in touch with customers to offer rewards or incentives to buy again.
Many larger companies use really good online help pages to answer most customer questions. Not only does it reduce the number of phone calls coming in to the business, but it allows customers to continue buying (because they've been able to find the answer to their query with ease).
Measuring success
Customer service is a measurable target for your business and it should be at the heart of your continuous business improvement.
Remember that for every customer who complains, more than 20 other customers simply go elsewhere. Learning from your customers is an important part of developing your business, and you ignore this at your peril.
Being empathetic
Most of the time, you're a customer too. You know what good customer service looks like and feels like.
Remember that when you're putting together customer service guidelines for your own business. How do you want customers to feel about you? What is the most important thing for them to take away? What can you do to make them come back to you?
Are you paying enough attention?
It's always worth taking a fresh look at your customer service to see if you can improve things. A positive attitude towards your customers not only encourages people to buy; it encourages them to buy again and again.
These customers are the most important ones to your business, so it makes sense to spend time making sure you're doing the very best for them every time.
Relevant resources
After eighteen years of working in manufacturing and service organisations I took the decision in 2009 to set up my own virtual assistant business called Oneresource. Having previously worked at the highest levels within those organisations, I gained a wide range of experience and skills in project management, marketing, accounts, customer relations, hospitality and general secretarial services which now form the cornerstone of Oneresources proposition. Since establishing Oneresource as a virtual business employing a team of virtual assistants we have proved our worth by saving clients significant time and money. We hit the ground running, providing reliable, confidential and friendly service. Our company's reputation is as important to us as is our clients. So we never miss deadlines, we always keep in touch and we are always open to new ideas and opinions. Oneresource is based in Oxfordshire but provides services to clients across the UK. Specialties: Our most popular services include: Handling telephone calls on your behalf; dealing with your correspondence; managing to-do lists & diaries; Excel, taking orders, bookings & enquiries; organising proposals, contracts & invoices; chasing payments; marketing admin (inc email, social media, SEO, website & CRM); arranging meetings, travel & events; research; handling paperwork, bills, expenses & book keeping.