BLOG
The British lifestyle brand going global through selling on Amazon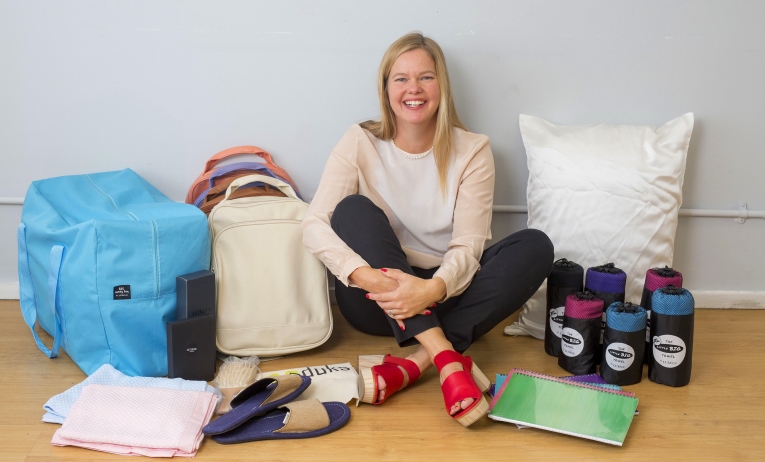 ---
Posted: Sun 9th Sep 2018
Gayle Hunter is the founder of Luxelu, a range of her own brand of lifestyle and beauty products including stationery, jewellery and homewares. Amazon is at the heart of the business and Gayle sells to customers around the world via the site. Ahead of speaking at the Amazon Academy in Newport on 11 September, she tells her story.
Attend the free Amazon Academy for free advice and practical support on how to succeed in the digital economy. Book your place here.
How did you come up with the idea and turn it into an actual business?
I'm entrepreneurial in nature, and therefore always looking towards the next opportunity.
With a background in e-commerce (web design/development) and marketing, getting involved in retail with the opportunities presented by Amazon for marketing and fulfilling the products made sense. In terms of the first two products that were launched, they both were designed to fill a gap in the market.
The first was a beautiful, yet practical, backpack designed for women, that meant that we could carry a laptop in style and comfort. I found nothing like this on the market when it was launched.
Following this, I launched the Little Big Towel, our luxurious, generously sized (yet compact) travel towel. Having previously only been able to source poor quality, thin, small travel towels for family camping trips, this product was a must!
What start-up challenges did you face and how did you overcome them?
With a vision already for the products that I intended to sell, the main start-up challenge was sourcing suppliers that would produce the products I was looking for to my exacting requirements, at a price that would work.
Getting the right suppliers involved multiple meetings and trade fair visits; clear design briefs and a robust sample process; developing relationships and being reasonable in negotiations.
Whilst the right price is key to success, unnecessarily driving down a supplier on price, will doubtless come at some other cost, and is unlikely to be the best approach to secure a long term win-win future for both parties.
Why did you decide to sell on Amazon and what benefits has it brought your business?
Selling on Amazon as the initial primary channel was always the plan. It provided instant access to a huge customer base, and the FBA service meant I could set up quickly without any fulfilment capability of our own.
Our own direct sales to customers through our www.luxelu.com website, and otherwise developing the Luxelu brand have only been possible as a direct result of the success on Amazon.
What are your three top tips for making a success of selling on Amazon?
If you are going to sell own brand products, make sure your product meets a need that is not yet being met rather than just another version of a product already being sold. On the other hand, don't try to launch a product that is so obscure that no one would be looking for it.

Listen to customer feedback about your products and service. This feedback is hugely valuable, and working with it will mean that you are always aiming to offer products and services that are the best they can be.

Be aware of and realistic about all the costs involved with the products you will be selling. Some of the costs to consider include production, shipping, duty, VAT, certifications, fulfilment costs, promotion, referal fees, storage etc.
You've successfully used Black Friday to make sales. How have you done that and what advice would you give to other business owners wanting to do the same?
Put forward your best selling products, at the best discount you can offer, making sure that the margins will work for you.
If you are lucky enough to be part of that day on Amazon, make sure you have enough stock to meet the demand.
What are your plans for the future of the business?
The Luxelu range already includes some stand out products, and I'm planning to launch more new products to compliment the existing range, over the coming months, using all the opportunities available through Amazon, in both the UK and internationally. Growing the Luxelu brand beyond this is also key to its future success.
Attend the free Amazon Academy for free advice and practical support on how to succeed in the digital economy. Book your place here and below.
Enterprise Nation has helped thousands of people start and grow their businesses. Led by founder, Emma Jones CBE, Enterprise Nation connects you to the resources and expertise to help you succeed.