BLOG
The Apprentice 2019 episode six lessons: Business is a rollercoaster!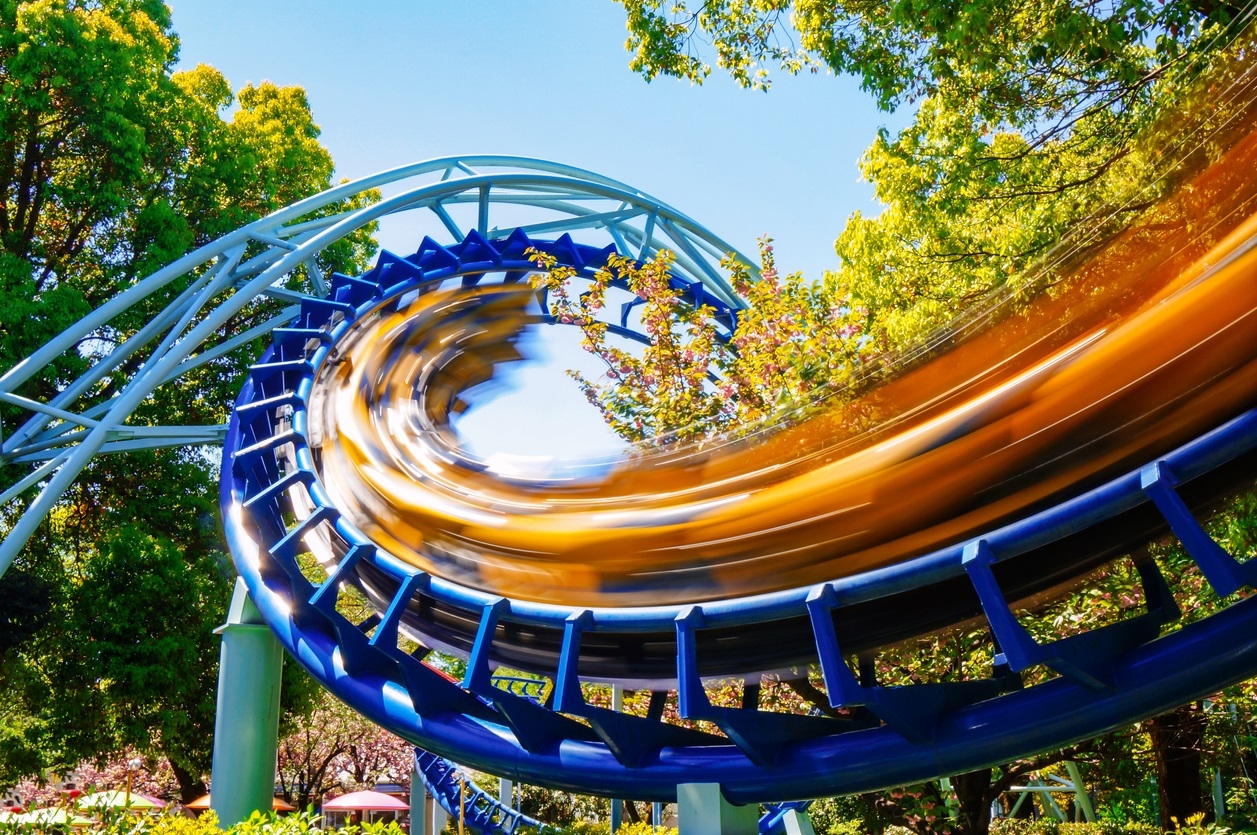 ---
Posted: Fri 8th Nov 2019
Alison Shadrack Brown, Enterprise Nation member and founder of Adia PR, shares business lessons from episode six in the latest series of The Apprentice.
This week, the 11 remaining candidates were tasked with designing a rollercoaster for a theme park. Thorpe Park, nicely plugged and positioned as "one of the UK's best loved attractions", played host to the task. Globally, the theme park industry is worth £35 billion and although top rides can cost tens of millions of pounds to create, park operators are always on the hunt for the next best ride.
The teams were asked to create the concept of a new ride and design it in 3D so that a test audience would be able to experience the ride. They were also asked to prepare the branding and marketing, ie the basics: a name for the ride, a logo, a marketing poster and a pitch to deliver to the panel of theme park experts (from Thorpe Park and Merlin).
Team Unison, project-managed by Scarlett, came up with 'The Final Loop" which offered a rollercoaster with not only a record-breaking number of vertical loops in the UK (15) but also the fastest acceleration from 0 to 125mph in 1.5 seconds. The ride was intended to feel like travelling around the Earth to "bring back gravity".
Team Empower, project-managed by Carina, on the other hand came up with "Insomnia", a rollercoaster that ran backwards to give the impression of 'falling into a nightmare'.
Focus groups
Both teams received invaluable feedback on their ride concepts and branding that they chose to ignore. The Final Loop was seen as too intense - too fast, too many loops and would probably need a sick bag. Insomnia confused people with part alien, part horror connotations. Neither really had any connection with the ride name Insomnia.
The pitches
The teams presented their ride simulations to an audience of rollercoaster fanatics, a panel of theme park experts, and of course Karren and Claude in Thorpe Park's 3D cinema.
In response to Team Unison's The Final Loop, the panel echoed the feedback from the focus group saying that the ride made them feel "sick" and asking why there was no mention of the record-breaking loops and acceleration on the promo poster.
The panel of experts however seemed to like Team Unison's "Insomnia" ride but again just as the focus group had relayed were also confused about the branding commenting on the alien connotation.
The outcome
The decision was unanimous - the panel of experts voted Team Unison's "Insomnia" as the winning pitch.
The boardroom
As PM of the losing team, Scarlett found it hard to choose two other candidates to bring back as she had three in mind. Lord Sugar put her out of her misery by asking her and the 3 others to come back to the boardroom.
So Scarlett returned with Lewis (didn't contribute much), Lottie (pain to work with) and Iasha (didn't realise she was there). Lord Sugar's decision was to fire Iasha, stating it was "too little too late" for her to show what she can do, just weeks after she led her team to victory making a record-breaking £1.2 million profit in the process.
Business lessons to take away
Listen to feedback
If you're going to go to the trouble of arranging a focus group of likely potential customers, the very least you can do is listen to the feedback they give about your product or service. If you feel there's a common theme in what people are saying then it's probably a good idea to address their points accordingly.
How likely is a wider audience going to agree with the group's feedback? Whilst both teams were guilty of this, it ultimately led to Team Unison's failure.
Make friends and don't burn bridges
Rather bizarrely, Lottie said repeatedly in the boardroom, "Lord Sugar, I am not naive to the fact that I don't get on with everybody, my aim is not to get on with everybody, my aim is to make myself a success."
Building positive relationships in business is crucial, whether that's with your staff, clients, peers, investors, shareholders,… Burning your bridges is a fast track way to go out of business as I've witnessed on many occasions.
Speak up
It's hard to tell what has been edited out of this programme but on what we got to see Iasha was extremely quiet throughout the task.
Karren Brady commented that Iasha was "MIA" - Missing in Action. In this "game" you can't sit there waiting for people to ask your opinion, you have to make yourself heard and stand out from the crowd.
In a normal working environment, one hopes that you would be given the opportunity to be heard. But you still need to take responsibility to air your views to others.
You're only as good as your last piece of work/product/service
This is a tough lesson but in some lines of business its true. Some customers will judge you on their most recent experience, no matter how well you've served them in the past. If they are served a steak as tough as leather, receive awful customer service, get a terrible haircut, etc, then there's a very good chance they won't be coming back.
Maybe Iasha was relying on her recent PM victory and thought she could coast through this round but sadly that didn't work. A business has to commit to continually aim to at least please its customers and even better surpass their expectations. Yes, there may be occasions where things go wrong and that's where the customer service has to kick in to resolve the problem and hopefully if they are a regular customer your track record will help win them round.
Unique selling proposition
On many occasions, less is more. Team Unison crammed so many elements into their ride that it completely overwhelmed the customer and ruined the concept. There was no need to go for two world records.
If they had opted for one world record - either the acceleration or the number of loops then it might have been a different outcome. Karina understood she needed a USP for Team Empower's ride and got the concept locked down quickly. Even though the name of the ride "Insomnia" was flawed, the concept worked. Focus on the one thing that will make your business, product or service stand out.
Promotional posters
Whilst some famous brands can get away with minimal designs on their ads, that's because they've built up years of brand recognition. If you're not in that bracket, then you will want and need to highlight the USP on your promotional poster or ad.
The posters both teams designed didn't convey what their ride was about. There was no mention of the 'benefits' and even worse the logo and brand name were completely misaligned. They sent the wrong messaging to the audience leaving them confused and uninterested.
Passion
Running a business is tough but if you have a passion for what you do, it will make the journey a hell of a lot easier. Thomas showed so much passion and enthusiasm for this task, despite Lottie trying to rein him in. If you're starting a new business, make sure your heart is really in it. A half-hearted effort is unlikely to impress the customer and you'll struggle to get traction.