POLITICS
#TechTuesday: Where you do you get images for your website or blog?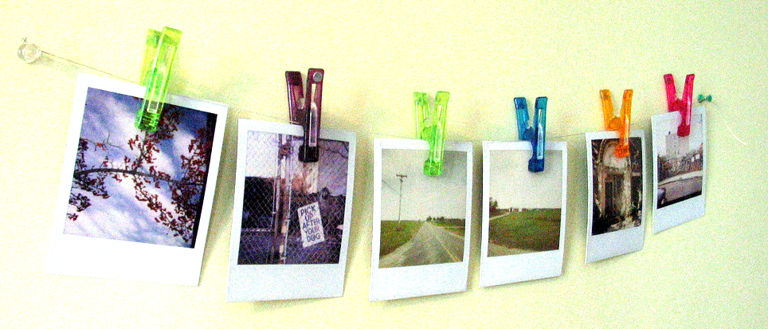 ---
Posted: Tue 4th Jun 2013
We've been running a poll asking where small enterprises get the images for their website or blog. Enterprise Nation editor Simon Wicks takes a look at the results, weighs up the options available and offers some tips for improving the search engine visibility and quality of your images.
Imagery is one of the most important aspects of website design - particularly if yours is an ecommerce website and clear illustration of your products is a necessity, writes Simon (left). It's generally acknowledged that good images sell more products. They also lift any design and keep people on your site. You can even use a single image with a short comment as a blog (or social media) entry in its own right. We're crazy about appealing images. But where do you get them?
We put this question to the Enterprise Nation readership, to see if we could build a picture (pun intended) of where the UK's small businesses are obtaining their images.
Where do you MOSTLY get the images for your website or blog?
Take them myself/friends
m
62%
Picture library
m
15%
Copy them from web
m
10%
Pay a photographer
m
9%
Product suppliers
m
4%
1. Take them myself/friends
The do-it-yourself option is the favoured choice of small enterprises - unsurprisingly since it's cheaper and self-sufficient. But there are more questions to be asked here: how good are your images? And how are you using them? I'm regularly impressed by the quality of self-taken product images that I see on websites and sales platforms such as Etsy. But I also see some poor quality pictures, too, and it tends to suggest a lack of care or professionalism that makes me reluctant to buy. Taking a good product image is a skill and requires a (preferably decent) digital camera, some understanding of lighting and an appreciation of what prospective customers really need to see to persuade them to buy. We know from our Quarterly Survey that digital cameras are virtually an essential piece of kit for the modern small business. I'd go further and say that some form of photographic workshop would be desirable, too. Quite simply, good photos sell products. Beyond this, you get away with a lot more on a blog or in social media streams where the emphasis is on immediacy and personality. Nevertheless, crisp, well-composed images are always better than the alternative, whatever the context.
2. Picture library
Many small firms may shy away from picture libraries for three reasons: a) They cost money (though they're actually much more cost-effective than you might think) b) They don't have the particular shots you really want, such as either product shots or event shots c) They're full of clichéd stock imagery. There's a degree of truth in all of these. But, in fact, most picture libraries have a very wide range of images - including illustrations and graphics - to suit most requirements and styles. What's more, they're professionally taken, so you can be sure of their quality. They also tend to have cost-effective packages aimed at small enterprises. Personally, I'd think about using picture library images for the main, decorative or illustrative image on a web page, then adorn that with shots I've taken myself or obtained from other sources. It's all part of your visual armoury and it makes sense to ensure your key images are good quality. You could also check out Compfight, a Flickr search tool that enables you to find images with a Creative Commons Commercial licence that you can you use for free, with a credit.
Get discounts on library images with the Enterprise Nation Club
We've teamed up with iStockphoto to negotiate a special deal on royalty-free library images, illustrations, graphics and videos for Enterprise Nation Club members. Club membership is just £20 per year and you'll qualify for 15% off iStockphoto credit packages. Take a look at the Club page for details.
3. Copy them from the web
You can always find images on the web, so why not just cut and paste them? Quite simply: copyright law. There's always a danger in grabbing photos from the web, because if they're protected and the copyright owner decides to enforce their rights, you're in trouble. Using a copyright image is equivalent to walking into a home-made furniture shop and making off with a chair that someone's made - it's just easier to do, so we don't think anything of it. Product images or images that are clearly widely distributed press images are a bit of a grey area, though you should ask permission to use them. Anything else - don't touch it, especially if the image has obviously been taken for or by the publication where you found it. Remember, every time you breach copyright, you're restricting the earning capacity of a professional photographer - someone who's running a small business just like yours.
4. Pay a photographer
There may be occasions when you really want a very specific image and it needs to be good quality. This might be photography of an event you've held, for example, or team portraits. A professional photographer will work to your brief and take the image you want. They're not as cheap as, say, a picture library (expect to pay upwards of £200 per day, plus expenses), but images of this quality will lift your site and help you stand out. The same can be said of employing a professional graphic designer for your logo or site, too.
5. Product suppliers
If you sell other people's products via your website, then they should always provide you with good quality images. If they haven't, ask them to do so. It's likely the reason this came so low in our poll is that the greater number of Enterprise Nation readers are either selling products they've made themselves, or they're selling services. But if you can get a good image of a product you sell, do so.
Getting your images seen by search engines
Every image on your website may be visible to a visitor, but it's invisible to search engines until you've tagged it. It's a simple process that takes two minutes: 1. Make sure your image has a clear title that tells you what it is (so you can distinguish it from all the other images on your site. Â Don't use a numbering system; it's too confusing). 2. Create an 'alt tag' (your content management system should have a box for this). An alt tag is the text that comes up when you hover a mouse over the image and it's what a search engine actually reads. The way to write an alt tag is:
Generic subject | Specific image description
So, in our case, a picture of StartUp Saturday students might be tagged thus:
Starting a business | StartUp Saturday students
A search engine will pick up both phrases on either side of the vertical bar. 3. Add a hyperlink, if appropriate. If your image is accompanying text that links to another page or website, then hyperlink the image as well. Search engines also read hyperlinks.
Improving the quality of photos you've taken yourself
Generally, when an image comes off your digital camera, it still needs a little work before it's properly publishable. You might want to adjust the colours slightly to make them more (or less) natural; increase the contrast to make the subject stand out; crop it to get composition you want; or resize it to fit your page. Use the online photo editor Pixlr, which is the best free app on the market by a mile. It's easy to use, it's comprehensive, it's free and it requires no downloading. Here's a quick example of what Pixlr can do - a portrait I took of an artist friend of mine, John Percy, before and after processing. The difference is striking and it took about two minutes to achieve. I'll be happy to write a quick guide to using Pixlr if anyone's interested -  let me know in the comments  below.
Need more tech tips? Join in with #TechTuesday, every Tuesday
If you're your own IT department and you need some help, follow us on Twitter (@e_nation) and tweet #TechTuesday, every Tuesday, between 11am and midday UK time. It's a great way to find a quick solution to an IT problem that's been bugging you and we're helped by other Twitterers, too.
Photo credit: Yujean Park on Flickr via Compfight cc
Enterprise Nation has helped thousands of people start and grow their businesses. Led by founder, Emma Jones CBE, Enterprise Nation connects you to the resources and expertise to help you succeed.