BLOG
#TechTuesday: Three essentials for ecommerce businesses from ASOS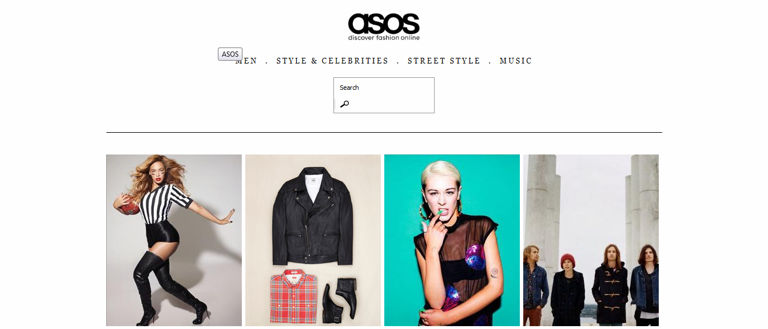 ---
Posted: Tue 5th Feb 2013
Starting and running a business can be tough at the best of times, let alone in a time when growth and public spending is low. Fortunately for ecommerce, businesses are surviving and even thriving in these tough times. Here are three helpful hints from ASOS Fashion researcher Akin Fagbohun (left) to help you keep your head above water in online business.
1. Keep watch over your spending
The first point we recommend seems a bit of a no brainer but there are lots of ways in which money can go unaccounted for. As you might expect, ASOS keep a pretty tight ship in terms of tracking all their finances. Here are some things to watch out for:
- Getting a grip of outgoings can be a great way to lower your spending. Recurring costs (especially the small ones) can slip through the net as they are sometimes considered too insignificant to bother tracking. Often these are things like memberships to industry publications, website fees and memberships. If you've not done this in a while, make a list of all your fees - including credit card costs - and go through them to see where savings can be made. Perhaps you can consolidate similar subscriptions to eliminate a cost or switch your credit card to one that offers better value or useful perks?
- Office supplies are another area where savings can be made. From finding a better supplier to the quality of stationary that is bought in, there's likely some money to be saved here. As your business grows, this saving potential increases so there's no sense in sweeping this one under the rug.
2. Create a social presence
Your business is based online and currently the biggest thing in online communication is social networking. There are a host of platforms at your fingertips that will place you in front of your consumer base. At ASOS, the social aspect of business is an area where we place a lot of emphasis. You can find our products on Pinterest; we place all our video-based content on a dedicated YouTube channel; we have a Facebook page because there aren't many recommendations that top a friend's recommendation; we then tie all of these in through Twitter. This allows us to quickly get news, events, offers and general goings on out to our consumers as well as giving us a means by which we can reach new customers. The great thing about social media is that there is a different type for each business target so create a media strategy to help you capitalise on this.
3. Act on issues
Our customer relations has played a big role in our success at ASOS. We think it's important to build a customer's trust, so whatever we can do to make their experience with us a good one, we do it. Take our returns policy for example: as long as it doesn't contravene any hygiene regulations, we allow the customer to return items in their original condition free of charge for a full refund or exchange. We find that having this peace of mind really helps reassure the customer that they have an option if things aren't quite right for them. We do this by providing the necessary postage paid labels in with their purchase. Though service complaints are by no means a great thing, they present you with an opportunity to address issues and refine your practices, which will ultimately benefit your business. Often when businesses don't get things quite right in the eyes of the consumer, the focus is then placed on how they handle the situation. With the presence of social media, there's also an opportunity for the consumer to challenge you publicly; however, a quick response to resolve an issue can do much more good for your business than a public complaint can do bad. Akin Fagbohun is a researcher and content writer on behalf of ASOS Fashion.
Need more tech and ecommerce tips? Join in with #TechTuesday, every Tuesday
If you're your own IT department and you need some help, make sure you follow us on Twitter (@e_nation) and tweet #TechTuesday, every Tuesday, between 11am and midday UK time.It's a great way to find a quick solution to an IT problem that's been bugging you and we're helped by other Twitterers, who chip in with their tips and advice, suggestions and recommendations, too.
Enterprise Nation has helped thousands of people start and grow their businesses. Led by founder, Emma Jones CBE, Enterprise Nation connects you to the resources and expertise to help you succeed.