ANNOUNCEMENTS
Sustainable Small Business Awards: The nominees for the Sustainable Start-Up Award are…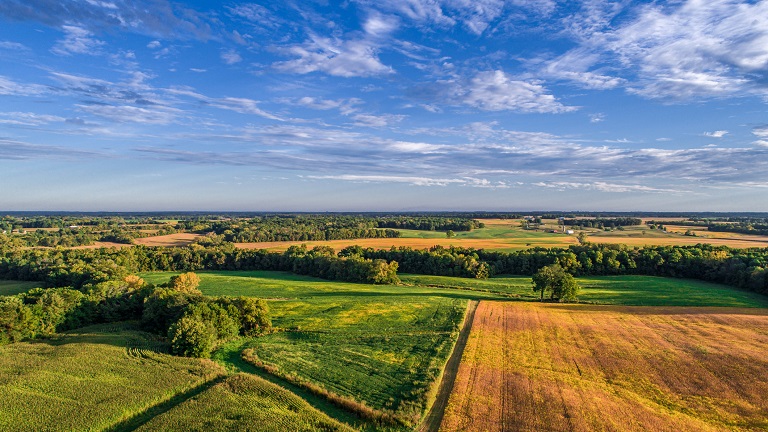 ---
Posted: Mon 22nd Aug 2022
At Enterprise Nation, we love to recognise small businesses across the UK that are making a conscious effort to be sustainable. We launched our Sustainable Small Business Awards to champion the achievements of our nation's small businesses.
Since the competition closed in early August, the judging panel has been hard at work whittling down nominations for each of the five awards categories.
The Sustainable Start-Up Award recognises businesses that formed after December 2020 and have since made considerable progress in growing and developing with sustainability at their core. The nominees are:
Below, the founders of the six businesses tell us what measures they've put in place to be sustainable, and why they feel they should win the Sustainable Start-Up Award.
What does your business do?
David Tan, 8pron: 8pron is a platform to connect foodies. It's designed to be flexible and give individuals and/or businesses full control in finding what they need and express their love for food. Our focus is to promote food culture and bring the community together while supporting local and small businesses as much as possible.
Eva Katona, Refillogic: We're a zero-waste (refill) shop whose aim is to reduce plastic waste, provide an affordable alternative way of shopping, raise awareness of the plastic pollution problem and help people to start making better choices, no matter where they are or how much money they have.
Nawfal Rajbusseea, YŪ PODS: Our mission is to eliminate microplastics. We've built our company on the values of transparency, genuineness, and a belief that less is more. YŪ PODS offers consumers high-performing dissolvable shampoo and conditioner pods – thus removing the need for the traditional plastic bottle, reducing water waste, and making transportation of personal care products more efficient.
Christofer Fisher, Red Planet Farms: We're Manchester's first vertical farming start-up looking to grow food in a more sustainable way for consumers. We grow all our crops indoors with energy-efficient LED lighting and zero pesticides, and we have plans to use solar PV and wind to power our next facility. We're looking to enter supermarkets soon to offer fresh herbs and berries which are locally grown and in plastic-free packaging.
Craig Harwood, Ecolutions Solutions: I founded the company in 2021 with the aim to provide eco-friendly and sustainable goods at affordable prices. The value of this is that, by reducing prices, we empower a wider audience to adopt a greater eco-friendly stance due to our competitive prices in comparison with supermarkets.
Ira Arz, Maison d'Ira: Maison d'Ira is a home decor e-commerce shop selling home textiles and decorative accessories produced from recycled pre-consumer textile waste and bio-organic materials. The fashion industry remains one of the most polluting industries in the world. Many organisations and individuals are promoting caring, DIY repairing and upcycling clothes, but it's only happening on a small scale. We aim to provide this on a much larger scale.
Why is sustainability important to you and your business?
David Tan: We value sustainability highly. We try our utmost best to use environmentally friendly packaging for our products and always check that our providers are committed to compliance and health and safety. We also strive to be as inclusive as possible when it comes to our employees, partnerships, contributors, customers and sellers.
Eva Katona: We don't only sell things without plastic, but we work with a lot of other small businesses that make goods sustainably and plastic-free. These little businesses often help make ends meet for a family and by stocking their products, we help this. We also do a lot of research on our products so they meet our high standards on how sustainably and ethically they're made. We stock mostly organic, fairtrade and B Corp products.
Nawfal Rajbusseea: YŪ PODS wouldn't exist without sustainability. We created the company to tackle a major issue of microplastics, and we are doing so with a sustainable approach. This includes the raw materials we use for manufacturing, our governance and our business model. But we're more than just a cosmetic company – we work with climate partners to support clean oceans, clean drinking water and social impact programmes.
Christofer Fisher: Sustainability is at the core of our business. We're addressing food insecurity and combating climate change by limiting the number of imports into the UK. By growing food at its source, we're reducing food miles, which account for huge amounts of greenhouse gas emissions. We also want to eliminate single-use plastics in supermarkets and use only renewable sources of energy for our entire business.
Craig Harwood: Sustainability is paramount. We understand the importance of sourcing materials sustainably and doing everything in our power to provide resources to future generations.
Ira Arz: I started this business as a way to provide products that are both good for the environment and the community. I'm now exploring sustainable fashion activism and actively volunteering as an ocean activist. I want to expand my knowledge on the impact plastic waste and microplastics have on our environment, more so the impact of fashion landfill on the planet and community.
What have been the main challenges?
David Tan: As a young start-up and very small team, we have limited resources, skills and time. We're also self-funded. So, we make the best of all the support and resources we can access, such as government-funded support and free networking events. That way, we can establish collaboration between other start-ups to share resources about sustainability.
Eva Katona: As a small business, we find it hard – but not impossible – to navigate business costs and income. We're primarily working and existing not because of the profit but for the passion to create a better future for our children. This core value helps us to overcome any difficulties.
Nawfal Rajbusseea: Facing challenges is part and parcel of being a start-up. But a specific one for us is raising finance for an innovative eco-product. It's been difficult to prove traction for a product that has yet to formally go to market, so we've completed our due diligence, prepared patent submissions, and joined competitions and programmes to prove that we're a strong proposal.
Christofer Fisher: It's difficult to compete on price when our competitors use non-sustainable methods of growing and packaging. However, we believe that a majority of consumers will go out of their way to select more environmentally friendly alternatives when it comes to their weekly shopping.
Craig Harwood: The hardest we've come across is sourcing products within the UK (avoiding importing goods wherever possible) at prices that allow us to make some profit. I'm focused on providing our products at affordable prices, and by collaborating with small businesses I've been able to source a large number of reliable suppliers.
Ira Arz: The biggest challenge is finding materials and producers that are truly compostable and organic, especially in the home sector. You find most organic textiles in countries such as India, and it's difficult to get producers to make sure every step of the process is ethical. I'm also currently working with artisanal women in Indonesia, so the challenge there is in the training and ensuring products are of good quality.
Why do you feel your business should win the Sustainable Start-Up Award?
David Tan: Our project is always exciting to everyone here because we think it has a lot of potential and possibilities. Food brings people together, and 8pron is constantly improving with new plans and written projects to achieve the dreams and objectives we have collectively as a team. We grew big and came so far with little we have – there is a no more sustainability-driven and community-loving food project than 8pron.
Eva Katona: Sustainability is the only way forward. Our business helps people to learn more about the subject, while reducing their waste and carbon footprint. We help educate local people to make better choices. Since we opened a year ago, we've saved tonnes of plastics from going to landfill as a result of our food, detergents and skincare refills that are not only plastic-free but kind on the skin and the environment too.
Nawfal Rajbusseea: Winning would be an honour – we've never been up for an award before! YŪ PODS deserves this award as our business was created to be sustainable and every business decision is focused on that. We set out to solve the whole problem with personal care, from plastic bottles and water conservation to reducing the impact of transportation and storage.
Christofer Fisher: We're aiming to become the first truly sustainable vertical farm in the UK. All of our practices and ethos are centred around benefiting the environment and we want to use that narrative to disrupt the sector. From looking to develop indoor vertical wheat farms to one day growing food on Mars, we want to revolutionise the way we grow food for the future.
Craig Harwood: I'd love Ecolutions to win the award as the recognition will support our business ethos and our business plan and provide exposure to future clients. That will allow us to grow and offer even more innovative eco-friendly solutions, providing greener living opportunities for those people who might previously have deemed the eco-life too expensive.
Ira Arz: Even though we haven't launched yet, I believe this company has the potential to shift the home accessories market in the UK into a more circular one. This business model also has the potential to grow, particularly after the surge in e-commerce during the COVID-19 pandemic. The product demand is fuelled by consumer preferences for fancy items to decorate homes.
Plan it with Purpose
A programme designed to help owners of small and medium-sized businesses develop a better understanding of environmental and social issues in the UK. Visit the Plan it with Purpose hub
Enterprise Nation has helped thousands of people start and grow their businesses. Led by founder, Emma Jones CBE, Enterprise Nation connects you to the resources and expertise to help you succeed.