BLOG
Sustainable reasons for companies to bankroll remote working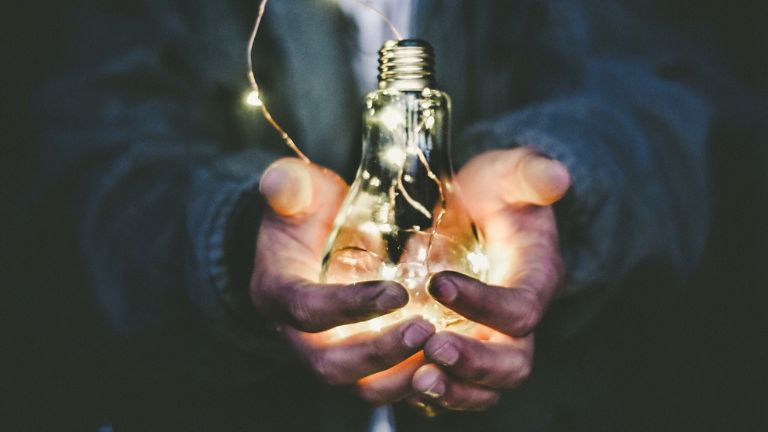 ---
Posted: Fri 5th Aug 2022
Ever since the impact of COVID-19 restrictions necessitated people to stay at home and work from makeshift offices, remote working has enjoyed an unprecedented boom.
During 2022, the number of people in the UK working from home was estimated to be 30% of the workforce – a significant portion.
It is easy to understand why employees might prefer working from home; no commute, more time with family and a better work-life balance. But, what about businesses? Does remote working benefit them?
This article explores why remote working not only benefits businesses but can help them reach sustainability goals.
Investing in remote working
For a company to successfully transition to remote working it must first invest in some basic infrastructure to make it happen. This can include buying devices for employees to work from and investing in cloud computing solutions to ensure remote access for everyone.
A portion of the budget will have to go into creating robust cybersecurity systems to protect remote networks from hackers trying to mine data. But, despite some initial outlays, there are good business and sustainability reasons for investing in remote working.
Which remote working tools should companies invest in?
Communication tools – The need for effective communication is greater than ever thanks to remote working. Fortunately, there are plenty of tools like Slack, Teams or Hangouts that allow for instant messaging between coworkers.
Without these communication tools, it's difficult to stay in contact with remote workers, which can negatively impact their performance and mental health through feelings of isolation.
Project management tools - Having a central database and project management tool allows companies to stay on top of their workloads with employees spread all over the place. Tools such as Asana, Basecamp or Trello allow for tasks to continue to be updated and statuses shared company-wide.
Network access and security - Cybersecurity is arguably more important than physical security in today's working landscape. Effective protection through the use of VPN (Virtual Private Network) allows safe access to company data remotely. Increased bandwidth and cloud-based systems are also better equipped to deal with employees logging in from all angles.
Reducing your company's carbon footprint
There is a positive environmental impact when employees no longer commute to work. In its latest 2019 Report, the Department for Transport disclosed that out of 27% of the UK's total carbon emissions, 91% of that amount could be attributed to road transport vehicles.
Even those working in hybrid roles, where they are partly in the office and partly at home, are reducing their carbon footprints. Although employee commuting isn't considered direct emissions for a company, they are indirect and can contribute to its carbon footprint.
Not only do companies lower their carbon footprints this way, but evidence also shows that employees working from home are more productive too.
"We know that when people can work in ways that best support their work-life effectiveness, this boosts productivity and reduces turnover," says Allyson Zimmermann in an LSE Report.
Reducing energy costs and meeting targets
Companies with a bank of remote workers can consider moving to a smaller office space. Without the need to seat everyone at a desk in the office, companies will reduce their energy costs by downsizing.
They could implement a 'hot desk' situation where employees share working spaces when they go into the office. With less space to heat, light and provide fresh air, companies can save money on energy costs and redistribute those funds to other areas of the business.
In any case, carving out and investing in a viable sustainable commercial plan is valuable for your business. Being more energy efficient or having a smarter supply chain can generate savings that can then be reinvested back into creating new jobs, supporting innovative ideas and buying solid assets.
A strategic sustainability business plan can also help your enterprise to meet its sustainability targets both in real terms and in the long run.
Remote working from abroad
Thanks to cloud computing and video conferencing software, companies can stay connected even when no one is in the office. From a business perspective, remote working allows companies to recruit staff they would have otherwise never been able to employ.
Traditionally, companies are limited to the people they employ by geography. Sure, they could cast their nets wide enough to attract people within a two-hour commute but let's face it, not many people are willing to travel that far to the office every day.
Now, with remote working, companies can employ staff from anywhere in the country, and even anywhere in the world. It opens up a new talent pool that allows for a more diverse workforce of employees from different backgrounds. Geography no longer has to be a barrier to finding the best staff for your business.
Remote working abroad considerations
While the benefits of remote working abroad are great, it's important that data is secured, especially when employees are based in EU countries.
Experts at Gibraltar law firm, Hassans, say "With the increased threat of penalties for non-compliance of the General Data Protection Regulation (GDPR), businesses and individuals must understand their data protection obligations and develop means by which to ensure GDPR compliance".
By protecting your company and client data through robust practices, getting hit with a data breach fine because of an international employee is something you won't have to worry about.
Eliminating paper usage
The ability to move a company's processes online means creating digital documents rather than physical ones. According to research by digital solutions company, Impact, "The average employee costs $725 (£550) per year because of their printing habits". That's a considerable investment that only increases as the size of a company grows.
Given that around one-fifth of the pages printed by a company are not even read, digitising documents saves on environmental waste and printing costs. While some printing may remain essential, there are sustainable solutions that allow companies to reduce their footprints. From using eco-friendly printer ink to refillable cartridges that reduce single-use plastic waste, companies can cut down a lot through a remote workforce.
Streamlining processes using cloud software
If your employees no longer come into the office every day, you need to create a way for them to access the data and information to complete their jobs. Many companies have switched to cloud computing as a solution for not only accommodating remote workers but also increasing their cybersecurity.
Even the legal industry that typically requires paper copies of documents is making moves to digitise its processes to make the process better for all included. Having access to your data whenever you need it, and from wherever in the world you are, is invaluable for streamlining processes.
Whatever sector your company is in, the benefits of investing in sustainable, remote-working practices are considerable. By being able to adapt to remote working set-ups in the right way, businesses can make a success of new work-life patterns that are here to stay.
---
Connect with Dakota on Enterprise Nation now for further business support.