MEMBER STORIES
Meet three Enterprise Nation members putting sustainability at the heart of their growth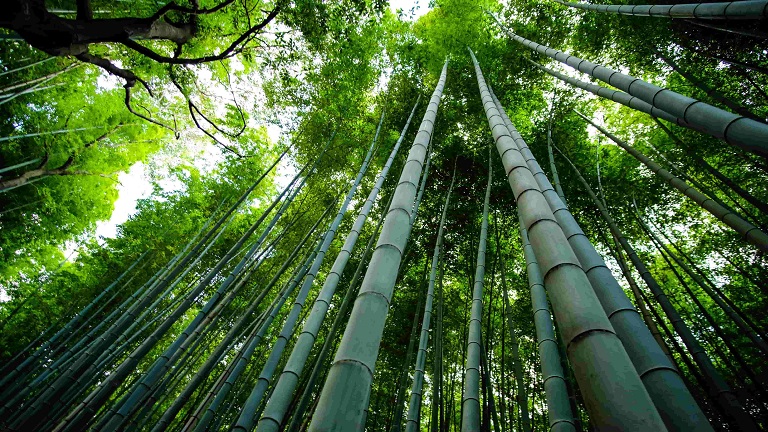 ---
Posted: Tue 25th May 2021
The demand for sustainable, eco-friendly products has been increasing globally in recent years.
The pandemic has further accelerated this shift in behaviour with more and more consumers wanting to buy products only from companies with strong environmental credentials. This is great news for green-minded entrepreneurs.
Here we meet three Enterprise Nation members who've launched new businesses in the last 12 months and are putting sustainability firmly at the heart of their growth.
Beautiful Ethical
After losing her job during the pandemic, Tracey Purcell felt lost. But after discovering mindfulness meditation, she found calm and clarity, and went on to launch Beautiful Ethical.
Tracey says:
"Being made redundant was, of course, stressful. But through mindfulness – and with the help of family and friends – I realised that this was an opportunity to follow my dream and start a business that centred around the things I'm most passionate about.

"Self-care, positivity, cruelty-free beauty products, and eco-friendly choices are the cornerstone of Beautiful Ethical. We offer stunning gift boxes full of luxurious, environmentally sound products – all created by other UK-based small businesses who put sustainability first.

"The treats in our gift boxes are made using natural ingredients and are free from all nasties and, of course, animal friendly. Our packaging is eco-friendly and plastic free too, with everything being recyclable, biodegradable or compostable.

"We also support Ecologi, a not-for-profit organisation that funds climate-positive projects around the world, including tree-planting."
Tracey happened upon Enterprise Nation just as she was about to launch her new venture.
"I had a look around the site and just thought 'I need this in my life'. I've met some amazing people and learnt so much since joining.

"I've attended lots of Lunch and Learn webinars – which are invaluable for their honest, practical, expert advice – and I've booked a handful of discovery calls with advisers to find out more about branding, funding, and writing my business plan. I've discovered how to manage my social media and engage with potential customers.

"The support of other female entrepreneurs within the Enterprise Nation community – especially those I've met through the #SheMeansBusiness campaign – has given me the confidence to move forward with my business.

"I'm now trading on Amazon as well as my own website, and I'm also getting ready to launch a new subscription service offering calming, meaningful experiences on a monthly basis – while staying true to my ethical values of course.

"Wellness and mindfulness are a big part of my life and something I love to share with others. My biggest takeaway from the past year has been that we all need to look after ourselves more. Eat well, get outside for a walk and allow for a good night's sleep. If you're running your own business, take breaks – and don't beat yourself up for it – and make sure you ask for help when you need it."
booheads
With more time on his hands after losing his job, Ben Caspary made the best of a bad situation. After spotting a gap in the dental market, Ben made the leap into entrepreneurship and launched booheads, the world's first bamboo, biodegradable electric toothbrush heads.
Ben explains:
"I was working in advertising when COVID hit. My employer had to make some tough decisions and I was made redundant. Like many people, I used the extra time and headspace during lockdown to reassess, explore and try my own ideas. I had no direct experience in starting a product business but I've never been someone to shy away from a challenge.

"So, after identifying what I believe is a real opportunity, I launched booheads: the first electric toothbrush head made from sustainable, biodegradable and plant-based materials. My objective was to make it possible to maintain both your dental health and your eco ethics, without compromise."
As with most start-up owners, Ben spent time researching what funding and investment options were available for booheads. It was then that he first discovered Enterprise Nation.
"Reading about the successes of other Enterprise Nation members really boosted my confidence during the early stages of booheads. It put my mind at ease, especially as I was doing this on my own. There are so many free resources too; I've learned about importing and exporting, cash-flow forecasting, accounting – and so much more. I can't wait to attend some of your physical events as soon as we're allowed."
Keen to showcase booheads' environmental credentials and get his product in front of new customers, Ben also has his eyes set on the high street.
"Initially we were just selling via Amazon but we've since started trading with a few other e-commerce sites and some independent stores. The response and feedback has been incredible.

"Our sales have been ahead of what was forecast, and the level of engagement and interaction from customers has truly surprised me – in a good way. It's been a learning curve which has led us to improved products being developed; we're launching those in June.
"There's still a long way to go with regards to educating consumers around sustainability – myself included. I think physical retail can help bridge that education gap for consumers.

"I think we'll be seeing lots more pop-up stores and new experiences for in-person shoppers, and booheads will definitely be a part of that. And of course I'd love to see booheads on the shelves of the big high-street stores one day. To be the sustainable electric toothbrush accessory brand is the dream."
Whering
Thanks to technology, sustainable living has never been easier. Mobile apps are here to help you make small changes to everyday life, from finding refillable tap water stations to fighting food waste.
Bianca Rangecroft, an ex-banker who, by her own admission, always had more shoes in her wardrobe than stocks in her portfolio, set out to develop an app to help fashion-conscious users make eco-friendly decisions.
Bianca says:
"Whering is an app that enables people to digitise their clothes and rediscover their wardrobe. Providing an easily accessible inventory, it allows users to keep track of the clothes they already own, organise their items into collections and plan outfits. There's even a personal stylist to suggest combinations if you get stuck.

"Think online shopping, but it's your own wardrobe. And if you do need to purchase another item of clothing, it'll recommend sustainable options."
It's well recognised that fashion is one of the most resource-intensive industries and has a lot of work to do to become more environmentally friendly. But with thrifting, upcycling and sustainable choices becoming more popular, could disposable fashion become old hat?
With nearly 20,000 organic downloads of her app since it launched in February, Bianca is hopeful.
"We created Whering for recovering lifestyle hypocrites, like us; for women who are excited to take back ownership of their fashion consumption. I want to upend those 'buy-use-dispose' habits."
On a mission to grow her own community of change-makers, Bianca joined Enterprise Nation to find support from like-minded entrepreneurs.
"It's so important as small business owners to learn from one another. I'm always inspired by the stories of your other small business members. Your Entrepreneurial Women events have also been fundamental in my journey. And through your e-learning and the digital marketing tactics it taught us, we've achieved a really great customer acquisition cost!
"This will stand us in good stead as we look to expand to a male demographic – and one day beyond fashion. Surrounding myself with subject matter experts has been my most valuable realisation as an early-stage founder."
 
Want to connect with like-minded green businesses? Join the Enterprise Nation sustainability group.
Enterprise Nation has helped thousands of people start and grow their businesses. Led by founder, Emma Jones CBE, Enterprise Nation connects you to the resources and expertise to help you succeed.