BLOG
Summer of love: Five ways to give your creativity some TLC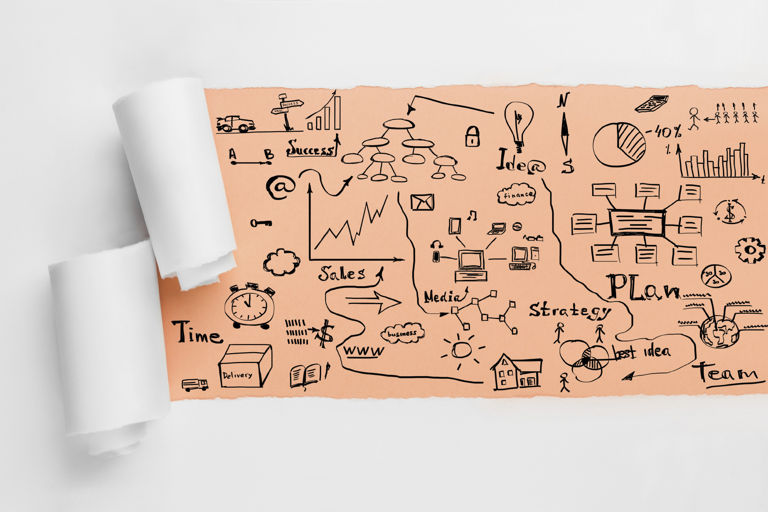 ---
Posted: Thu 6th Aug 2015
Summertime is perfect for taking stock of your brand and freshening it up. Here are five ways to get those creative juices flowing with some tips from Enterprise Nation's Twitter followers.
Take inspiration from others
Looking at what other businesses are doing can often spark new ideas. Do you keep up with trends in your sector? While you shouldn't copy them, monitor your competitors' designs, social media profiles and websites and think how your creativity and design fits in.
Also look at other companies, both large and small, in industries different to yours and see how creative they are.
Searching relevant hashtags on very visual platforms like Instagram and Pinterest can be useful and spark ideas for your business. Gather your finds into a Pinterest board for easy viewing.
There are thousands of websites offering creative inspiration. We And The Color is one we like. It's a daily blog with design inspiration as well as graphics, font and templates to download.
For more tips on creativity and some amusing tasks that can help watch this TED talk from designer Tim Brown which has been watched more than 1.5m times.
Plan your day
Small business owners wear many hats. You are probably the finance director, the PR executive, the HR department and the marketing officer. As a result it is a good idea to plan your day and make sure you free up time for creative thinking.
Think about when you are at your most innovative. Admin tasks may be better for you to do in the morning, but then again, afternoons might be better and mornings could be the time for creativity.
Brainstorm
If you have a team, get them involved in coming up with ideas. Encourage an open environment where anyone in the business can contribute. Use online collaboration tools like Chatter, Yammer, Slack and Basecamp or have a simple suggestion box in the office.
You shouldn't forget your customers. Pay close attention to their comments on your business and adapt accordingly.
You could also get them involved in new ideas. Use survey tools like Survey Monkey to show them new designs for business cards, or an idea for a new event and get them to vote. Spread the word in social media using Twtpoll which allows you to create a poll for which your followers vote by tweeting a specific hashtag.
What about incentivising your customers to take part? Offer a prize for contributing to the survey, or use a service like Rafflecopter which allows you to integrate a competition with your social media account to gather likes and followers in return for them answering a question or submitting an idea.
Take time out
A change of scene can work wonders. Entrepreneurs often work alone at home so re-locating to a lively café or an inspiring location can lead to new ideas. Also, why not work from an art gallery or a local museum? Or perhaps a library? The surroundings may inspire you.
You might still need to be connected though so seek out location with free wifi. The Cloud provides hundreds of free hotspots across the UK and there's a useful guide here.
But if you want to completely disconnect you could take a walk"¦
"¦or you could maybe do something a little more energetic.
If you're really stuck"¦
When the creativity just isn't flowing, maybe some guilty pleasures are the answer:
This post is published in association with MOO, one of the world's fastest growing online print a design businesses. Get inspiration for your business cards, flyers, notecards and more here.
Does your packaging and branding need a summer refresh? Join our live webinar at 12.30pm when the experts from MOO will cover all aspects of creating successful packaging from brand positioning to how to wow your customers on a budget. You can register for the webinar here.
Enterprise Nation has helped thousands of people start and grow their businesses. Led by founder, Emma Jones CBE, Enterprise Nation connects you to the resources and expertise to help you succeed.