VIDEO
StartUp 2021: Re-watch the Start me up zone sessions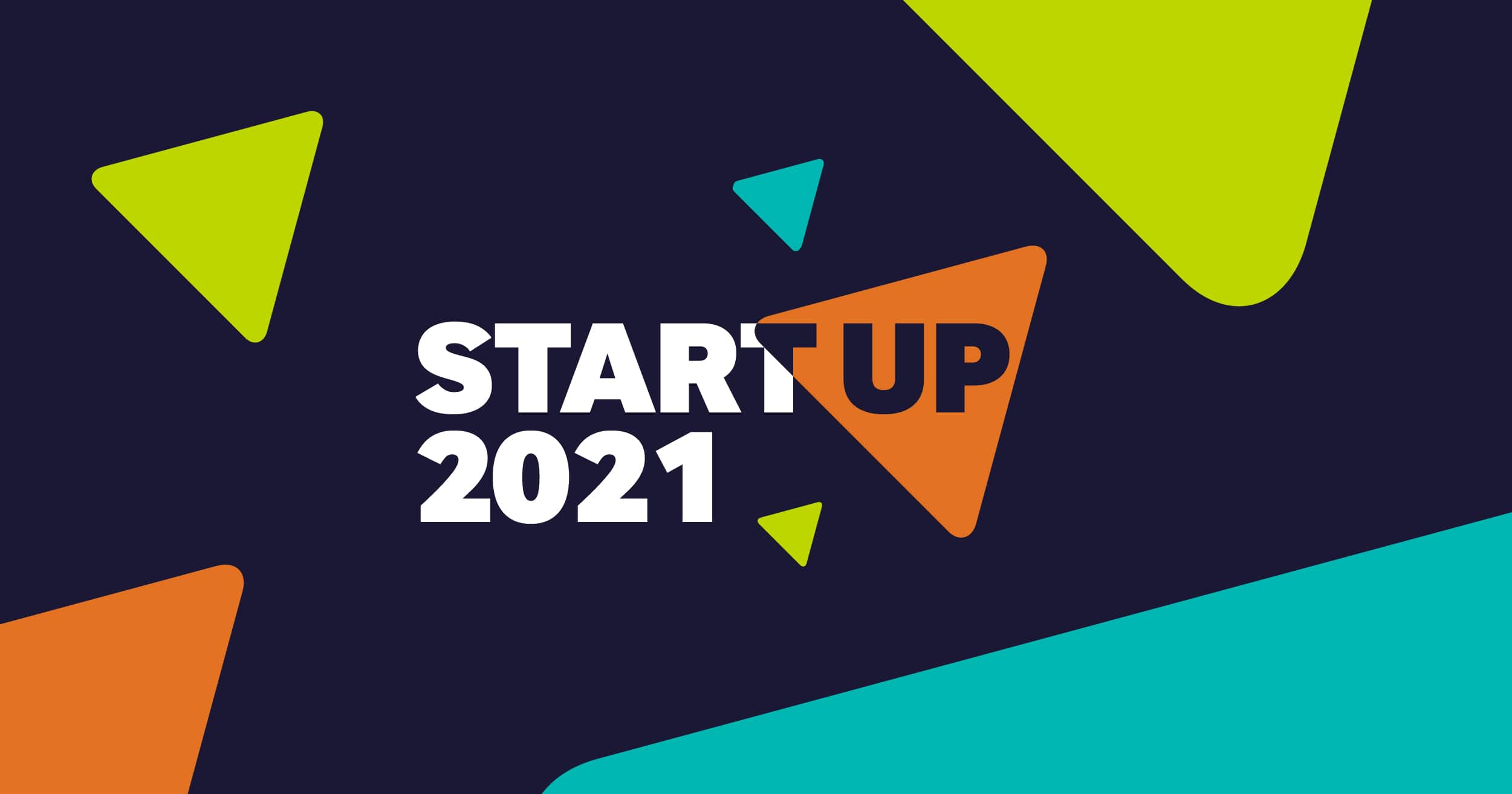 ---
Posted: Fri 29th Jan 2021
Catch up on the Start me up zone content from StartUp 2021.
StartUp 2021: Start me up
At the Start me up zone at StartUp 2021, powered by Square, inspiring entrepreneurs and experts took to the virtual stage to share industry specific advice and share their own stories.
Re-watch the content by clicking on the session titles below. You can also click on the names of the Enterprise Nation advisers who spoke on this stage - go check out their profiles and discover the services and expertise they can offer to help your business!
Getting ready for retail
Top tips on how to get your brand retail-ready.
Rebecca Saunders, founder, Seekology
How to start a beauty or wellness business
Hear from four founders who are running businesses in the beauty and wellness industries.
- Moderated by Rebecca Saunders, founder, Seekology
- Kati A Treble, founder and creative director, Kati Kaia
- Shiona Redmond, co-founder, Graces London
- Isobel Reid, Founder, Gloh. Ltd
- Dr Jahnvi Karia, co-founder, Heyoo
How to start a food business
Thinking about starting a food brand this year? Hear from four founders who are running their own food businesses.
- Paul Rostand, founder, Great British Biscotti Co Ltd
- Anushi Desai, co-founder, Plant Pops
- Nirali Mankodi, co-founder, Superfoodio
- Rachel Hugh, co-founder, The Vurger Co
How to start a tech business
Hear from three founders who are running their own tech businesses.
- Callum Coombes, co-founder and CEO, Safepoint
- Caroline Syson, founder, Pocket PA
- Sam Dickie, lead product manager & programme lead, Spark Micro-Incubator at ucreate
How to start a fashion business
Three fashion-founders share their experiences of running a business in the fashion industry.
- Jade Sammour, founder, Dainty London Ltd
- Alison Lewy, founder, Fashion Angel
- Mary Moran, CEO, Ilu Fitwear
Running a business when it's not business as usual
During this panel hosted by Square, you'll hear two founders share their lessons learned from running a business during unprecedented times.
- Kaushalya Somasundram, head of payments partnerships & industry relations at Square, UK
- Tim Rundle-Wood, founder, Twoodle Co
- Steve Wright, co-founder, Tiny Idea
Enterprise Nation has helped thousands of people start and grow their businesses. Led by founder, Emma Jones CBE, Enterprise Nation connects you to the resources and expertise to help you succeed.