VIDEO
StartUp 2021: Re-watch The Keynote Stage sessions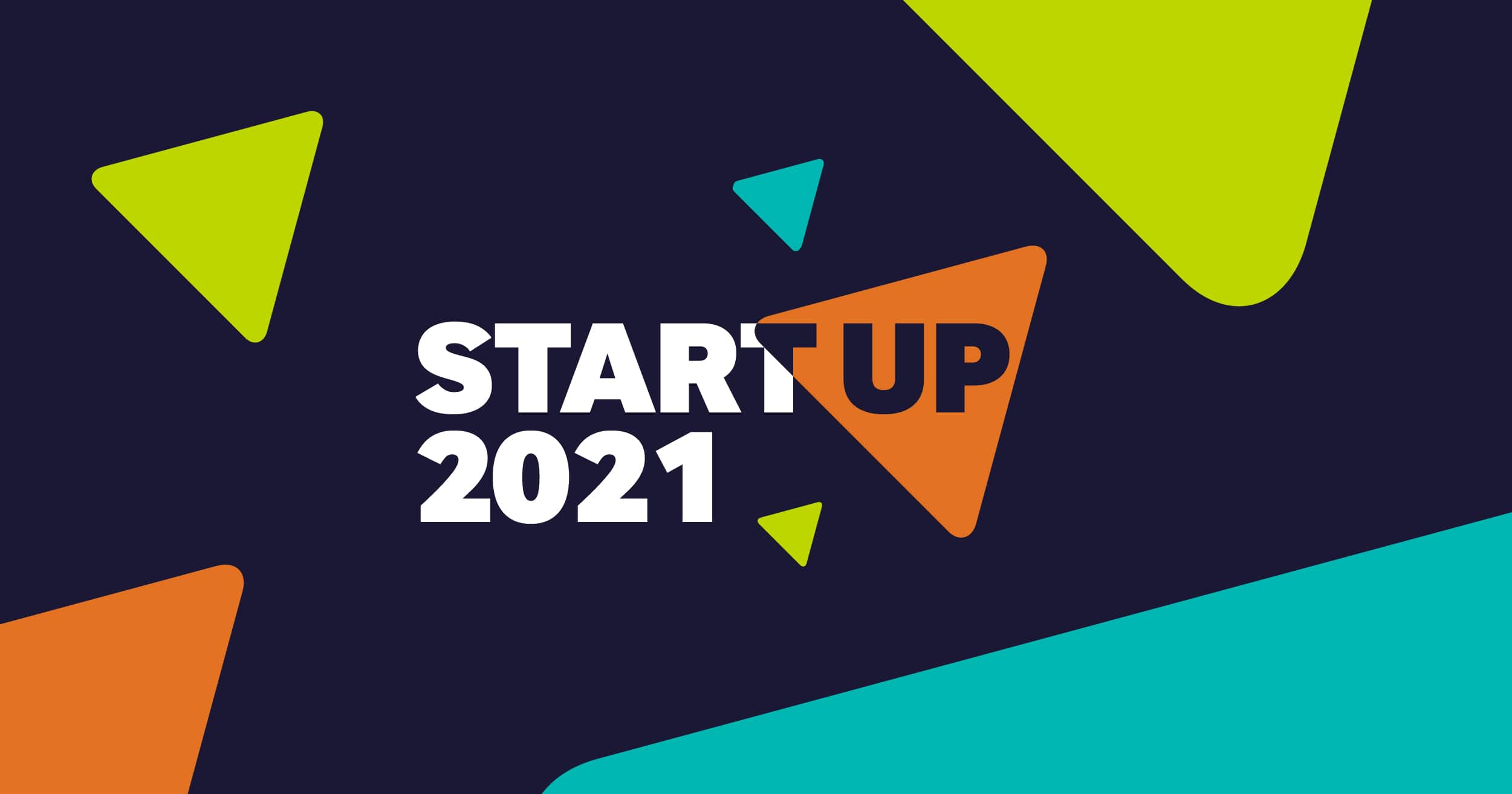 ---
Posted: Fri 29th Jan 2021
Catch up on The Keynote Stage content from StartUp 2021.
StartUp 2021: The Keynote Stage
The Keynote Stage at StartUp 2021 was full of inspirational stories and advice from some amazing entrepreneurs. Re-watch the content by clicking on the session titles below.
Economic opportunities for start-ups in 2021 - Interview with Minister for small business, Paul Scully MP
The Minister for small business, Paul Scully MP, speaks with Emma to share his thoughts on what opportunities exist for anyone taking the leap and starting up a business this year.
Bootstrapping a business to success - Julian Hearn, founder, Huel
Julian bootstrapped Huel to a £40m annual run rate and a valuation of £220m within four years of launch. Hear his story.
Using technology to kickstart your start-up
Technology can help small business owners work in smarter, more effective ways. Our discuss how technology can help provide greater efficiency and versatility, to help boost your business!
- Dave Brooke, vice president small business EMEA, Dell Technologies
- Majida Burch, co-founder, Brennan and Burch
- Nicola Paul, director, Yellow Bird Digital Ltd
Launching a socially conscious business - Tessa Clarke, co-founder & CEO, OLIO
Hear from the co-founder of the free app tackling the problem of food waste. OLIO has grown to over 2.5 million users in four years.
Lessons from launching in lockdown, Steve Folwell, founder, Muddy Trowel
Steve shares lessons learnt from launching during a global crisis, launching Muddy Trowel with a remarkable 14 days from concept to launch.
Starting a business during a recession, Juliet Barratt, co-founder, Grenade
Having co-founded Grenade during the 2010 recession, Juliet knows the challenges of running a business in uncertain times. Grenade now sells into 80 countries! Juliet shares her success story.
Show me the money
Unsure how to best manage your business cashflow? Considering raising money but don't know where to start? A panel of experts share their top tips on raising and managing funds for your start-up!
- Graeme Tennick, Partner, Graeme Tennick & Co
- Richard Bearman, managing director, Start Up Loans
- Jasper Martens, chief marketing officer, PensionBee
- Kirsty Waller, VP Marketing, Sage
Adapting to survive - Jacob Wedderburn-Day and Anthony Collias, co-founders, Stasher
Jacob & Anthony share their journey to date, including changing their plans to survive through a time when travelling has been put on pause.
How I built a unicorn - Johnny Boufarhat, Founder and CEO of Hopin
Hear from Johnny Boufarhat, Founder and CEO of Hopin which has gained a valuation of $2 billion in just over a year!
Enterprise Nation has helped thousands of people start and grow their businesses. Led by founder, Emma Jones CBE, Enterprise Nation connects you to the resources and expertise to help you succeed.