BUSINESS NEWS
Start-ups could be 'crushed' by Universal Credit changes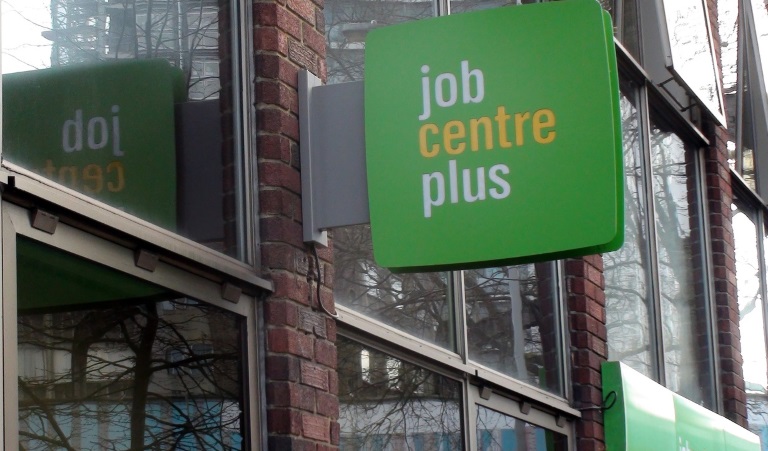 ---
Posted: Thu 10th May 2018
Viable businesses face being forced to close because of new benefits rules, an influential group of MPs have said.
In controversial changes to the Universal Credit (UC) system, entrepreneurs must show they are earning a minimum amount, known as the Minimum Income Floor (MIF), after one year to continue to qualify for benefits while getting their business off the ground.
But a report by the Work and Pensions Committee slammed ministers and accused them of providing "no actual evidence" that the one year start-up period is long enough.
Existing evidence, the MPs said, shows that viable but ultimately successful companies frequently take more than a year to get going meaning that new entrepreneurs who fail to meet the qualifying amount could be forced to shut down their business and look for another job after they lose their benefits.
The report also criticised the way the MIF is applied.
As it is based on monthly reported income, it "penalises the self-employed with their fluctuating income" and they miss out on support to the tune of over £2,500 a year, the report warned.
Farmers' payment schedules, for example, are dictated by the seasons and other events, and sole traders invoicing on a job-by-job basis may find those jobs take longer than a month, or a late payment can cause variation.
Luke Johnstone, founder of smoothie company Pack'd, gave evidence to the Committee.
"It took me two years of working tax credits to get my business to the point where I was running a successful company," he said. "Prior to that, I also spent one year getting myself into personal debt to even get the business off the ground.
"In total, I think it took me two and a half years before I was earning national minimum wage and it took me four and a half years before I turned a profit. Moving to Universal Credit would give me too short a window in which to create a viable business."
Pack'd is now generating over £1m in revenue and is stocked by major retailers including Sainsbury's, Tesco and Iceland.
The system is "contrary to the government's aspiration to support entrepreneurship", the Committee concluded as it recommending extended the start-up period to three years, producing ongoing evaluations of the effect of the new self-employment rules on UC claimants and ensuring front-line Jobcentre Plus staff have sufficient expertise in self-employment.
Frank Field MP, chair of the Committee, said: "Universal Credit was not designed with self-employment in mind and it shows.
"Its current set-up for people starting and running their own business risks crushing potentially viable, productive enterprises. At the same time, it risks throwing away the significant investment of taxpayer's money in them to that point.
"The Department for Work and Pensions should give people longer to get going, and not punish them for the income volatility that is in the nature of self-employment.
"This would give a boost to the entrepreneurship that is so vital in a dynamic economy. It would also offer good value for taxpayers and a fillip to the Department's beleaguered flagship policy."
Chris Bryce, CEO at the Association of Independent Professionals and the Self-Employed (IPSE), welcomed the report.
"Monthly income reporting requirements punish self-employed people because they fail to account for the uneven nature of their income; something the report rightly highlighted was an 'entirely normal feature of self-employment'", he said.
"Why, for example, should a farmer, who sells or produce crops only at a particular time of year, be penalised?
"The system of monthly reporting must be relaxed to ensure the self-employed, who have helped keep unemployment at record lows, receive the support they require.
"Giving self-employed people more time to get their enterprises up and running before the income assessments kick in would be a welcome pro-business move."
I'm a freelance content creator and event host who helps small businesses and the organisations that support them. I have 18 years of experience as a small business journalist having interviewed hundreds of entrepreneurs from billionaires like Sir Richard Branson to the founders behind brand new start-ups. I've worked for a range of leading small business publications and support groups, most recently as head of content at Enterprise Nation where I was responsible for the prolific output of content on the company's blog and social media. I'm based in Bristol where I run and host regular events with the local small business community and have strong connections to major business organisations in the south west region. In total, I've hosted over 50 events; from intimate meet-ups to conferences with an audience of hundreds including events for international brands like Facebook and Xero. I'm also a big fan of podcasts having hosted Enterprise Nation's Small Business Sessions as well as lots of online events including Facebook Live interviews, webinars and three live web chats from inside 10 Downing Street. With my partner, I co-run Lifestyle District, a lifestyle blog focused on culture, art, theatre and photography. I'm here to help. I'm volunteering free advice calls of up to an hour as part of the Recovery Advice for Business scheme, over the next 6 months. Please get in touch to see how I can help your business.