BLOG
Start-up Diary: How too many frocks means No New Clothes for Leigh Davies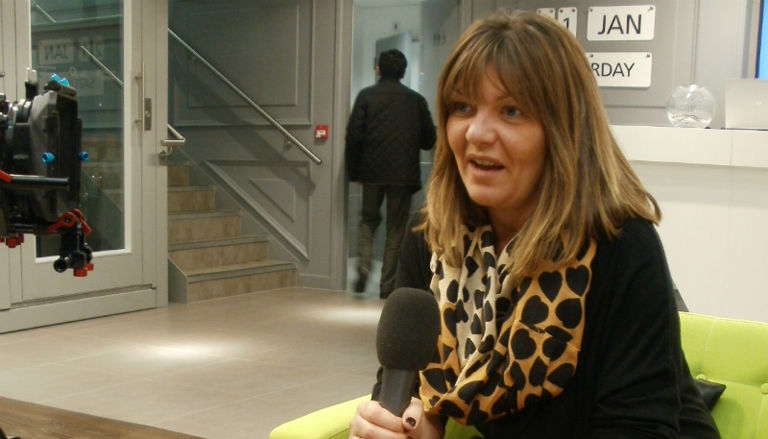 ---
Posted: Tue 14th Feb 2012
Leigh Davies attended our first StartUp Saturday workshop for 2012. We think she's got a great idea for a business, so Leigh's agreed to share the process of starting her new enterprise in the form of a diary for Enterprise Nation. Read on to find about the inspiration for No New Clothes.
Here goes, my first Start-up Diary for Enterprise Nation. Before the diary entry begins, I'll start with some background..... No New Clothes is my work-in progress start-up business, the inspiration for which has come from a lifelong shopping habit. I have too many clothes. I am embarrassed to confess to the amount of wardrobe space my clothes occupy, and how infrequently some are worn, so I won't. But it is excessive. I have taken the radical and rather daunting decision that 2012 will be my year of NO NEW CLOTHES. (There are some exemptions to this self-imposed state, which include anything 'Used', 'Pre-loved', 'Vintage' or any of the other pseudonyms for what used to be known as 'secondhand'.) This brings me to the second source of inspiration. Over the past few years, eBay has enhanced the shopping potential for me and millions of others. I have bought not only clothes, but furniture, household goods, stationery, music, art, books...... but mainly more clothes! About a year ago it occurred to me that a foray into eBay selling may be a good move to address the 'too many clothes' situation, and assist the bank balance in to the bargain. During 2011 I sold 93 items of clothing - excellent I thought - and spent the proceeds on a shopping trip to New York in December. The ultimate result was a net zero in terms of both clearing the wardrobe and appeasing the bank manager! Although I have sold a lot of my surplus clothes, there are some items in my wardrobe which I can't bear to part with. These are mainly 'posh frocks'; dresses I've bought for special occasions, weddings, our annual day out to Royal Ascot, and so on. While I know that these would sell for a good price on eBay, and are worn very infrequently, I started to consider whether there was another option... and the idea for No New Clothes started to develop between Christmas and New Year in 2011. For the first couple of weeks of January 2012 these ideas kept me awake at night. Was it a good idea? Would anyone else think it viable? Could I do it? And if so, how to start? The spare waking hours were spent trawling the internet for support for new businesses, and during one such search I found Enterprise Nation, and specifically the StartUp Saturday event on 21 January. On the spot I booked it, and four days later I was in the O2 Workshop on Tottenham Court Road. I arrived with the questions still unanswered, and left later in the day convinced that it was a good idea, other people thought it was viable, I COULD do it, and now I WOULD do it. So....what is No New Clothes? My vision for No New Clothes is an online, membership based business/community, consisting of other women who have, like me, got a number of rarely worn posh frocks in their wardrobes. No New Clothes will allow us to hire these to other members, at a cost lower than traditional dress hire shops. We get to keep our much loved dresses, have access to lots of other lovely things when we want to wear something different, and make a bit of money from our wardrobes. That's the basis of it; I now just have a few hundred details to consider!
Watch out for the next instalment of Leigh's Start-up Diary!
We'll be following Leigh as she goes through the challenges - and joys! - of getting No New Clothes off the ground. Keep reading to find out how she progresses. Start-up Diary pt2: Choosing the right designer for the website
Find out more about StartUp Saturday
StartUp Saturday takes place on the third Saturday of every month at the O2 Workshop in Tottenham Court Road, London. It's a one-day workshop led by our own Emma Jones that introduces new and prospective business-owners to the key things they need to know to turn their idea into a viable business, from market research to basic finance. It's just £30 for the day, including a Start-Up Kit and refreshments - and you can book a place now! Â
Enterprise Nation has helped thousands of people start and grow their businesses. Led by founder, Emma Jones CBE, Enterprise Nation connects you to the resources and expertise to help you succeed.