BUSINESS NEWS
Small Business Commissioner says he wants to fine big businesses that pay suppliers late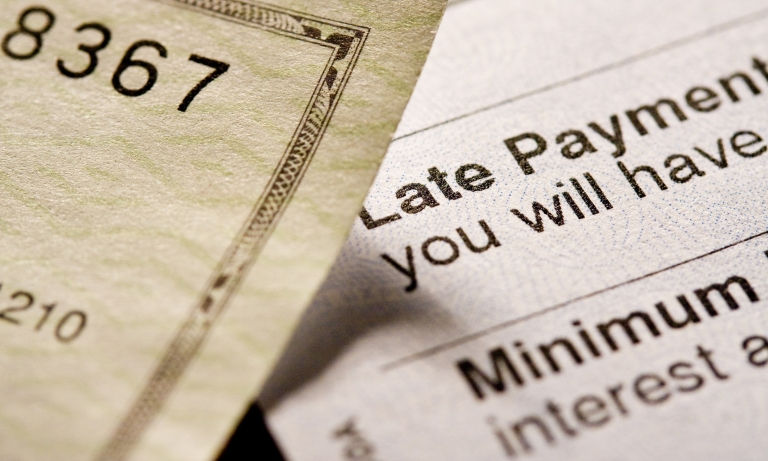 ---
Posted: Wed 25th Apr 2018
The government did not give him the powers but the man tasked with changing Britain's late payment culture has said he should be able to impose financial penalties on big businesses that don't pay smaller suppliers on time.
Giving evidence at the start of the Business, Energy and Industrial Strategy Committee's inquiry into small businesses and productivity, Paul Uppal said: "Having the ability to fine focuses the mind and brings more credibility to the role.
"I'm not saying we can't change the culture [of late payment] just by having conversations and highlighting issues, but the ability to fine would bring more gravitas to the role."
The former MP and business owner, who repeated his comments later in the day during a self-employment conference organised by the IPSE and Demos, was appointed by the government last year to help small businesses tackle disputes over late payment of invoices.
Companies can report incidents to Uppal who can help solve the problem but he has no legal powers or the ability to impose fines.
"They [late paying companies] are not always in any rush to put us in on Monday morning at nine o'clock to meet them," he said.
However, the prospect of being fined a percentage of turnover "would focus minds intently", Uppal added.
Asked to discuss his successes, the commissioner said his office has helped two small businesses secure unpaid invoices of £20,000 and £2,000.
Most of the approaches by businesses have come via the Small Business Commissioner's website which has had 3,700 unique visits so far.
A total of 48 complaints have been received, two live issues are currently being dealt with and 19 companies have been complained about.
Uppal claimed one of the key issues why more companies aren't complaining is fear.
"We have so many businesses who approach us but are absolutely terrified to actually put their head above the parapet," he said.
"I very acutely remember a woman sitting in front of me and not only was she terrified of naming the business but she was shaking as she spoke to me.
"This is a huge issue, not just in terms of the financial impact on the business and the productivity issue but how it affects the individuals in terms of their mental health...their relationships, [and] how they operate in terms of the perspective of growing."
Acceptance that things won't change is another problem.
"This ship has been sailing in this direction for a long time," Uppal said.
"Small businesses rightly are quite cynical in terms of what can be done around this, almost an element of acceptance.
"I want to show the impact this has on not just productivity but also on the general economy as a whole. I think it is a drag on the UK economy."
A report released today called for the commissioner to be able to impose fines on companies that fail to comply with agreed 30-day payment terms.
In an interview with Enterprise Nation last December, Uppal said he would like his role to expand beyond late payment to assist small businesses in other areas.
I'm a freelance content creator and event host who helps small businesses and the organisations that support them. I have 18 years of experience as a small business journalist having interviewed hundreds of entrepreneurs from billionaires like Sir Richard Branson to the founders behind brand new start-ups. I've worked for a range of leading small business publications and support groups, most recently as head of content at Enterprise Nation where I was responsible for the prolific output of content on the company's blog and social media. I'm based in Bristol where I run and host regular events with the local small business community and have strong connections to major business organisations in the south west region. In total, I've hosted over 50 events; from intimate meet-ups to conferences with an audience of hundreds including events for international brands like Facebook and Xero. I'm also a big fan of podcasts having hosted Enterprise Nation's Small Business Sessions as well as lots of online events including Facebook Live interviews, webinars and three live web chats from inside 10 Downing Street. With my partner, I co-run Lifestyle District, a lifestyle blog focused on culture, art, theatre and photography. I'm here to help. I'm volunteering free advice calls of up to an hour as part of the Recovery Advice for Business scheme, over the next 6 months. Please get in touch to see how I can help your business.