BUSINESS NEWS
Six business lessons from The Apprentice 2018 interviews episode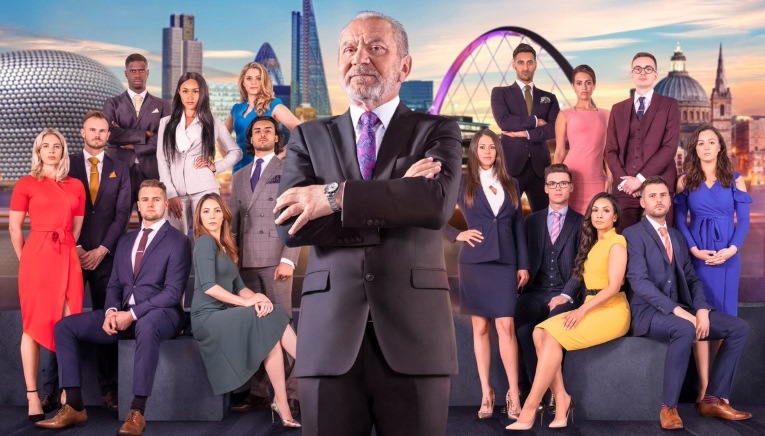 ---
Posted: Sun 16th Dec 2018
Ahead of tonight's final of The Apprentice, Daniele Poggio, Enterprise Nation member and director of Aqualibria, looks at the business lessons from last week's episode in which the final five candidates were interviewed by some of Lord Sugar's advisers.
As a small business owner, business mentor, life-long student of human performance and former management consultant, I have developed the ability to look at things from different perspectives and I am constantly driven by an innate curiosity for learning and expanding my understanding of this world we live in.
The interviews episode is always my favourite from The Apprentice. At this stage, everyone is fighting their biggest enemy: their own limitations and the flaws of their business plan.
Here are six lessons from the episode that you can use to stress-test your business plan ahead of a pitch.
Lessons one: Numbers are number one
We did not see as much as I would have liked about the importance of numbers, but we did see some mistakes that made for entertaining television:
Camilla forgot to account for £20,000 of the £250,000 investment.

wanted to spend £24,000 for a London office.

Sian intended to spend the £250,000 on influencer marketing.
On the other hand, Daniel's profit margin figures and proven licensing model lit up Claude and even put a smile on his face; the only occasion in the entire episode.
Make sure you get someone's help to triple check numbers on your business plan, and show that you will spend the money on growing the business and not on giving yourself a nice lifestyle. Be ambitious but not unrealistic or you will come across as out of touch from reality.
Lesson two: Your reputation is key
Daniel claimed to have sold one million units of his product on his Amazon page, and had to change his name in the UK because 'Hangover Killer" is a medical claim, but kept the name in the Middle East where it is allowed.
If you build yourself a reputation for being relaxed with the truth, it will come back to you and haunt you. In the end, Daniel paid the price and got shown the door.
Even though I think ultimately Lord Sugar did not want to associate himself with a product that encourages drinking, Daniel's somewhat reckless side did not help him.
Lesson three: Be realistic about growth prospects
An investor like Lord Sugar will look at an idea and think 'can this business grow? Can my investment be put to good use, or will it get squandered trying to solve growing pains? Moreover, can the business be scaled in a reasonable timeframe to allow myself a profitable exit?'
Sabrina's tennis events company and Khadija's cleaning company were the first two businesses to be culled in the boardroom.
Why? Too hard to scale. No amount of Lord Sugar's money or resources can duplicate Sabrina's bubbly personality nor grow a traditional business like a cleaning company as fast as Khadija hoped for.
Lesson four: Highlight where your new business partner can add value
This is perhaps where we have to put into context Lord Sugar decisions: he went for Camilla's nut milk and Sian's swimwear, despite both of them having very little experience compared to the other candidates.
Neither of them would stand a chance to do it on their own, but this is where Lord Sugar can add value with his portfolio of companies and incredible rolodex.
You want your business plan to show that your weaknesses can be complemented by your new business partner strengths. That will go massively in your favour.
Lesson five: Be passionate but flexible
Sian and Camilla made it to the final despite having very little experience.
Both managed to convince Lord Sugar to give them a chance. Both are incredibly passionate but not stubborn (like Khadija), they showed flexibility and backed off when the advisors highlighted the flaws in their thinking process.
I believe neither of those businesses will look remotely the same in the final presentation.
Camilla's nut milk will have none of the sexual references and the presentation will be all about the non-dairy trend, and Sian's swimwear will either be pitched at a different demographic, or at a lower the price point to match university students' spending power.
Lessons six: A trend is your friend
I am a non-dairy drinker myself because of intolerances, and at Aqualibria we see a lot of patients presenting with intolerances and allergies to dairy and gluten.
The Free-From industry is growing exponentially all over the world and this is one of the reasons why, despite having been in business for just a few months, Camilla managed to make the cut off this week and may well be the winner of The Apprentice this season.
A trend is your friend, always. A rising tide lifts all boats. Anticipating or catching a trend early is a major win.
Mike Souter, one of the interviewers on The Apprentice, is a speaker at StartUp 2019 in London on 19 January. Book your ticket here to hear from Mike and more than 100 other inpsiring entrepreneurial speakers across 11 interactive zones.