BUSINESS NEWS
Call on government to support independent shops with 'Shop Out to Help Out' scheme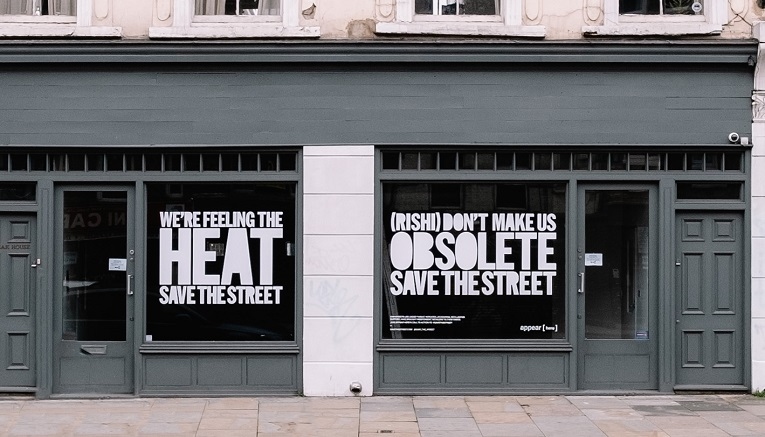 ---
Posted: Thu 1st Apr 2021
Retail expert Mary Portas and beauty entrepreneur Charlotte Tilbury are among the famous names supporting a campaign that's calling on the government to launch a high-street version of the Eat Out to Help Out scheme.
With non-essential shops due to reopen in England and Wales on 12 April, retail space marketplace Appear Here and its Save the Street campaign are behind the demand for a version of last summer's initiative that gave cafe and restaurant customers 50% off their meals with the government covering the cost for businesses.
The proposal would see the government cover 50% of the cost of goods at independent retailers with under 10 employees, capped at £10.
Appear Here has recommended that the Treasury funds it with the £1.8bn in business rates relief returned by supermarkets. The company's founder Ross Bailey said: "We would be kidding ourselves to think that everything will be fine for independent retailers once they reopen.
"The damage has been done over the last 12 months, now it is the government's responsibility to support these businesses and ensure they are given a fighting chance to bounce back. The government needs to show that all businesses matter, not just big businesses.
"The last year has given everyone a new-found appreciation that shops are more than just stores, they are people's livelihoods. In the end, there is no point opening up from lockdown, if there is nothing to open up to.
"Independent retail is the heart and soul of communities across the UK. If the government doesn't support them now, it won't just bankrupt thousands of businesses, it will irrevocably damage the society we all live in.
Mary Portas added: "COVID-19 has chipped away at the brilliant diversity of our high streets up and down our country.
"We need to act now and harness the support, need and love that people have for our high streets. These local businesses during the pandemic have held our communities together. A scheme like this will bring a vital lease of life back to the places that mean so much to us all."
The cost in lost sales due to lockdowns has been estimated at around £22bn, but figures show independent retailers play a crucial role in local communities. They contribute 63p to local economies from every £1 spent, compared to 40p generated by larger national retailers.
When asked about the idea for the new scheme, a Treasury spokesperson told BBC News: "We've supported retailers across the UK though out the outbreak, protecting millions of jobs - and will continue to do so in the months ahead.
"Shops won't pay any business rates until July, can continue to furlough staff until September, and are receiving Restart Grants of up to £6,000."
The Jersey government launched a scheme last September which gave consumers £100 vouchers to spend on food and bills. More than £2.5m was spent.
The Northern Ireland Executive announced a similar initiative last year for vouchers to use at shops. The launch has been delayed until later in the year.
Hello, World is Enterprise Nation's campaign to help businesses reopen and reconnect with customers in physical locations. Get involved.
The latest coronavirus support information
We are keeping you updated on the latest information on how to access the government's coronavirus business support here. You can also find advice and ask a question on Enterprise Nation's coronavirus business advice hub. Follow Enterprise Nation on Twitter too for updates.
I'm a freelance content creator and event host who helps small businesses and the organisations that support them. I have 18 years of experience as a small business journalist having interviewed hundreds of entrepreneurs from billionaires like Sir Richard Branson to the founders behind brand new start-ups. I've worked for a range of leading small business publications and support groups, most recently as head of content at Enterprise Nation where I was responsible for the prolific output of content on the company's blog and social media. I'm based in Bristol where I run and host regular events with the local small business community and have strong connections to major business organisations in the south west region. In total, I've hosted over 50 events; from intimate meet-ups to conferences with an audience of hundreds including events for international brands like Facebook and Xero. I'm also a big fan of podcasts having hosted Enterprise Nation's Small Business Sessions as well as lots of online events including Facebook Live interviews, webinars and three live web chats from inside 10 Downing Street. With my partner, I co-run Lifestyle District, a lifestyle blog focused on culture, art, theatre and photography. I'm here to help. I'm volunteering free advice calls of up to an hour as part of the Recovery Advice for Business scheme, over the next 6 months. Please get in touch to see how I can help your business.