BLOG
Seven steps to creating a delightful customer service experience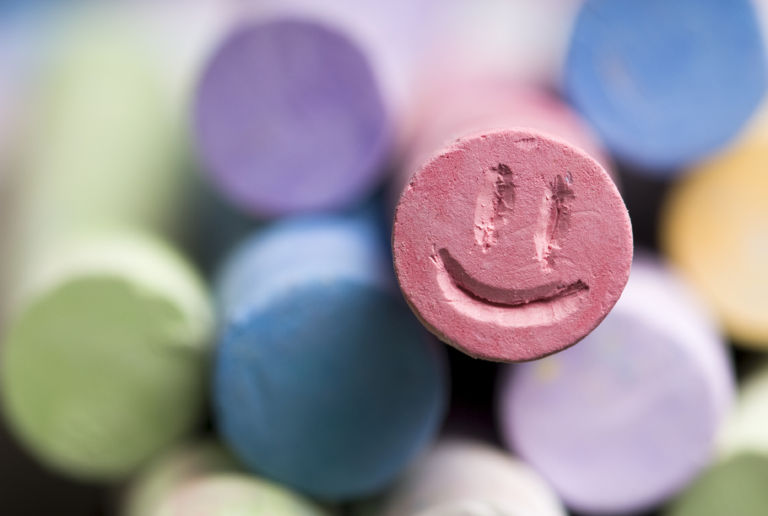 ---
Posted: Tue 6th Oct 2015
Customer service is super important to any business and creating a service that delights your customers can make a real impact on return business. We recently met with Dan Moross, director of customer service at MOO, to provide some tips on how to make your customer service the best it can be.
Make it easy
Ensuring that both the front-end of your customer service is user friendly is paramount. "Make it as easy as possible for customers to contact you," says Moross. "We don't have an automated system on our phones, where you have to hold, or press one to get through to whatever department. No waiting around. It's the same with our email, you don't have to fill in loads of fields or get sent anything you don't want; it's just the one simple form you have to fill in."
The goal is to make it as "effortless as possible, whatever channel they want to use," so make sure that your contact details are easily found, and that you're easily contactable.
The overarching lesson here? "Minimise the clicks."
Hire the right people
It's all about making sure that your staff represents the ethos and culture of your brand. "Without the right people, you're doomed to fail. It's important to be selective in hiring people who align with your values," Moross advises. "It's always good if you can hire fans of your company too, honest people who would use our products. That's who you should be looking for."
But it's not just about looking for people who've worked in that sector before. "Previous experience in customer service isn't always the most important thing; find people that are 'people persons'," Moross explains. "They're invaluable in my experience."
At the end of the day, it's all about making your customer happy; so you'll want your staff to be feeling the same way. "Much like the saying 'happy wife, happy life', I think if your team are happy, it'll usually end up in the customers feeling the same way, too."
The paramount attribute you should be looking for in any customer service member is trust. "If you've got the right people, then arm them with the necessary tools and trust them to keep your customers happy."
Create a positive work environment
"Ply them with food and drinks!" is the first thing that Moross mentions when we ask. "Regular outings, too; things that sound a bit cheesy like work drinks, or bowling are great. It helps build the team spirit, and also rewards them for their work."
But there's more to it than the material (or liquid) side. "Making the work environment look nice is important, but what's more so is to make sure that people feel like they've contributed to it." Listening to your staff when they tell you what they want from their workplace is crucial; if they're comfortable then it's only going to improve the service they provide!
Listen!
Angry customers aren't what you want. Inevitably you're going to get some, and Moross suggests you "listen, and let them vent," in order to ease the situation.
"On the occasions that we can't [fix the problem], all we can do is listen and let them know that if we can't find something that works, at the end of the day they'll get their money back."
You can have a whole host of 'solutions' to people's potential problems, but at the end of the day sometimes the nuclear option (a refund) is the best option. You simply have to "let them know that you're on their side, you're there to help and that you'll do everything you can to fix their problem".
This goes back to the first point. "Part of the trick is to limit chances for people to get angry. People only get angry when things don't work. How you set up your website; how easily people can use your service; how accurate you are about when things will arrive. If you get that stuff right, you'll limit potential issues."
Treat everyone equally
"We don't want any one customer to feel more special than another. Whether it's your mistake, or ours, let us know and we'll try to fix it," Moross muses. With a trusted team of staff who have a host of tools at their disposal to solve any qualms, no customer should be given preferential treatment over another.
This goes for your communication, too. Particularly with regards to social media responses. Moross suggests you "don't try to act like them, they'll spot you a mile away!" He adds: "Don't be the dad at the disco!" which is a fairly similar point, but funnier.
"People make mistakes - customers and businesses alike - it's a two way street," Moross says. Respect is important. If you offer it to them when they're having issues, you'll (hopefully) get it back when you hit a bump in the road.
Don't use a rubric
Don't over prepare for situations as management. "Scripted and prescribed policies can be detrimental and restrictive to service. Instead, try to provide a simple framework and guide to enable your team to provide the best solution for that individual customer," Moross says. Allowing your staff to be "flexible, to offer different solutions in different scenarios, means they can tailor their responses for any situation".
"You can't make a rule that fits everything," Moross says in in sum. "Talk to them like a human being, rather than a customer with a problem."
Earn people's trust
We've been over this already, but I thought I'd ram it home with a final quote from Moross, explaining the importance of building a happy, trusting relationship with your customers: "We want an on-going relationship, not just a one night stand."
And there you have it! Put these tips into action and you'll be causing a smile epidemic across your customer base in no time.
This post is published in association with MOO, one of the world's fastest growing online print and design businesses. Get inspiration for your business cards, flyers, notecards and more here.
Enterprise Nation has helped thousands of people start and grow their businesses. Led by founder, Emma Jones CBE, Enterprise Nation connects you to the resources and expertise to help you succeed.