POLITICS
Self-employment Is The New Normal - So They Better Get Used To It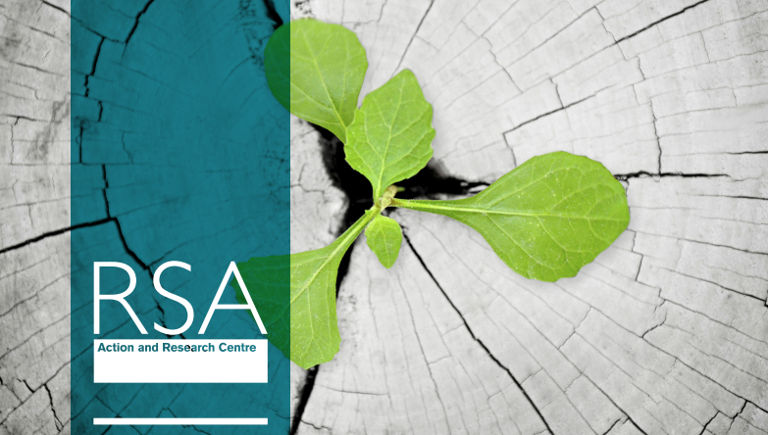 ---
Posted: Mon 2nd Jun 2014
A report which sought to dispel the myth that growing self-employment is simply a by-product of an economic downturn that will soon go away, made an excellent argument this week. But frustratingly, it didn't manage to convince many of the nay-sayers in the audience.
The report's author Benedict Dellot, from the Royal Society for the encouragement of Arts, Manufacturing and Commerce (RSA ) anticipated this, I assume by giving the report a questioning standpoint - Salvation in a Start-up? The Origins and Nature of the Self-Employment Boom.
And while the main planks of the report were outwardly accepted, the overriding argument from those that saw self-employment as a threatening societal negative was that there are people who don't want to be self-employed, and have no financial choice or voice. What they didn't mention was that this is also very often the case for those struggling with low-paid, unpredictable and insecure employment.
They also expressed dismay that the average weekly remittance of the self-employed is around £74 less than that of their employed counterparts, implying the self-employed are therefore somehow downtrodden and poor.
These arguments suggest this reluctant army of self-employed workers are victims of the economic downturn and will jump straight back into a job given half a chance.
Hang on. These are very outdated arguments. And here's why according to the report:
The RSA and Etsy's survey, carried out by Populus found less than one in five people said they were self-employed because they couldn't get a job. The Labour Force Survey suggests the biggest increase in the self-employed is among the professional occupations - one of the highest-skilled labour forces - not low-paid odd-jobbers.
This is a trend that has been growing since 2000 - that's 14 years. It's not something that came about as a result of the financial crisis in 2008, as many think.
It also pointed to the fact that the self-employed, are on the whole, happier than those on their expensive early morning trains or in their expensive petrol-guzzling cars on their way into work, or dropping off a child at an expensive nursery.
The report looked to discover what was then, behind this trend, if it wasn't in fact all about the recession. It found five good reasons:
New technology - we can now logon at 7am in our pyjamas and get through a day's emails in an hour - with a reassuring hot cup of tea rather than scramble into our work suits.

Organisations are changing - middle level opportunities are being stripped out of organisations making it harder to find well-paid mid-range work that's satisfying enough.

New mindsets - in post-war Britain, having a proper job was be-all and end-all. Nowadays running a business means you are seen as being a pioneer, a risk-taker and an optimist. The Global Entrepreneurship Monitor (GEM) stated that entrepreneurs now have the highest regard than  ever before from society.

New markets - as a nation, we're not so involved in heavy manufacturing anymore. In fact, we're more likely to work in a call centre. Small firms ca n compete in the service sector much more easily. They don't need the massive investment and their great ideas can bring in the contracts.

New population - our population is changing. There are increasingly more over 65s - the number of people working past employment age has doubled according to the Labour Force Survey. There's also a baby boom. A lot of these new parents will be looking to earn through self-employment as they face soul-destroying nursery fees. An increase in immigration also has led to more entrepreneurial activity.
We need to get used to the fact that we've changed since we last looked - and very likely, we'll never be the same again. And yet we are seeing the negative view of self-employment trotted out more and more regularly as we move towards a general election.Why, when the reality is staring us in the face? And FYI - I'd say this group might be proportionally more motivated to vote, so listen up!
Yes, in previous recessions, the number of self-employed went up and then returned to normal. That's not happening here. What you are seeing is the new normal. Get used to it.
Liz Slee (@lizziepin) is Head of Media for Enterprise Nation
Enterprise Nation has helped thousands of people start and grow their businesses. Led by founder, Emma Jones CBE, Enterprise Nation connects you to the resources and expertise to help you succeed.