POLITICS
Scotland and the Small Business vote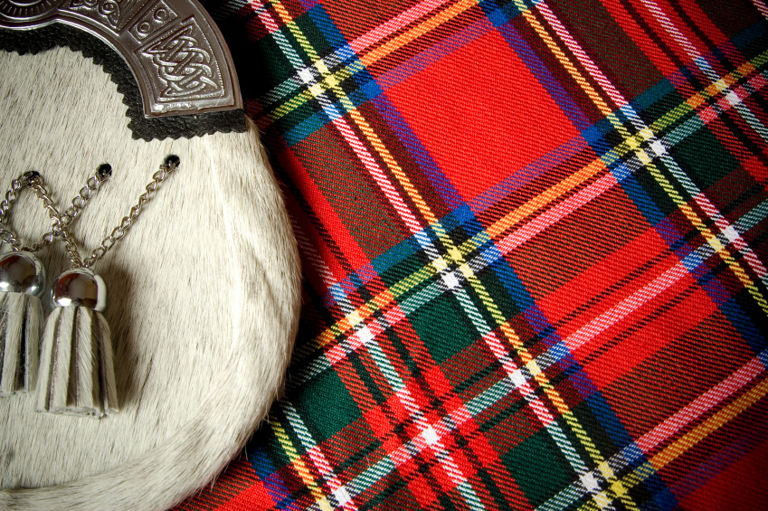 ---
Posted: Mon 15th Sep 2014
With this week being the week of the Scottish vote on independence, Enterprise Nation talks to three Scottish based entrepreneurs who offer their personal views on what the future holds whether the outcome is Yes or No
Christian Arno, Founder, Lingo24
UK translation company Lingo24 www.lingo24.com was founded in Aberdeen in 2001 and is today one of the fastest growing translation companies in the world. The company has over 150 team members worldwide, with hubs in Edinburgh, London, Romania, Panama City, the Philippines and New Zealand.
"I think I'm more relaxed than some business folk about the vote. I don't think the result will have a huge impact on Lingo24. If there is a yes vote, a new Scottish government will have to find pragmatic ways of making change as painless as possible. I don't think most of our customers' and partners' feelings towards our company will change if we become part of a newly independent nation.
Like many, I have very mixed feelings, and haven't made a final decision. On the one hand, I love being part of the UK, and do see some short term risk in a yes vote. On the other, I think Scotland, like other parts of the UK, would benefit from closer, more representative government, and independence is the most certain way to achieve this. Long term, I think independence would be a good thing - it'd force us to be more outward-looking as a country - I'm just not sure whether now is the right time. I've visualised walking into that polling booth many times, particularly over the last few weeks, and I honestly don't know which way I'll go."
Entrepreneurial Spark www.entrepreneurial-spark.com is Scotland's largest business accelerator for early stage and growing ventures. With hatcheries in Glasgow, Ayrshire and "¨Edinburgh, the company has helped hundreds of StartUps get going and funded.
"Currently working with so many startup entrepreneurs on a hands-on and daily basis, the referendum and the prospect of a Yes vote simply does not come up. We encourage them to think global, so access to capital at the seed stage won't change.
Could a Yes vote allow for policy changes in the area of entrepreneurship? Now that could be interesting..."
The Shortbread House of Edinburgh www.shortbreadhouse.com is a family business selling Scottish baked shortbread across the globe. The company sells to independent retailers as well as in high-end stores including Harvey Nichols and Fortnum & Mason.
"It is unlikely that a "No" vote will impact our business as it should allow us to continue building the business as we are currently doing.
The Yes campaign are trying to make positive promises to businesses such as a reduction in corporation tax in a similar effort to that made by Ireland. However, it is likely that there will be a huge number of challenges created for us as a small business operating in Scotland should Scotland vote to become independent. The main impact is the uncertainty it will create and the long term barriers to trade that are likely to be formed. Initial uncertainties over what currency we will use, whether Scotland can remain part of the EU without taking the Euro and how markets will react to the move will create many challenges for our business that we would rather not be focusing on. There would also undoubtedly be a hole created in the economy by some big businesses taking the decision to move more of their business operations south of the border.
Like many small businesses in Scotland, our largest market is the rest of the UK. Scottish companies sell more to the rest of the UK than they do to every other country in the world combined. Our main fear is therefore creating barriers to being part of this market. These barriers are likely to be both psychological and physical. We have already received messages from people in the rest of the UK saying that they will stop buying Scottish products if we become Independent. Whilst we hope this effect would be short term, the longer term effects would be issues such as possible exchange rates. We would essentially be turning our biggest market into our biggest competitor.
Our feeling as a growing family business is that we currently have the best of both worlds. We have a Scottish parliament that protects Scottish interests and ensures that we have a louder voice that can be heard in the UK and abroad. However, we also have the security and strength of being part of one of the biggest economies in the world. Regardless of the outcome of the referendum, the Scottish parliament will now be given more powers but to remain part of the UK gives us many more opportunities than we would have on our own.
We currently benefit from many resources as being a small business in the UK. We have been to trade fairs in Germany, the US and Dubai this year. Whilst many countries have Scottish Trade & Industry resources and personnel on the ground, they are outnumbered 7-1 by UKTI manpower. When we take our shortbread abroad to export (which is now 30% of our business) we benefit from being on a UK pavilion with other British products and we have access to a huge wealth of market resources from UKTI. We rely heavily on exports and see it as one of the biggest areas of future opportunity so this change would certainly hinder our ability to build our business.
To us, the big problem is that there is an endless list of very important questions on what form an independent Scotland would take that Alex Salmond and the SNP simply refuse to address. How should the people of Scotland be expected to make a proper decision on voting for independence when we actually have no answers about what form an independent Scotland would really take.
On a very corny and personal note, one way I sometimes look at independence is with the following analogy: it is like trying to entice a happily married, family man by offering him a model. It can be made to look like an attractive proposition and people can easily fall into the trap of thinking that it would be a good change to make. However, when you think of the family you would then tear apart as well as the home and finances you would divide up, it is a poor decision that most people would regret making."
With thanks to Christian, Rupert and Jim for their views.
Let us know what you think about this important vote in the comments below...
Enterprise Nation has helped thousands of people start and grow their businesses. Led by founder, Emma Jones CBE, Enterprise Nation connects you to the resources and expertise to help you succeed.