BLOG
Robots write the news: PR tips for humans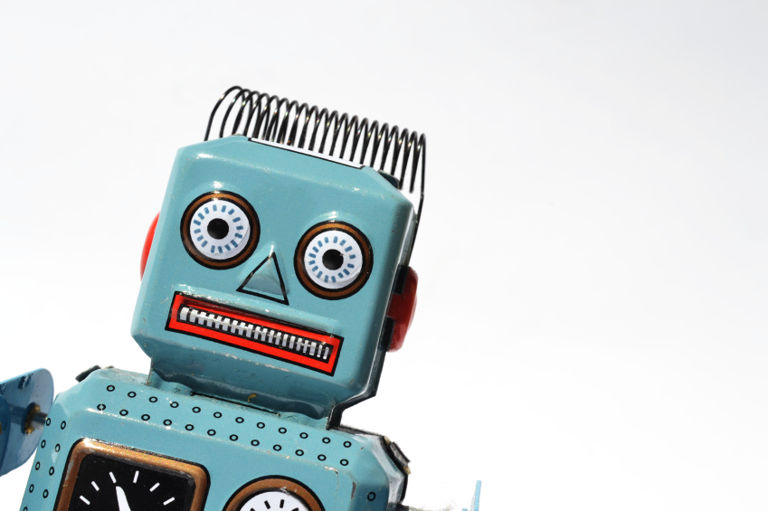 ---
Posted: Wed 30th Apr 2014
If you think, as I do, that journalists have an important role to play in defending and conserving democracy and truth, then consider this: there is a robot in LA producing news stories with a Twitter following of more than 60K.
Lizzie Slee (@Lizziepin) is Enterprise Nation's PR and media whiz
Not a person and certainly not a seasoned hack, @earthquakesLA is an algorithm that generates very readable, and genuinely earth shattering news"¦about earthquakes.
Robot reporters
Consider this too: Last week Facebook launched FB Newswire. It's a brand new news gathering agency that could one day grow to be as big and important as the BBC. Only here there will be no roving reporters involved. Instead there will be robot reporters.
It's a collaboration between Facebook and Storyful - and uses algorithms to turn the video and status updates of more than one billion people into news, which will be collected, analysed, packaged, sold and then broadcast back to them via commercial news outlets.
Why am I talking about this? On Friday night I was at the British Library's WT Stead lecture delivered by Emily Bell, former director of digital content at the Guardian and now Professor of Professional Practice and director, Tow Center for Digital Journalism at the University of Columbia.
She talked about the new 'narrative science' as it's called - or the code that can already detect, research, analyse, corroborate and write excellent stories that only needs to employ one person - and that's the one who writes the code.
To use a good old-fashion reporters' cliché - I was 'totally gobsmacked'.
But then news has always been about getting there first, so it's not a surprise that it's top of the list for early adoption of a technological revolution.
Rise of the machines
When I was working on the news desk, we used to use the analogy of 'chasing fire engines.' Pretty soon you'll be able to print out a drone that will do that for you, and send you a crystal clear bird's eye view of an incident a news desk might want to report on. What's spookier than that is that you won't have to tell it to go. It will just be there. It will have responded to the same social evidence that you have.
Ordinary people will be able to upload video bulletins that will be instantly picked up by the robot news gatherers directly from their Google Glasses.
But writing is a God-given skill, right? And you need passion, a degree, etc. Er, don't you? Apparently not. And there are no hiding places here.
Sports reporting might not be the subtlest of genres, but app software firm Gamechanger has already created software that can report on and narrate baseball, basketball and softball games. It can detect and reflect the subtleties, for example, between a game played by school children and one played by adult or professional players. It is writing for different audiences.
This terrible, I hear you cry. And indeed there has already been a backlash. New York-based Propublica has emerged to provide proper investigative journalism through interrogating actual facts - in the face of this new breed of what it describes as 'opinion-based news'. Sounds radical doesn't it? To me, this is really a good old-fashioned newspaper.
Yet despite the efforts of Propublica, Bell predicts that by 2030, 90 per cent of our news will be written by a computer, there may even be, she joked, a Pulitzer Prize-winning novel written by a bot. That certainly would be stranger than fiction, although then again, it might be quite good.
What does all this mean for small businesses and those looking to get positive coverage on their services or products?
Well, it looks like in the years to come it might be quite tricky to get hold of the news editor - but there will undoubtedly be some clever ways to write copy that tick all the boxes to be picked up and judged as genuine news by the cyber bots. It will be like getting a Google ranking is now - only it's your local paper.
And there'll likely even be an algorithm that will do that.
PR tips for humans
For the mean time at least there's still a real person writing news, but it's clear from now on, the social perspective will become a more of an important news gathering tool.
So there are some things humans can still do to get their story in front of an audience.
First and foremost get onto social channels like Facebook, Twitter and Instagram, develop a voice and an audience. Make it relevant to your brand. Then engage your audience relentlessly.

Get the website ready for scrutiny. Encapsulate exactly what you do in the About Us section. Don't be vague here, don't waffle. Precision is everything as this is exactly where the media will eventually head for a top line about you. If it isn't immediately obvious what you do, it makes coverage more complicated.

When you do want to take your business wider you need to consider this: what's the story? To you it's your business, your world. To a journalist, it's just a story. Try to encapsulate what your business does in a sentence. Or two. Tops.

By all means write a press release, try making it newsy, if relevant. Or if you're after product placement, make sure you've embedded low res images, sizes, colours, price, stockists and links.

Who are you talking to? Are you looking for investment, more customers, stockists? The media you approach will be different for each.

Ask yourself what your point of difference is and what impact your business might have on the industry, your local economy, the world. Why does your company exist? Then make this clear

Bio - are you the interesting thing about your business? Write down a couple of sentences outlining what journey you went through to start-up. Make sure it's to the point

Send an email pitch to a journo and give them a call the next day. Be friendly.
More business tips and guides
Sign up for the free Enterprise Nation newsletter and get free business tips and guides sent to your inbox each week. We won't spam you, ever, and you can unsubscribe at any time.
Email Address
Enterprise Nation has helped thousands of people start and grow their businesses. Led by founder, Emma Jones CBE, Enterprise Nation connects you to the resources and expertise to help you succeed.