BUSINESS NEWS
Remote working rights included in Irish Work Life Balance Bill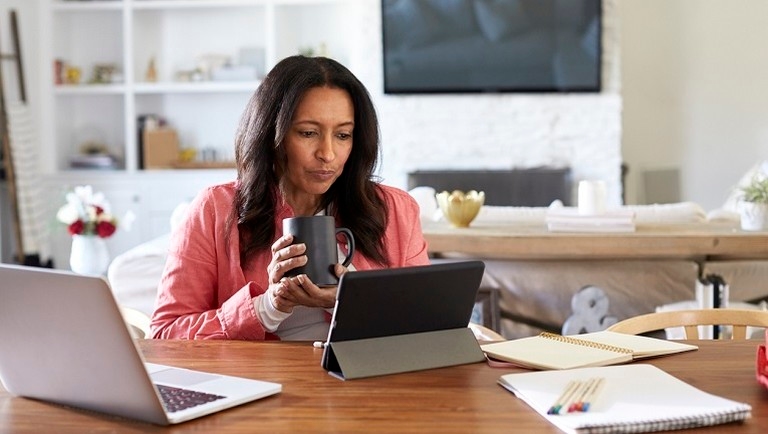 ---
Posted: Wed 9th Nov 2022
The Irish Government has approved the integration of the Right to Request Remote Work for all workers into the Work Life Balance and Miscellaneous Provisions Bill which is expected to be delivered by the end of the year.
The Tánaiste and Minister for Enterprise Trade and Employment, Leo Varadkar T.D., and the Minister for Children, Equality, Disability, Integration and Youth, Roderic O'Gorman, T.D., together agreed that amending the Work Life Balance Bill is the most efficient and practical way to introduce the right to request remote work to all workers.
Code of practice
Under the new legislation employees will have a legal right to request remote working from their employer. In addition, employers will now be required to have regard to the Code of Practice when considering requests. The Code of Practice will be established on a statutory footing and, it is expected that this Code will include guidance to employers and employees on their obligations regarding compliance.
"The benefits of remote working are obvious – less commuting, fewer transport emissions, better quality of life with more time with family and friends. New job opportunities will be created for people who want to live in rural Ireland, for people with disabilities and for people with caring responsibilities. Smaller towns and villages across Ireland will benefit from new investment, increased footfall and local spend," said The Tánaiste.

"I am pleased that the Government and my colleague Minister O'Gorman has agreed to include this important new legal right for all workers in the Work Life Balance Bill which is already well advanced in the Oireachtas. Our collaboration on this legislation shows the commitment across Government to develop fairer, safer and more attractive workplaces."
The Code of Practice will be developed by the Workplace Relations Commission (WRC). This will streamline the process and will help avoid inconsistencies and confusion.
"I am conscious that many employers who went to great lengths to accommodate flexible working during the pandemic are now working out the extent to which it can be part of their businesses in the longer term," said Minister O'Gorman. "However, we will keep this legislation under review. That is why I also intend to introduce a provision in the Bill for the flexible working provisions to be reviewed after two years, including a consideration of extending the entitlement to a right to request flexible working to all employees."
This new law on the Right to Request Remote Work adds to other workers' rights that the Government is introducing, which include Statutory Sick Pay, a new Public Holiday in February, the Tips Act and the move to a National Living Wage.
Enterprise Nation has helped thousands of people start and grow their businesses. Led by founder, Emma Jones CBE, Enterprise Nation connects you to the resources and expertise to help you succeed.