BUSINESS NEWS
Record number of start-ups in 2018 defies economic gloom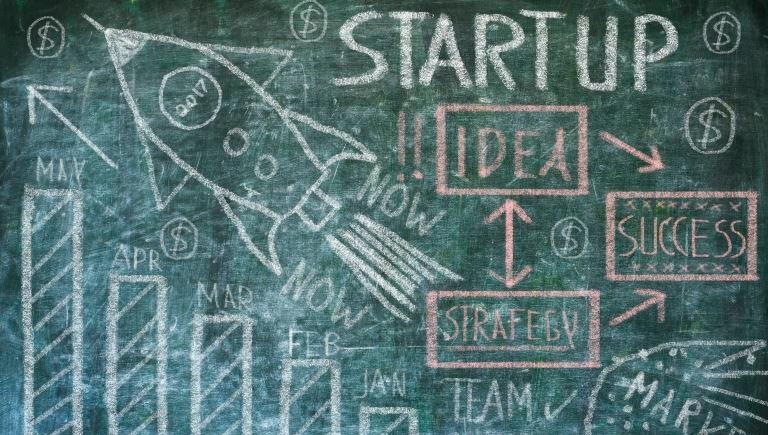 ---
Posted: Mon 14th Jan 2019
Despite economic uncertainty over Brexit, UK entrepreneurs are creating more companies than ever with new figures showing a rise in start-ups last year following a decline in 2017.
Companies House data analysed by the Centre for Entrepreneurs (CFE) showed business formations reached a record 663,272 in 2018, a 5.7% rise compared to 627,654 the year before. The numbers for 2017 were the first annual drop in start-ups since 2010.
CFE said the new figure represents "true businesses" being started thanks to a clampdown on 'disguised employment' through contractor accounting firms.
The clampdown was a major contributor to the decline in 2017 with efforts to stop the practice continuing in 2018. In Wiltshire for example, formations fell from 10,164 in 2016 to 2,778 last year.
"It is encouraging to see formation numbers recover and hit a new high," said Matt Smith, CFE director.
"These figures demonstrate the resilience and confidence of entrepreneurs across the country, confirmed by a 5.7% increase of business registrations and the strengthening of London as Europe's leading start-up hub."
London continues to be home to the biggest number of start-ups, increasing by 5.2% to 216,204, while Birmingham rose from fifth to second place, with 18,590 business formations in 2018, up from 13,165 in 2017.
The full top 10:
Greater London: 216,204

Birmingham: 18,590

Manchester: 9,107

Leeds: 7,376

Glasgow: 6,396

Edinburgh: 5,439

Liverpool: 5,299

Bristol: 4,609

Bradford: 4,127

Leicester: 3,976
The report said the figures confirm "the UK's position as an established entrepreneurial nation", but warned that the government needs to continue to back business owners.
"As the UK prepares to leave the European Union, the government needs to reassure entrepreneurs that it will continue to champion and support them," said Friederike Andres, research assistant at CFE.
"This includes efforts to mitigate any negative effects from EU exit, as well as tangible measures to reform business rates, boost SME procurement and tackle other underlying issues."
I'm a freelance content creator and event host who helps small businesses and the organisations that support them. I have 18 years of experience as a small business journalist having interviewed hundreds of entrepreneurs from billionaires like Sir Richard Branson to the founders behind brand new start-ups. I've worked for a range of leading small business publications and support groups, most recently as head of content at Enterprise Nation where I was responsible for the prolific output of content on the company's blog and social media. I'm based in Bristol where I run and host regular events with the local small business community and have strong connections to major business organisations in the south west region. In total, I've hosted over 50 events; from intimate meet-ups to conferences with an audience of hundreds including events for international brands like Facebook and Xero. I'm also a big fan of podcasts having hosted Enterprise Nation's Small Business Sessions as well as lots of online events including Facebook Live interviews, webinars and three live web chats from inside 10 Downing Street. With my partner, I co-run Lifestyle District, a lifestyle blog focused on culture, art, theatre and photography. I'm here to help. I'm volunteering free advice calls of up to an hour as part of the Recovery Advice for Business scheme, over the next 6 months. Please get in touch to see how I can help your business.