BLOG
How to ramp up your social media presence during a pandemic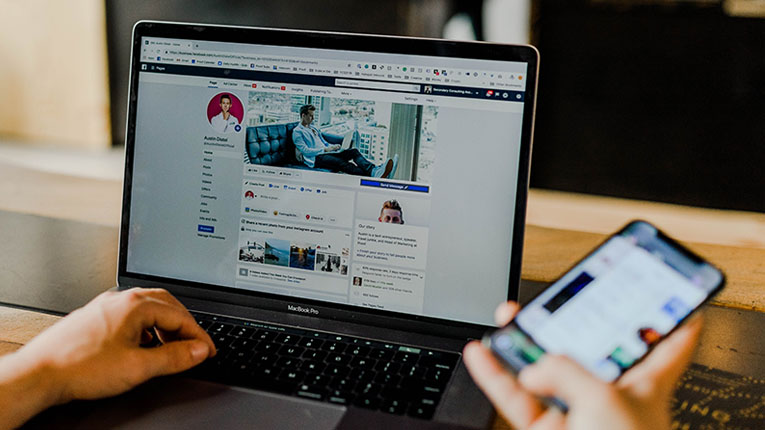 ---
Posted: Thu 24th Sep 2020
Any sense of normality has been thrown out of the window over the last six months. For businesses, it's been hard to navigate the pandemic and continue selling and promoting their products and services.
As people quickly started adjusting to the new normal of social distancing, it was up to social media managers to scramble to pivot campaigns, adjust content calendars, and come up with new creative ideas to market the businesses they work for.
But while this is still new territory for all, there are more people online now than ever, with social media usage at an all-time high.
It's therefore imperative that your brand has an active social media presence - but that's easier said than done, right?
Acknowledge and show gratitude
With this huge increase in time spent on social, now is your business's perfect chance to develop deeper relationships with your customers and audience.
The key, however, is balance. You may not be able to continue with the types of posts you were publishing before in case you come across as ignorant to what's happening in the world. Likewise, it would be odd to post a lot about the pandemic if it has nothing to do with your brand.
Acknowledge that this is a difficult and unprecedented period and explain to your followers how you are doing business now. Keep them in the loop. Share what's going on for you; this can be visual like sharing behind-the-scenes insights at what your day looks like at the moment.
Share your gratitude, thank your customers for their continued support and interest in your brand, and for their understanding during this difficult time.
Set goals
Because you will have had to pivot your communications and social media plan, it's useful to set out a different set of short-term goals.
There are many benefits to being active on social media for your business, such as engaging customers, expanding your audience, increasing online traffic, generating leads, performing customer service and gaining feedback and insights.
It's essential you establish what you want to accomplish. For example, you may want to take advantage of the increased social media usage and try to engage more with your audience; use this as a trial period for different communication methods.
Maintain a constant presence
It takes patience and consistency to cultivate a reliable presence on social media. The right automation tools will allow you to minimise the time you spend planning what you share, but it's still essential to monitor what you post, respond to questions and comments and participate in conversations.
Take into consideration that with flexible working and changes in customer behaviour, the best time to post on social media may have shifted. This is across all platforms, so it may be worth you re-trialling the best times for your business to find when works best.
Quality over quantity
Now is not the time for your brand to go silent. Stay connected to your followers; don't feel as though posting regularly means all your followers are seeing that particular message. It doesn't hurt to post a certain message in different ways to ensure you reach your full audience.
Be sure, however, that your social posts offer value. If all you do is pitch and sell, there's very little motivation for people to follow you. With increased communication, make your brand as human as possible. It is good to have a brand voice and stick to it; get to know your followers, ask questions.
Discover more about boosting your social media presence in these strange times by connecting with David.
I am an innovation adviser at Newable who helps great businesses to start, get established and grow. I provide strategic and tailored innovation support to enhance capacity for innovation, new product/service development and knowledge management. With a particular focus on businesses with high growth potential to commercialise their ideas, I use holistic analysis tools to diagnose and assess their requirements. I provide tailored support, including: • Acting as a strategic coach and mentor to clients to support them in developing their own long term innovation strategy • Assisting clients to prioritise issues and identify potential courses of action • Supporting clients to embed principles of sustainable development