BLOG
Access to Finance: Raising money in the food and drink sector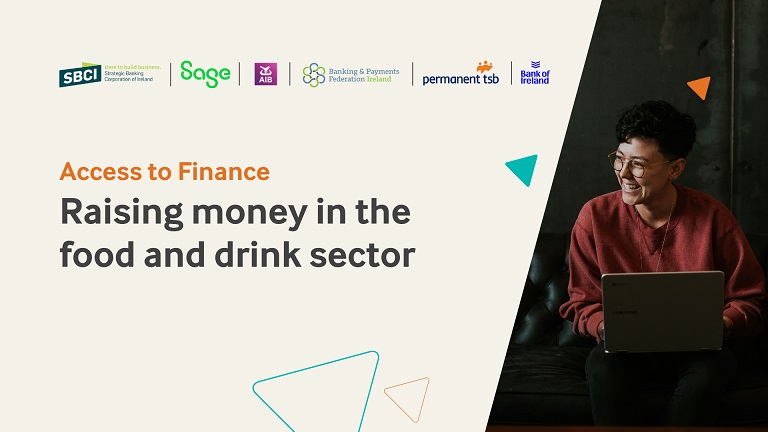 ---
Posted: Fri 21st Oct 2022
Next up in the Access to Finance series, we take a look at raising money in the food and drink sector.
John Stapleton is an entrepreneur and investor in the food and drink sector. He's also a member of the Redesdale Food Fund investment committee, a fund dedicated to Irish food and drink start-ups.
What is one thing that investors want to see in a food and drink business?
It really has to have an international dimension. You're never going to make enough money really, to have a strong return on investment to satisfy your shareholders, if you're just going to stick to Ireland.
Ireland, it's a great place to launch, but it's so small, you'll never scale up. You have to have an international dimension, be it UK, EU, US or whatever.
Many of the food and drink producers in Ireland started their businesses as a passion project. How do they get in the mindset of taking investment which rides on an eventual exit from their 'baby'?
If you asked me that question, I'd say I only ever had the baby to sell it in the first place. We always wanted to set our business up, grow it and sell it.
You might not get to implement the same exit plan as you always had, it might change. In fact, it always does change. But the ultimate objective is to be to realise a return on investment for investors.
Now, you don't actually have to sell your business to get your investors out, there are other ways to do it – and that's an exit plan as well.
You might not be the entrepreneur selling their baby – but you will have to work out how to get you and your investors needs aligned – there has to be some exit opportunity for them.
What is the benefit of getting involved early with venture capital investment?
What they can do is be your investment partner along the way – that's what we say in Redesdale. Not only do we want to invest now, we'll also want to invest in the second and third round later on.
We can see the potential and we want to invest a million or two million in your business. Not today because you don't need it, but if you can show us the plan you've got, we'll get behind you. That kind of investment partnership can work quite well.
About Access to Finance
Enterprise Nation Ireland has teamed up with a range of finance partners to show you which funding options are available and help you gain access to them.
Take part in interactive workshops, e-learning modules and free in-person consultations to move your business to the next level. Visit the Access to Finance Hub now
Enterprise Nation has helped thousands of people start and grow their businesses. Led by founder, Emma Jones CBE, Enterprise Nation connects you to the resources and expertise to help you succeed.