BLOG
How to build a £100k online consultancy business model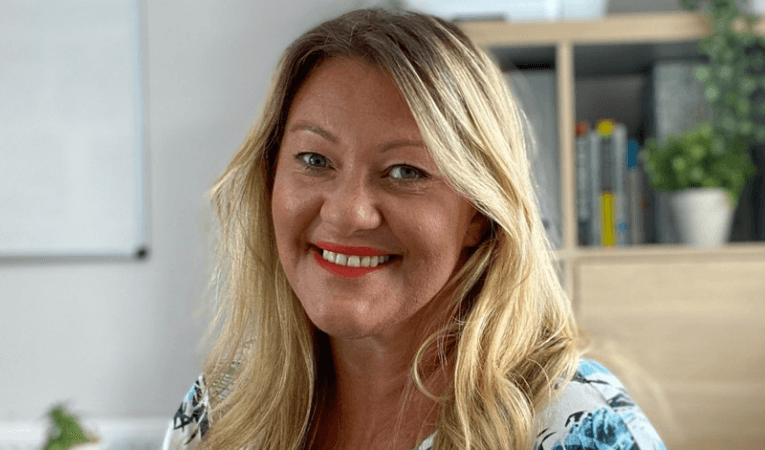 ---
Posted: Wed 26th May 2021
Since leaving corporate life four years ago, Rachael Howourth has established two consultancy brands and developed a £100k business model she now teaches other consultants to adopt.
She embraced her biggest challenge and turned it into her greatest strength, launching My Sales Mentor in 2020, which has allowed her to scale globally.
Although Rachael led a sales team at Autotrader for 17 years with a £100 million sales target, she is anything but salesy. Her secret is so simple, create the products and solutions your clients need and a logical ladder for them to follow. Then, make yourself visible on networking platforms.
Rachael is a self-proclaimed addict of Clubhouse, which she says allows her to show up authentically and cut the sales process down to a two-touchpoint sale.
She offered her advice on mastering the art of selling at the May adviser community event. Sign up for the next adviser event in June.
Here is her story and tips for others wanting to increase their sales…
When did you decide it was time to leave your job?
"I lived 20 minutes from my company's head office, but as the company grew and consolidated its offices, I had to spend a lot of time in London and Manchester. I would leave my house at 4am on a Monday picked up in a taxi, go to the airport, fly out to Manchester and stay there all week.
"One Friday night, I got off the plane from Manchester Exeter airport and just burst into tears in the taxi because the traffic was bad. It became clear that I would miss my little boy's bedtime, and I hadn't seen him all week.
"That was the final straw. I thought to myself, I've got to leave my job."
That's when you decided to start Momentum Southwest. Could you tell us a little bit about that?
"When I decided to leave, I managed to receive a little payout that bought me time. In that time, I networked and asked people, What they felt was missing in their business? What did they need?
"It became clear that what they needed most was understanding how to sell and market and build audiences. That was what I had been doing in my day job. So, I started the company Momentum Southwest with a vision to build an accessible training and coaching business to support start-ups and small businesses."
The last year has brought challenges and opportunities to every business. What impact did it have on your business?
"I had brought in a team of around 10 associate trainers and coaches. It was all going really well and, 2020 was going to be our best year ever. Then, COVID came along.
"We had to migrate everything that we did into a virtual classroom into Zoom meetings. Luckily, I had a virtual training expert on my team.  We kept a lot of our customers but, then the furlough scheme came out and, you can't train staff who aren't there. Then, revenue started to fall.
"Being me, I couldn't just sit in the garden and drink a pina colada until it all blew over. I decided I needed to do something different. So, I embraced the biggest problem I had in Momentum Southwest and turned it into my biggest strength."
You've come out of the crisis by launching a second brand. Was My Sales Mentor something you had planned before 2020? Why did you feel it was the right time to launch?
"A great question. No, it wasn't in the works. I used to look at all the Facebook ads promoting, I've just done 100k a month and here's my bank statement! I thought it was a load of rubbish.
"My biggest problem was that I was the face of a company of trainers. I would win the work but, clients wanted me to deliver it because I had established a relationship.
"That was the thing that held me back the most because - I can't grow a business and deliver training at the same time. I tried so hard to overcome that and, in the end, I had to embrace it.
"I didn't want to raise my prices - I wanted to be accessible to as many people as possible. So, I built several one-to-many programs where I could deliver to a group because I love the energy of working with people. I created a membership, a group coaching program, a group mastermind, and one-to-one coaching.
"I've been able to migrate my business and offer what everybody told me they want, which is me delivering the work. I've done it in such a way that it's now repeatable and scalable. I can happily say that I've got clients in the States and Canada and Croatia or Germany and Bulgaria, and I'm having the time of my life."
If you go to the My Sales Mentor website, it's very scaled back and more like a menu of options. Was this a deliberate choice?
"To win more clients, the number one thing that we all need to do is to see through their eyes. Then we can understand the problems that they have and solutions that they need to start building something which meets their requirements.
"Once you've decided what market you want to operate in and who you want to help, then you think about how would I market that? How would I build a business model around that?
"I knew I wanted a global audience. In which case, a website is not going to help me. I know that that sounds ridiculous because the internet is a global search engine.
"I've chosen not to have a website because it's like having a house down a cul de sac that nobody can find. Unless you can compete in global SEO, a website is not what you need. The only way people are going to find a website is to search on Google, or through your social media channels and your communities.
"I intentionally and actively build my social media channels and created a series of landing pages and the free membership area. It's a hosted learning area on somebody else's platform, where I've built some free and paid-for resources and communities that people can join.
"Once they're in that free area, it acts as a shop. They can browse around the shop and think, Oh that's what I need right now. So, when I talk to people about building a suite of services, I call it an ecosystem."
How did you decide what to include in your ecosystem?
"You build your free communities, which, for you, might be Instagram or LinkedIn or on Clubhouse. From there, you take people into a low-cost option. Something that is non-prohibitive and solves an immediate problem that your audience has.
"Once that problem is solved generally, we identify new problems - we fix something on a Monday and Tuesday morning, we think of something else that we need to do.
"So, if you can look through the lens of your customer, and you can understand their most early problems, the things that are the easiest for you to solve. Then, you can anticipate what they would need next at each stage.
"This allows you to create a product suite that positions you as the expert that's going to hold their hand and take them on a journey that makes them feel like they're not being sold to."
You've said that Clubhouse has been a game-changer for you. You've managed to cut the sales process down to a two-touch point sale. Can you explain how you're able to do this?
"I'm an absolute Clubhouse addict! When we are building a sales funnel, the process of taking somebody from the point of being a lead to the point of being a customer, it can take between seven and 20 touchpoints for a customer to feel enough trust with you that they want to buy from you.
"What I've seen with Clubhouse is a two-touch sale, which is very quick. Clubhouse is an audio app, so I can't pay a copywriter to speak for me; I can't do anything other than show up as me in my authentic self.
"People ask you questions about who you are and what you do. They can hear what you're saying, decide they like it, click on your face and read your profile. In my profile, I talk about my one-hour power session, which walks you through how to build your business model to be successful online.
"On Clubhouse, I don't have to mention that I have this 100k business model as it's in my profile. So, from my profile, they head straight to my Instagram where they can message me directly about buying a session. I built my business on LinkedIn, Instagram, and Facebook and haven't seen this happen on any of those platforms."
Would you like to grow a powerful online brand and attract clients with ease?
Book a free discovery call with Rachael to find out more about her programmes and how she can help you design a business model that is both scalable and repeatable.
Hello, I'm Amanda, Enterprise Nation's adviser community manager. I oversee communications, content and events for our active and collaborative adviser community. I'm here to help our members make the most of opportunities and ensure we're constantly improving what we offer. Previously, I've worked across a range of professional services industries specialising in diversity and inclusion and corporate culture. I founded an award-winning corporate D&I initiative and led community strategies for a global board-level women's network. An aspiring writer and storyteller. My roots are from Wisconsin but I have lived in the UK for over 11 years. I enjoy going to gigs, fitness, camping, and far away places.