BUSINESS NEWS
Pubs 'in limbo' demand definitive reopening date from the government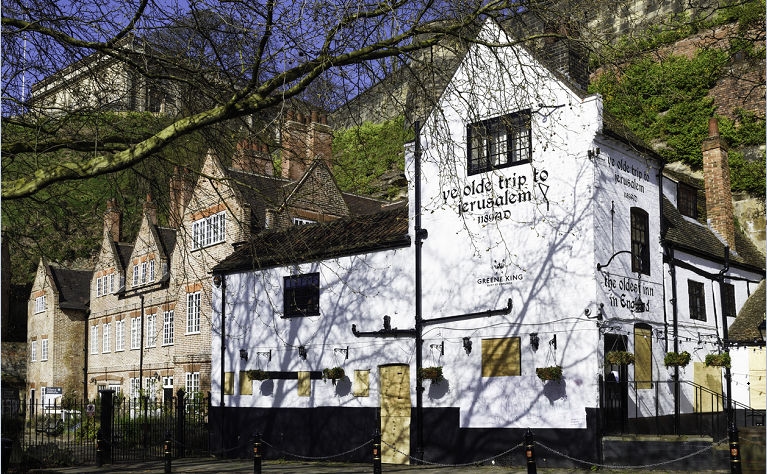 ---
Posted: Thu 18th Jun 2020
More than 50 beer and pub businesses have written to the prime minister calling for a firm reopening date for a sector which they say has thousands of jobs at risk.
The bosses of international, regional, family and independent brewers claim their industry has reached "crisis point" and a definitive date for exactly when all pubs can reopen is needed by this Friday so businesses can be prepared and and breweries can brew fresh beer.
Without this certainty, the group warns they will be forced to cut jobs or permanently close pubs.
The government has said hospitality businesses in England will be able to reopen on 4 July at the earliest but it has not yet confirmed the exact date.
Minsiters say the Coronavirus Job Retention Scheme can be used by pubs to cover staff wages but new figures out today from the Beer and Pub Association (BBPA) claim changes to the scheme, which require employers to cover some of the salaries, will cost pubs £120m unless they can re-open from 4 July.
Emma McClarkin, chief executive of the BBPA, said: "Our sector is burning through £100m a month just trying to survive with no cash coming in. That is simply not sustainable. We need a date now to give us confidence and clarity on when we will reopen.
"Without a confirmed date for reopening, our sector is going to have to make some big decisions this week on furloughed staff and when reopening is feasible, with a further wave of redundancies likely. Hundreds of thousands of jobs could be lost.
"Our message to the prime minister is clear: stop keeping our sector in limbo. Give us the clear date we need for reopening, so our great British pubs can be ready to return and support our communities and the economy once more.
"The livelihoods of hundreds of thousands of publicans and pub and brewery employees in every corner of the UK hang in the balance."
The Northern Ireland Executive has confirmed that pubs in Northern Ireland can open on 3 July. The Scottish and Welsh governments are yet to mention a date.
The full letter sent to the prime minister:
Dear prime minister
The brewing and pub sector is in crisis. Although we remain grateful for the support measures that have been put in place since March, the increasing uncertainty the industry faces, with the absence of a confirmed date for the opening of all pubs, risks crippling our businesses. This is a moment of maximum jeopardy for the future of Britain's brewers and pubs.
Our sector needs urgent clarification by Friday 19 June of the guidance that we have been working with the government on and that we will be expected to adhere to, and crucially absolute certainty on the date our pubs will be opening.
The measures taken by the government have enabled many businesses to survive whilst closed in this period, but it should not be underestimated that the immediate future of thousands of pubs and hundreds of thousands of jobs are at risk in the coming days and months.
We are taking decisions now regarding the future of furloughed staff and the uncertainty around 4 July as an opening date for either some pubs or all pubs, or an opening date for pubs at all, could directly lead to thousands of these jobs being lost permanently and never coming back.
Our businesses cannot afford to continue in limbo. Collectively our members are burning through an estimated £100m a month in sustaining their businesses in the absence of any income, and as the date for reopening of 4 July approaches even more money is being spent on preparing pubs to safely reopen. Indeed, many brewers have commenced brewing again and brought back support teams to enable them to deliver fresh beer ahead of 4 July.
BBPA members are desperate to welcome the British public back into their pubs this summer and we have been working tirelessly to prepare for the 4 July - but it is vital that we have more certainty around what that date actually represents. This will give both businesses and consumers the confidence they need to get the sector back on its feet.
Please will you confirm  all pubs will be able to open on the 4 July and put to rest any speculation on restrictions on outdoor space only openings, and confirm when the workplace guidance be published to allow us sufficient time to do final preparations to re-stock venues, and to train our staff?
The livelihoods of thousands of publicans and hundreds of thousands of pub and brewery employees in every corner of the UK hang in the balance. We want to work with the government to get our breweries and pubs back on their feet, but we need urgent clarity from you in order to do this. As a sector we are happy to engage with you on measures to guarantee the safety of our employers and pub goers.
As ever, I remain available at your convenience to discuss the matters raised above.
Yours sincerely,
Emma McClarkin
Chief executive
On behalf of:
Admiral Taverns
Adnams
Arkell's Brewery
Asahi UK
Black Sheep Brewery
Brakspear Pub Company
Budweiser Budvar UK
Budweiser Brewing Group UK&I
C&C Group
Caledonian Heritable
Camerons Brewing
Carlsberg UK
Daleside Brewery
Daniel Batham & Son
Daniel Thwaites
Diageo
Ei Group
Everards Brewery
Frederic Robinsons
Fuller, Smith and Turner
G1 Group
George Bateman & Son
Global Mutual
Gray & Sons
Greene King
Hall & Woodhouse
Harvey & Son Brewery
Harviestoun Brewery
Heavitree Brewery
Heineken UK
Heron & Brearley
Hogs Back Brewery
Holden's Brewery
Hook Norton Brewery Co
Hydes Brewery
Innis & Gunn
Joseph Holt
J.W. Lees & Co
Liberation Group
Marston's
McMullen & Son
Molson Coors
Hawthorn Leisure
Palmers
Punch Pubs & Co
R.W. Randall
Rosemount Taverns
S.A. Brain & Co
Shepherd Neame
St Austell Brewery
Star Pubs & Bars
T&R Theakston
Thomas Hardy Brewing and Packaging
Timothy Taylor's & Co
Titanic Brewery
Trust Inns
Wadworth & Co
Wells & Co
Woodforde's Brewery
The latest coronavirus support information
We are keeping you updated on the latest information on how to access the government's coronavirus business support here. You can also find advice and ask a question on Enterprise Nation's coronavirus business advice hub. Follow Enterprise Nation on Twitter too for updates.
I'm a freelance content creator and event host who helps small businesses and the organisations that support them. I have 18 years of experience as a small business journalist having interviewed hundreds of entrepreneurs from billionaires like Sir Richard Branson to the founders behind brand new start-ups. I've worked for a range of leading small business publications and support groups, most recently as head of content at Enterprise Nation where I was responsible for the prolific output of content on the company's blog and social media. I'm based in Bristol where I run and host regular events with the local small business community and have strong connections to major business organisations in the south west region. In total, I've hosted over 50 events; from intimate meet-ups to conferences with an audience of hundreds including events for international brands like Facebook and Xero. I'm also a big fan of podcasts having hosted Enterprise Nation's Small Business Sessions as well as lots of online events including Facebook Live interviews, webinars and three live web chats from inside 10 Downing Street. With my partner, I co-run Lifestyle District, a lifestyle blog focused on culture, art, theatre and photography. I'm here to help. I'm volunteering free advice calls of up to an hour as part of the Recovery Advice for Business scheme, over the next 6 months. Please get in touch to see how I can help your business.