BLOG POST
Why PR doesn't stand for press releases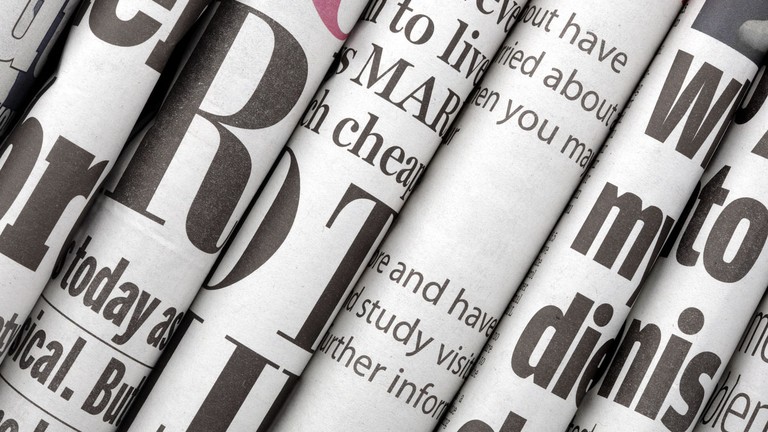 ---
Posted: Mon 5th Jul 2021
PR is very glamorous and we all drink a lot of champagne at parties.
No, sorry. I need to come clean…
There have long been incorrect perceptions and assumptions about PR – the champagne and parties being just one of them. Public relations is still widely misunderstood, meaning that there are some common misconceptions that we have to address on a daily basis.
In 2020 and at the peak of the pandemic, The Sunday Times asked some 1,000 respondents which are the jobs that are most essential in keeping Singapore going. The role of PR specialist came third in the top five non-essential roles, along with social media manager. So, you could say that PR has something of a reputation problem.
Press releases aren't everything
There is still a belief that press releases are 'PR'. That sending out a press release is the main part of a PR's role. That press releases are what generate press coverage.
During new business pitches, we've been asked 'how many press releases will you send out per month?'. But the reality is that while press releases have their place, they are an extremely small part of the work of a PR and only useful when there's actual news to impart – news that will be of interest to your audience.
The importance of a good story
Without a clear story which is newsworthy to your target audience, and without a clear idea of the media your target audience is going to be engaging with, a press release is going to be a damp squib and, fundamentally, a waste of your precious time and money.
Instead of desperately trying to find a story which will work as a press release, look at what might really be of interest to your audience and how you should be reaching them. For this, research is crucial.
Identifying your specific audience
PR is never a one-size-fits-all activity. It needs to be tailored to fit the needs of your business and resonate with people you're trying to communicate with.
So start by identifying who it is you're trying to reach and what problem you're aiming to solve.
If you're a company providing services to the events industry, for example, commissioned articles can be a valuable way to position yourself as a thought leader and raise awareness of your company. By identifying trends and issues facing the industry, you can find angles which you can pitch as authored articles that demonstrate your level of understanding as an industry expert.
This kind of approach gives you credibility and you need to take the long view about it. People who approach PR as a one-off to promote their product or service might generate publicity in the short term, but this approach rarely leads to long-term awareness.
In many industries, the drip-feed impact of regular press coverage is far more effective than an initial flurry of press coverage and then radio silence.
Partnerships
You need to view PR as an essential part of your day-to-day work, which means looking outside your immediate surroundings and seeing how you can capitalise on other opportunities. Are there complementary organisations you could partner with?
An excellent example of this is a charity we worked with. We facilitated a collaboration with a film distribution company that was releasing a film focusing on the issue the charity was trying to raise awareness of.
Through holding a series of private screening for supporters and journalists, the charity was able to thank its donors for their support and use the film as a platform to raise awareness of the illness among journalists. This resulted in some really valuable press coverage.
Look around you and see what your competitors are doing, throw some ideas around and see what you come up with. If you keep an open mind and look outside your immediate environment and really delve into what's going to engage with your audience, you might be surprised about what you come up with.
The big picture
Finally, instead of looking at PR in isolation, we need to look at it as part of the bigger picture.
As a business and as a business owner, everything you do contributes to what your audience thinks about you. That means everything you do is PR. Every event you go to, every email you send, every blog you write and every Tweet you post contributes to how your audience will perceive you and your business.
So before even embarking on a PR campaign, you need to make sure that your other marketing activities are clear and aligned with what you want your audience to understand about you.
Remember that PR doesn't happen overnight and it's not going to be a magic bullet to generate sales. It takes a focused and consistent approach to build awareness and credibility. Relationships take time and PR is all about building a trusting relationship with your audiences, so time invested in PR is an investment for the future of your business.
From thought leadership to PR strategy consultations, discover the services Ceri-Jane offers to small businesses >
I'm Ceri-Jane Hackling, Managing Director and founder of Cerub PR, an award winning Buckinghamshire based PR and communications agency. Established 17 years ago, we work across sectors including veterinary pharma, medical devices, well-being and professional development. Our clients include Heartstyles, TVM UK, Royal Canin, Vetoquinol and Mind Over Matter.Our clients benefit from strategic, creative and effective campaigns which help them stand out from the competition and engage with their audience.