BLOG
Philip's 12-week start-up challenge: Week one - first steps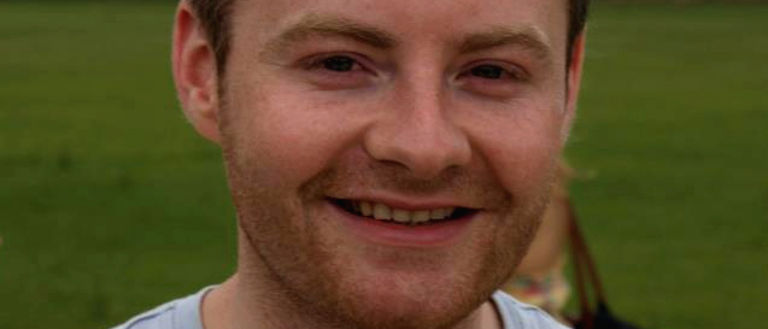 ---
Posted: Thu 28th Feb 2013
Philip Crilly attended a recent StartUp Saturday to help him launch a gluten-free food business. Using the StartUp Kit 2013 as a guide, he's created a 12-step start-up process - and agreed to share his progress with Enterprise Nation readers. Here's step one - registering the business and lab testing the first product.
I'm Philip Crilly, a pharmacist store manager for a large pharmacy chain and part-time teacher at UCL School of Pharmacy. Although I'm happy in my career, I've always had an ambition to start my own business and feel that now is the right time to get started. The recession has meant that career progression is currently limited, so starting a business in the hours of 5-9pm and at weekends seems like a great way to set myself new challenges and develop some new skills. I attended the last StartUp Saturday workshop with Emma Jones at the British Library and came away massively motivated to get properly started. With the aid of The StartUp Kit (and lots of encouragement from Emma), I set to work breaking down the start-up process into 12 weekly steps. So, over the next three months I'll be keeping you up-to-date with my progress. I'm sure there will be many challenges and barriers along the way and I'd really value your opinions on how best I can deal with these - please leave your comments below!
The idea: Tasty gluten-free food for people with coeliac disease
As a pharmacist, I come into contact with patients with many different illnesses and ailments. While I feel there are lots of quality products on the market for most of my customers, I do feel that those with coeliac disease get a bit of a raw deal.
People with coeliac disease can't tolerate a protein called gluten, which is found in day-to-day products like breads, cereals and cakes. Many gluten-free products are quite tough to eat and definitely not of the same quality as their gluten-containing alternatives. My business - eatibbles - will create quality gluten-free products that can't be distinguished from their gluten-containing alternatives. I want to create products that all the family can enjoy, whether they have coeliac disease or not.
Week one: First steps - testing the granola
"Yes, but what have you done this week to progress your business?"Â  I hear you say. This week I contacted my local council to get a food business starter pack so I can register my business correctly and I'm also in the process of setting myself up properly with Companies House. I joined the British Library to access their Business & IP Centre to help with my market research and, crucially, I've arranged a lab for my first product, a gluten-free granola. There are lots of things to do, but hopefully with your guidance and ideas the business will be in an exciting place in 12 weeks' time! I'd love to hear what you think. Philip Read part two of Philips' 12-week start-up challenge next week!
Start your business with Enterprise Nation!
We're running monthly StartUp Saturday classes at the British Library and fortnightly StartUp Workshops at IKEA stores around London. Led by Enterprise Nation founder Emma Jones, they're the perfect starting point for turning your idea into a business. Find out more about Enterprise Nation's start-up classes.
Enterprise Nation has helped thousands of people start and grow their businesses. Led by founder, Emma Jones CBE, Enterprise Nation connects you to the resources and expertise to help you succeed.