BLOG
Opportunity knocks: The week on Enterprise Nation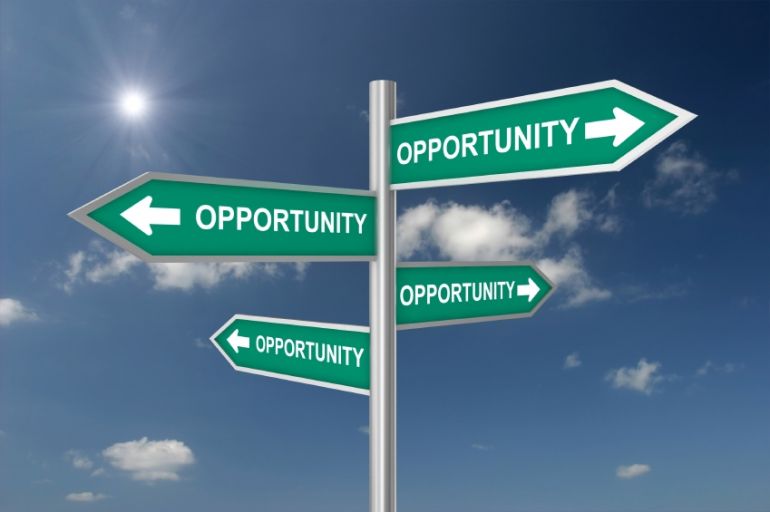 ---
Posted: Sun 21st Jun 2015
In another of our regular Sunday updates, our head of content, Dan Martin, looks back at what the Enterprise Nation team got up to during the past week.
After zig-zagging across the country last week Team Enterprise Nation was a little more settled this week as we focused on announcing several brilliant opportunities for you great small businesses out there.
We kicked off on Monday with a big one.
James Bailey is director of the packaged food department at Sainsbury's, which turns over £7bn a year. A man with that kind of responsibility would be great to have on board at your company right? Well you can have him!
James wants to work with a small business and he asked us to help. You can pitch for him to come on board as an advisor until midnight on Tuesday 23 June. Apply now!
We also announced this week a major partnership with Facebook. We're working with the social media giant on delivering 10 free events for small businesses this summer. After sell-out events in London earlier this year the Boost Your Business Tour will visit Birmingham, Leeds, Manchester, Cardiff and Edinburgh. Grab your free spot while you can!
As I reported earlier in the year we're expanding the Enterprise Nation brand across the UK with a strong focus on the south west (and not just because I live in Bristol!).
Our first major event is the Festival of Female Entrepreneurs at the magnificent Colston Hall in Bristol on 22 October.
We're assembling some amazing keynote speakers, top class advisors and very useful exhibitors. Tickets went on sale on Friday and with four months still to go some savvy entrepreneurs have already bought theirs! You can gets yours here. At only £20 for the keynotes and workshops, it's an absolute bargain!
I wasn't completely desk bound this week. I popped out to visit an intriguing exhibition I spotted on Twitter. It's at Open Space, a new events venue in the centre of Bristol.
Called 100 IDEAS Office, the exhibition showcases some truly amazing products and projects all related to the office. From wireless phone charging and self-watering plants to super strong mouldable glue and build-your-own desks, it's a fascinating showcase of British ingenuity.
I tweeted a few images and the cardboard chair that expands into a sofa for 14 people was particularly popular! Do check out the exhibition if you're in the area.
The absolutely amazing @sugru - world's first mouldable glue that turns into rubber! #100ideasoffice @OpenSpaceBrstl pic.twitter.com/LcUHnUpB1F

"" Enterprise Nation (@e_nation) June 18, 2015
Amazing cardboard chair from FlexibleLove that can expand into a sofa for 14 people! #100ideasoffice @OpenSpaceBrstl pic.twitter.com/LcXJCHPVha

"" Enterprise Nation (@e_nation) June 18, 2015
On the blog this week we reported on a very interesting report which found that Northern Ireland has more companies that go from startup to £1m turnover in three years than anywhere else in the UK, while as the Labour leadership battle hots up we profiled the small business credentials of the four candidates and asked who you think should lead the party.
We're also building up to what is set to be one of our biggest events. Show Me The Money, in London on Thursday 25 June, will see hundreds of small business owners meet 20+ funders with cash for entrepreneurs. To mark the event we looked at four business crowdfunding successes and the lessons to learn. Tickets to Show Me The Money are still available.
Finally I'd like to highlight some content you may have missed including an interview I recorded with a French entrepreneur during my recent trip to Paris. His business was inspired by Hollywood movie The Hangover!
We also published some brilliant cash flow management tips from KPMG and the first in a series of content with MOO looks at five free design tools for small businesses.
Another busy week at EN. Do share your adventures in the comments below.
Enterprise Nation has helped thousands of people start and grow their businesses. Led by founder, Emma Jones CBE, Enterprise Nation connects you to the resources and expertise to help you succeed.