BUSINESS NEWS
Novelty appeal: How to profit from Brexit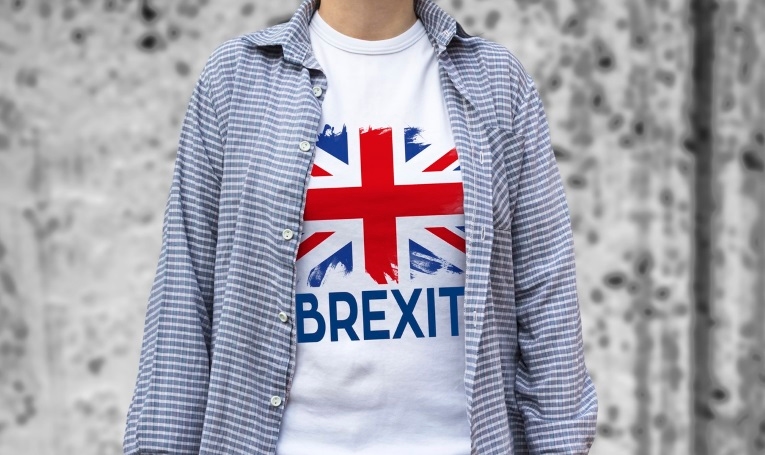 ---
Posted: Tue 18th Dec 2018
Innovative entrepreneurs have always found ways to turn difficult situations to their advantage, and Brexit is no different. Rebecca Burn-Callander, author of The Daily Telegraph Business Guide to Brexit (published in summer 2019), unearths some canny ventures that have turned Brexit into a moneymaking opportunity.
It's dominated the headlines for the past two years and is likely to continue to consume the mainstream media long after Britain ends its marriage with the European Union in three months' time. Little wonder, then, that many UK entrepreneurs have decided to turn Brexit fever to their advantage.
According to Google Trends data, 'Brexit' peaked in popularity yet again during November in the UK. Why not leverage the power of search engine optimisation, and create products related to Brexit?
Here are four ways that Brexit has been incorporated into a product or service.
Channelling the Brexit energy
One London-based gym chain has introduced an exercise class entitled 'BrexFit' to help members work off their frustrations over the interminable negotiation process.
Gymbox, which has 10 locations across the capital, claims that: "BrexFit consists of a series of high-intensity exercises specially aimed at maximising frustration release, the class puts our politicians in the firing line by challenging gym-goers to unload their Brexit anger."
The class was devised after the gym polled 500 members and found that Brexit was the greatest source of frustration for more than half of respondents.
The class allows attendees to punch a Boris Johnson-themed 'Politician Punchbag', throw a 'Corbyn Ju-Jitsu' weight, have a go at the 'The Jacob-Rees Logg Lift' and compete in the 'The Theresa May Sack Race'. It also created a 'Cameron Quitters Corner' for attendees who need a little rest from all the commotion.
Gifts for your favourite Brexiteer
Several websites have sprung up offering shoppers the chance to send friends and family Brexit-themed gifts.
One, the Brexit Box, packs goodies from all over Europe into a package created to taunt 'out' voters with the delicious things they may have to live without post-Brexit.
"Each goodie comes with its own card outlining how much each product's price will go up in price after Brexit and why there will be an increase," says the company website.
Meanwhile, Liza Mirelman and Markus Polleichtner, the founders of Postboxed, which puts together letterbox-sized gifts, have their own unique take on the Brexit box. It contains: a survival kit for "our descent into the wilderness" after the exit including the satirical book Five on Brexit Island and a bar of chocolate to cheer up the recipient.
Novelty goodies
When potter Lee Cartledge posted a picture of a tongue-in-cheek Brexit mug he'd created on social media, he was totally unprepared for the raft of orders that would follow.
The Bentham Pottery maker's leaky mug, which features cutout letters spelling Brexit, was an instant hit.
"I had had no intention of making it commercially," admits Cartledge. "It is much more time consuming than other mugs I make due to having to painstakingly carve out the letters individually. Potters refer to this technique as 'Devil's Work' for a good reason."
Nevertheless, he ended up making a limited run of 100 mugs, which all sold out instantly. 12% of the sale price is donated to the Motor Neurone Disease Association. He's since teamed up with two other potteries that are now making the Brexit mugs to order, due to overwhelming demand.
Lee Cartledge from @BenthamPottery has produced a limited edition of leaky #Brexit mugs, which are now being sold around the world.

He says it's a huge irony as he voted remain but the mugs are the best thing to ever happen to his business. pic.twitter.com/fv7jp44Aya

— BBC Lancashire (@BBCLancashire) November 29, 2018
Could you turn Brexit into a revenue stream for your business?
Brexit Advice Service
Access content, events, advice and more to help you plan for the challenges and opportunities of Brexit with Enterprise Nation's Brexit Advice Service.