BUSINESS NEWS
Brexit: Government calls for extension to Northern Ireland grace periods for trading businesses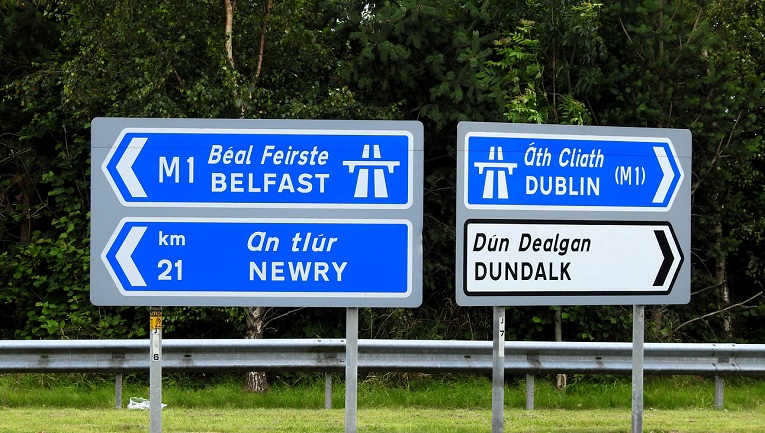 ---
Posted: Thu 4th Feb 2021
British businesses sending parcels to customers in Northern Ireland would not have to deal with any changes until 2023 if the EU agrees to the UK government's request for an extension to a temporary pause on new Brexit rules.
The Brexit deal included the Northern Ireland Protocol which was designed to avoid a hard border in Ireland but many businesses have reported problems. Checks on goods were suspended earlier this week after customs staff were threatened.
Temporary grace periods for some rules are in place to help businesses get used to the changes including no customs declarations for most parcels received sent by businesses in Great Britain to residents or businesses in Northern Ireland until 1 April.
But to deal with the current issues, Cabinet Office minister Michael Gove wrote to European Commission vice-president Maroš Šefčovič asking for the grace periods to be extended until at least 1 January 2023.
As well as the delay on parcel rules, he also called for an extension in the arrangements which give reduced paperwork to supermarkets and their suppliers. "The eligibility for these arrangements must also be adapted so that all relevant local businesses and services are able to be included as authorised trader," Gove said.
In addition, he said there should be "a permanent solution...for those chilled meat products moving GB-NI that are otherwise prohibited". If it requires more, "then a temporary solution must be in place until at least 1 January 2023".
Gove held talks with Šefčovic, Northern Ireland leaders and others on Wednesday.
Discussions will continue but on Thursday, Irish foreign affairs minister Simon Coveney said the Northern Ireland Protocol "isn't going to be changed2.
Brexit advice for trading in Northern Ireland
Businesses move goods into and out of Northern Ireland are advised to sign up to the government free-to-use Trader Support Service.
Here's the government guidance related to trading in Northern Ireland:
Access more advice, connect with experts and ask questions through Enterprise Nation's Brexit Advice Service.
I'm a freelance content creator and event host who helps small businesses and the organisations that support them. I have 18 years of experience as a small business journalist having interviewed hundreds of entrepreneurs from billionaires like Sir Richard Branson to the founders behind brand new start-ups. I've worked for a range of leading small business publications and support groups, most recently as head of content at Enterprise Nation where I was responsible for the prolific output of content on the company's blog and social media. I'm based in Bristol where I run and host regular events with the local small business community and have strong connections to major business organisations in the south west region. In total, I've hosted over 50 events; from intimate meet-ups to conferences with an audience of hundreds including events for international brands like Facebook and Xero. I'm also a big fan of podcasts having hosted Enterprise Nation's Small Business Sessions as well as lots of online events including Facebook Live interviews, webinars and three live web chats from inside 10 Downing Street. With my partner, I co-run Lifestyle District, a lifestyle blog focused on culture, art, theatre and photography. I'm here to help. I'm volunteering free advice calls of up to an hour as part of the Recovery Advice for Business scheme, over the next 6 months. Please get in touch to see how I can help your business.