BUSINESS NEWS
Minorities and immigrants more entrepreneurial than white Britons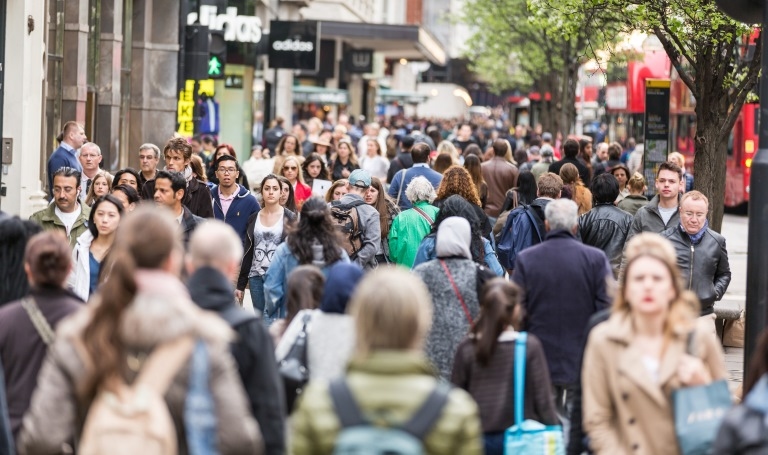 ---
Posted: Wed 4th Jul 2018
People from ethnic minority backgrounds and immigrants to the UK are twice as likely to be entrepreneurs in Britain, major new research reveals.
The findings from Aston University, using data from the Global Entrepreneurship Monitor (GEM), the biggest global study of entrepreneurship with more than 12,000 UK adults taking part, measures "total early-stage entrepreneurial activity" (TEA) which is those in the first three months of setting up a business or people who've been running a firm for up to three-and-a-half years.
At the start of 2017, the TEA rate for non-white Britons was 14.5% compared to 7.9% of white Britons.
There was a similar increase among immigrants to the UK, both white and non-white. In 2017, 12.9% were early-stage entrepreneurs, compared to 8.2% of the UK-born population as a whole.
The report said that since the financial crisis in 2008, the difference in entrepreneurship between non-white Britons and migrants compared to white British people "widened substantially".
Before then, both groups' rates were on a downward trend and set to match the more static rates among white and life-long UK residents.
When it comes to their motivations for starting their businesses, two-thirds of women said they became an entrepreneur to contribute to society, compared to 39% of more. In addition, 58% of women set up to a business to help others in need, while 38% of men said the same.
Individuals from non-white ethnic backgrounds, immigrants to the UK and people under the age of 30 were more likely to be strongly motivated by both making money and creating meaning than those from white ethnic backgrounds or aged 30 or over.
Making money was also more important to individuals with low or no educational qualifications.
Mark Hart, professor of small business and entrepreneurship at Aston Business School, said: "What this tells us is that minorities and immigrants are making a big contribution to the prosperity of the UK, growing new firms and creating jobs in our communities.
"Often, they're setting up their businesses with the express aim of having a social impact beyond simply making money.
"These findings are particularly relevant as the UK heads towards Brexit. We need to ensure we remain an attractive place for enterprising immigrants, who make a big contribution to our economic dynamism as a nation."
Jonathan Levie, professor at the Hunter Centre for Entrepreneurship at Strathclyde University, added: "The reasons for the high levels of early-stage entrepreneurship among minority communities and immigrants in the UK are complex, but the evidence suggests that a family business background, cultural attitudes and educational achievement all play positive roles.
"Perceived discrimination and lack of recognition of foreign qualifications in the labour market may also make a difference, but it's notable that the vast majority of people who become entrepreneurs in the UK do so out of opportunity, not necessity."
Across the UK population as a whole in 2017, early stage entrepreneurship was 8.7%, which compares favourably to 3.9% in France and 5.3% in Germany but lower than the 13.6% in the US.
I'm a freelance content creator and event host who helps small businesses and the organisations that support them. I have 18 years of experience as a small business journalist having interviewed hundreds of entrepreneurs from billionaires like Sir Richard Branson to the founders behind brand new start-ups. I've worked for a range of leading small business publications and support groups, most recently as head of content at Enterprise Nation where I was responsible for the prolific output of content on the company's blog and social media. I'm based in Bristol where I run and host regular events with the local small business community and have strong connections to major business organisations in the south west region. In total, I've hosted over 50 events; from intimate meet-ups to conferences with an audience of hundreds including events for international brands like Facebook and Xero. I'm also a big fan of podcasts having hosted Enterprise Nation's Small Business Sessions as well as lots of online events including Facebook Live interviews, webinars and three live web chats from inside 10 Downing Street. With my partner, I co-run Lifestyle District, a lifestyle blog focused on culture, art, theatre and photography. I'm here to help. I'm volunteering free advice calls of up to an hour as part of the Recovery Advice for Business scheme, over the next 6 months. Please get in touch to see how I can help your business.