BUSINESS NEWS
MentorsWork report finds Irish SMEs affected by skills gap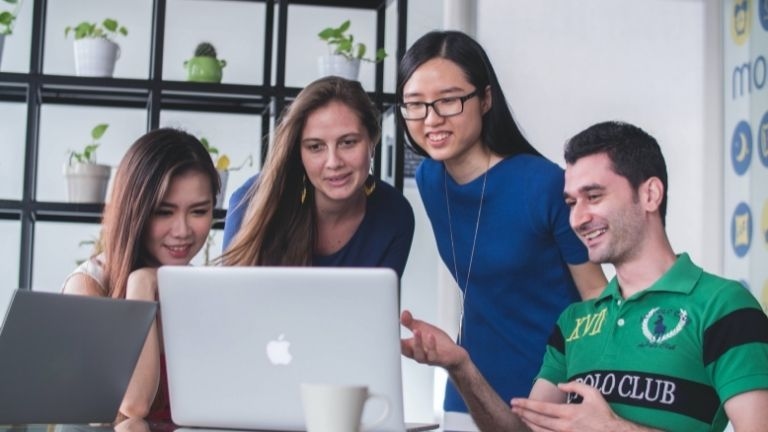 ---
Posted: Thu 2nd Jun 2022
Productivity and business development is being curtailed across many small and medium sized enterprises, due to emerging skill gaps the MentorsWork report finds.
'Finance and Growth' are the areas most affected.
The report is a collaborative venture of Skillnet Ireland and the Small Firms Association and was completed by 615 business owners and managers.
"It is critical that owner-managers of small businesses have up-to-date organisational and financial skills, including financial literacy, financial analysis skills and understanding risk, in order to implement the necessary changes to adapt to an ever-evolving business landscape," says Sven Spollen-Behrens, Director of the Small Firms Association (SFA).
Financial competency
The report determines several predictors of financial competency, with higher employee numbers, and older businesses (10+ years) more positively correlated with stronger financial literacy skills and higher capacity to execute effective strategic planning.
Younger SME businesses (10 years or less), score lower than older counterparts in the report's metrics in measuring financial literacy, financial analysis and understanding risk.  In addition, these businesses have more difficulty with routes to accessing financing and financial supports, as do businesses with 9 employees or fewer.
ICT and services are the sectors particularly challenged when it comes to financing needs, and the services industry is associated with lower levels of financial literacy in the report.
By sector, retail and hospitality, food and drink, and manufacturing report above average competency around financial planning.  SMEs involved in ICT are average, while services and all others rated below average.
Manufacturing, ICT, retail, hospitality and food and drink performed best when it came to assessing finances and risk.
Marketing
Competency in business marketing is highest in the retail and hospitality and food and drink sectors, and for larger companies too.  Younger companies (0-10 years) rate their marketing competency higher than more established businesses.
Older and larger businesses rate their competence in winning and competing for new business more highly, with retail and hospitality out-pacing services, manufacturing and ICT businesses.
The motivation for growth in the retail and hospitality industry is lower than average, however, it seems.  The same is true for younger and smaller businesses.
Businesses more than 21 years old and those with 10 employees or more are associated with higher strategic planning scores. The manufacturing, food and drink, and ICT sectors are rated more highly than average for strategic planning.
Enterprise Nation has helped thousands of people start and grow their businesses. Led by founder, Emma Jones CBE, Enterprise Nation connects you to the resources and expertise to help you succeed.