MEMBER STORIES
Meet the member: Theo Wasserberg, Tahouts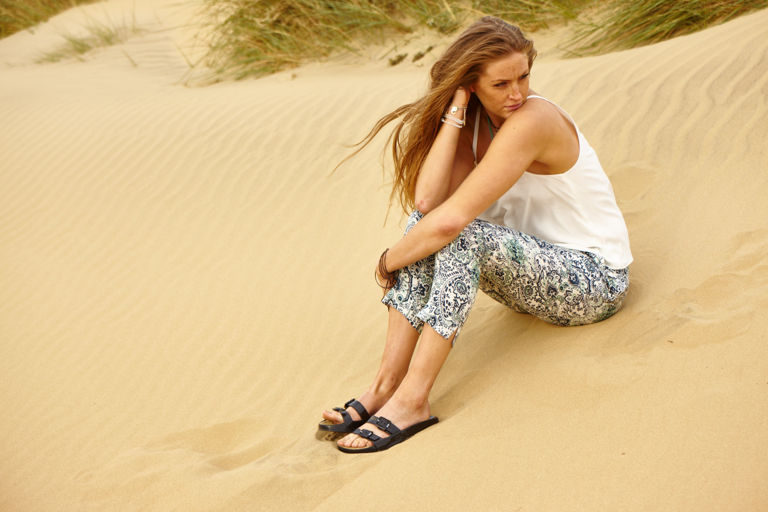 ---
Posted: Fri 14th Aug 2015
Enterprise Nation member Theo Wasserberg tells the story behind Tahouts, a printed garments and lifestyle brand for travellers.
One of the inspirations behind Wasserberg's brand was Enterprise Nation's Fashion Exchange. The event returns on 17 September in London. Attend to hear from inspiring fashion experts, entrepreneurs and retail chain buyers. Buy a ticket here.
What was your motivation to start your own business?
I had always liked the idea of starting my own business and travel was something that was really important to me so whilst I was studying in my final year at university I was required to write a mock business plan as part of an entrepreneurship module. At the same time my sister had been travelling to India and when she returned home she put a photo on Facebook of herself standing on the steps of a temple wearing a pair of harem pants style trousers which inspired the creation of the brand. It started really as just an idea to make some harem pants but it rapidly spiralled into what it is today and it is now more about the lifestyle around travel.
Whilst you were starting up how did you balance home life with work?
I struggled very hard to achieve a balance and in fact my home life was more or less non existent, particularly through the period of my university exams where I really struggled to do both Tahouts and revision. Although it was tough it was well worth it and now that my university work is over I find it a lot easier.
What's your tip for effective sales and marketing tip?
SEO and pay per click advertising! I have been amazed at the difference that good SEO makes. I had imagined that a great looking website would simply attract people by itself but in reality it doesn't matter how good the website is if no one can find it. In the interim of improving the SEO it is much easier to achieve website hits through pay per click advertising, especially on social media.
Which tools could you not live without in your business?
My laptop and my Filofax. Between those two I run almost every aspect of the business. I always tend to be looking at the next thing to do and if I don't make a plan in the Filofax I will tend to get in a muddle. My laptop is also vital for everything to website work to graphics for marketing.
What movie, song or book offers you the most business inspiration and why?
I am not entirely sure. I tend to be inspired by the people around me more than anything else. Having said that I read one of Richard Branson's books recently and it is hard not be inspired by his story.
What has been your biggest business success to date?
It is very hard it narrow it down to just one but I think getting a big PR company to come on board and work with Tahouts has been huge. It has allowed me to do things where I was totally out of my depth and also taught me a lot about PR.
If you had to live on a desert island with one entrepreneur who would it be and why?
Either Richard Branson or Jamie Oliver! They both seem like very relaxed guys. Also Richard Branson owns a desert Island so I am sure he has got some relevant skills and Jamie Oliver would undoubtedly produce some great food.
What are your ambitions for the next five years?
My ultimate goal is for Tahouts to a be a summer and travel lifestyle clothing brand with shops around the UK and a big online presence. How I get there though is not obvious. At the moment selling online is a great fit. I have sweatshirts, bikinis and some more jewellery designed and ready to go so at the moment expanding the product range is the priority keep an eye out!
How does being a member of Enterprise Nation help your business grow?
The biggest help has been the Fashion Exchange event which I attended shortly after I started working on the idea. It was a complete eye opener for both what Tahouts could eventually be and how I might get there. I was able to meet some absolutely inspirational people and made some great contacts who I am still working with.
Find out more on the Tahouts website and follow the company on Twitter and Facebook.
If you'd like to join Theo and become an Enterprise Nation member to access exclusive benefits, sign up now. We may even profile your business which is great PR.
You can meet lots more Enterprise Nation members here.
Attend Fashion Exchange in London on 17 September to hear from inspiring fashion experts and entrepreneurs and top British retail buyers. Buy a ticket here.
Enterprise Nation has helped thousands of people start and grow their businesses. Led by founder, Emma Jones CBE, Enterprise Nation connects you to the resources and expertise to help you succeed.