MEMBER STORIES
Meet the member: The company inspiring children to get excited about science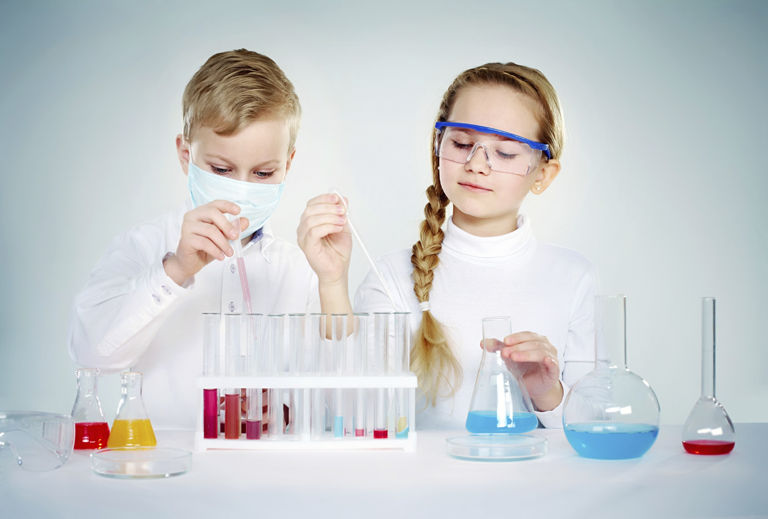 ---
Posted: Sun 3rd Apr 2016
TV producer and entrepreneur Ahrani Logan has worked on high profile shows including Trust Me, I'm A Doctor and the BBC's Time season. With her partner Brett, she launched Peapodicity, an education technology studio which embraces new technologies to create innovative original content and brands.
The company's latest project is an app that offers female science, technology, engineering, maths and medicine (STEMM) role models for children.
Peapodicity is an Enterprise Nation member and Ahrani shares her story and tips.
If you'd like us to profile you and your business, join Enterprise Nation today.
What was your motivation to start your own business?
My other half and I set up the business so that we could work together on similar ideas that we had, and have more control over what we did.
Whilst you were starting up how did you balance home life with work?
My daughter is school age so it left time to work during the day. As a single parent, every other weekend too. You learn to pay attention to quality time but housework will often come bottom of the list!
What is your top tip for effective sales and marketing?
I am a big fan of social media and making connections. You can reach a lot more people, and globally, with social media.
Which tools could you not live without in your business?
My business must-haves are my Macbook Pro, notepad and pen, printer, books and phone.
What movie, song or book offers you the most business inspiration and why?
Funnily enough I do like the TV movie, Magic Beyond Words: The JK Rowling Story. It shows that anything is possible.
What has been your biggest business success to date?
Peapodicity recently won a nationwide appathon run by University College London and sponsored by The Royal Society. It was called the Rosalind Franklin Appathon. It received 68 entries, shortlisted six finalists and we won! The challenge was to design an app to empower women in STEMM. As our company focuses on education technology, we pitched a children's game. Aimed at age seven and above, it involves problem solving and critical thinking and features female STEMM role models.
We were thrilled to be mentioned in the Financial Times on 8 March and other local media. The app will be out at the app store later this year for parents to buy. A website version will also be developed and we aim to release this into schools as a learning tool for teachers. The national charity STEMNET, for which I am a STEM Ambassador, is keen to integrate it into their after-school STEM clubs and we are really excited about that.
If you had to live on a desert island with one entrepreneur who would it be and why?
I would say my co-founder, Brett Haase. He has true entrepreneurial spirit, is super bright, funny and is great to talk ideas through with. He is my best friend and other half too!
What are your ambitions for the next five years?
Global projects are in the works. Stay tuned!
How does being a member of Enterprise Nation help your business grow?
I love being part of Enterprise Nation because of the people you meet and invaluable business information gleaned from conferences and webinars. For me, business is very much about people and making real and quality connections. I love to network and Enterprise Nation definitely allows and encourages that! You never know who you are going to meet or be sitting next to and doors do open if you put yourself out there. Enterprise Nation has a very positive culture for growing business and I really do like that.
For more information visit the Peapodicity website and follow the company on Twitter.
If you'd like to join Ahrani and become an Enterprise Nation StartUp or Small Business Classic member to access exclusive benefits, sign up now and we'd be happy to profile your business.
_
You can meet lots more Enterprise Nation members here.
_
Enterprise Nation has helped thousands of people start and grow their businesses. Led by founder, Emma Jones CBE, Enterprise Nation connects you to the resources and expertise to help you succeed.