MEMBER STORIES
Meet the member: Shamil Sharshek, La La Piano Bar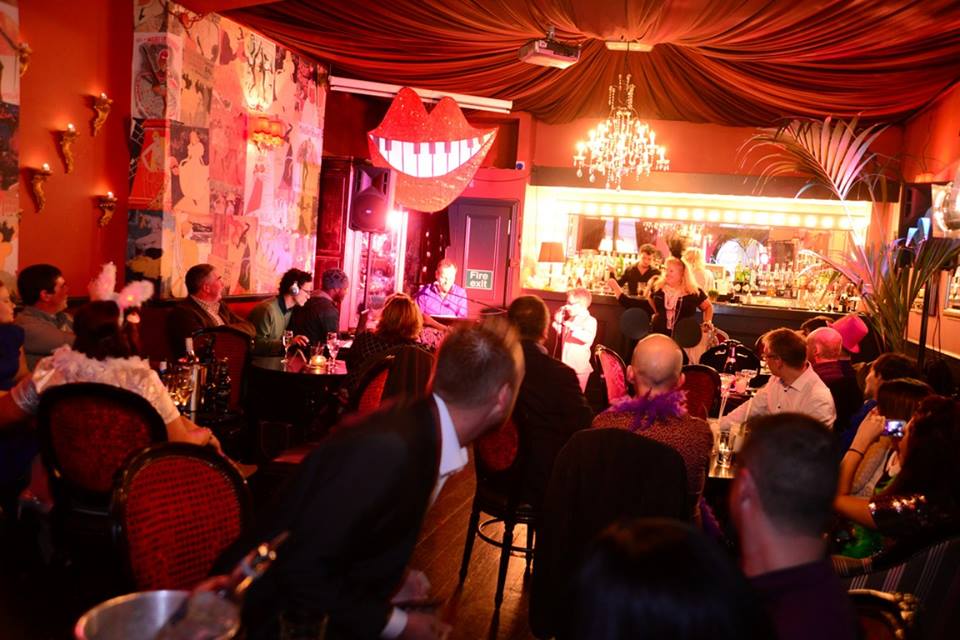 ---
Posted: Fri 12th Jun 2015
Enterprise Nation member Shamil Sharshek has teamed up with one of the members of TV band 4 Poofs and a Piano to create La La Piano Bar. Sharshek discusses how he moved from Kyrgyzstan to the UK with just £300 to his name but fulfilled his long held ambition of starting a business.
What was your motivation to start your own business?
I always wanted to run my own business and work for myself one day. My background is in advocacy and social entrepreneurship in Kyrgyzstan where I am from. I set up a youth NGO when I was a 22 year old student and run exciting campaigns, projects and gigs aimed at educating young people about democracy and human rights. However I had to leave my country, arrived in the UK with nothing but £300 and started everything from scratch. The first 10 years were about settling in and establishing myself here but my desire to run my own company grew within me again and for the past two years I have been working hard on building a new business, La La Piano Bar.
People naturally ask why a piano bar? Well my business partner David Roper was in the famous house band 4 Poofs and a Piano on BBC TV's Friday Night with Jonathan Ross and has 30 odd years of experience in the music industry. We looked at the London entertainment market and saw a key gap that there are not many live piano bars where you can come along and have a great time while singing along with your friends. We started as an one-off event in Covent Garden and people loved it. We grew from there and have been running for nearly two and half years now. We successfully ventured out to Brighton too. We are a New York style pop-up piano bar and have been entertaining audiences in various parts of London and Brighton.
Whilst you were starting up how did you balance home life with work?
We are still at early stages of the startup phase and at the moment I am still employed full time while David is a freelancer and takes on some projects from time to time. Balancing home life and work is challenging as we are constantly on the go and working on various elements of running the business. Sending early morning emails, creating posters at weekends, and attending networking events at evenings. It's constantly on and takes over your life. We still try to balance it with doing important things for us such as sneaking a bit of time to play tennis or do yoga, cook nice food, and socialise with friends and family. Otherwise stress becomes too much and takes over your whole body and mind.
What's your advice for effective sales and marketing?
With us it's about showcasing our event and letting people come along and get a taste of what is like being part of our La La Piano Bar party. Singing with professionals and your friends and family is really about bonding and creates a unique atmosphere. Also it's glamorous and about personal attention and touches that leave people wanting to have it for their own special occasion.
My marketing tip is highlight the strong features of your product and let the customers taste what is like to have it for themselves.
Which tools could you not live without in your business?
Our piano keyboard of course and all the necessary gear that goes with it :)
It's a lot of hard work setting up, get in and outs which customers don't really see it as they come when we all set and ready to go and leave after the gig.
What has been your biggest business success to date?
We had two sell out shows in Brighton and successfully ventured out of London. It showed us there is a great market beyond London.
What are your ambitions for the next five years?
We would like to get some investment for La La and take it to every town in Britain. We want to bring happiness and joy to every single live music lover around the country. We hope to reach out to many more audiences and deliver the best parties while creating a platform for new up and coming and established singers to showcase their talent.
How does being a member of Enterprise Nation help your business?
It helps us to connect with like-minded entrepreneurs, get some sound advice, share skills and ideas and support each other in the hard entrepreneurial journey that can be lonely at times.
Find out more on the La La Piano Bar website and follow the company on Twitter and Facebook .
If you'd like to join Shamil and become an Enterprise Nation member to access exclusive benefits, sign up now. We may even profile you and your business!
Enterprise Nation has helped thousands of people start and grow their businesses. Led by founder, Emma Jones CBE, Enterprise Nation connects you to the resources and expertise to help you succeed.