MEMBER STORIES
Meet the member: Sabrina Bluck, CoCo Loves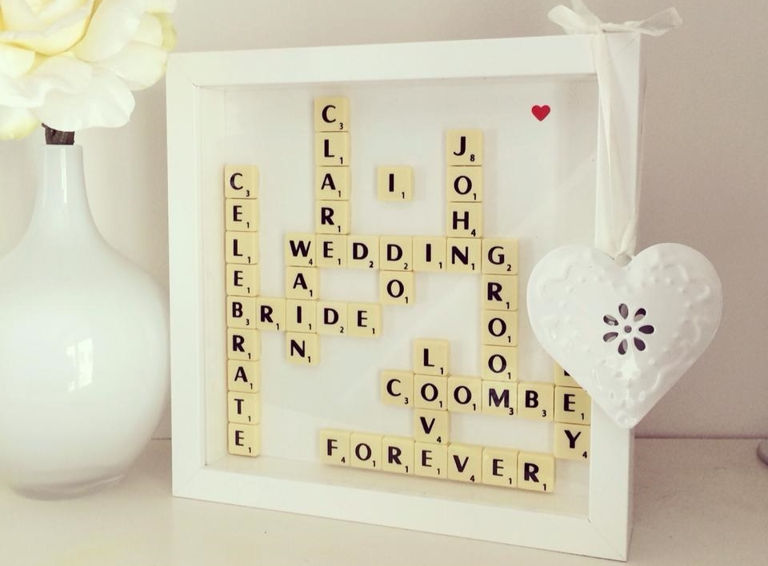 ---
Posted: Fri 4th Sep 2015
Enterprise Nation member Sabrina Bluck tells the story behind her personalised wall art business, CoCo Loves.
What was your motivation to start your own business?
CoCo Love is my Cavapoo and the inspiration for my business. I am a new mum to a lovely little boy named Isaac and between looking after my son and CoCo, I like to find time to be creative. My idea started when I created a bespoke design as a gift for a friend who was getting married in Santorini. The response was overwhelming, and inspired me to share my designs for others to purchase as a gift for their friends and family; and so my journey began.
Whilst you were starting up how did you balance home life with work?
In between caring for a one year old's needs and ensuring CoCo gets enough walk time it is pretty difficult to get that right balance. My day tends to be tending to the needs of both and getting my stock. Then once my husband arrives home I hand over the reins and start with CoCo Loves orders. I realise there will be many sacrifices, long hours and hard work during the early years, but it is definitely a challenge I'm up for.
What's your tip for effective sales and marketing?
Putting the customer at heart of everything you do. They are the big advocates of CoCo Loves and their experiences and reviews are key to us being a success. One bad experience could be very detrimental to us so early so we do all we can to ensure they have a memorable interaction with us.
Which tools could you not live without in your business?
My laptop. Being predominantly online sales, social media and our website generate the majority of our revenue so all my designs, photos plus a bit more is on my laptop.
What movie, song or book offers you the most business inspiration and why?
Somewhere Over The Rainbow. It was played at father's funeral who passed away last year and he's my inspiration to have a successful business and happy family life. I want to make him proud of his daughter.
What has been your biggest business success to date?
In July 2015 we won the Women in Business #WOW award from Jacqueline Gold, CEO of Ann Summers and Knickerbox. The exposure for CoCo Loves has been great and the feedback about our website from Jacqueline was really positive.
If you had to live on a desert island with one entrepreneur who would it be and why?
Karen Brady. To be a success in such a male dominated industry such as football is such a testament to her tenacity. Not only that, she does so much work for charity and also has a real focus on her family time. I'd like to pick her brains on how she copes with everything.
What are your ambitions for the next five years?
To establish the CoCo Loves brand. Our products are already in six stores across the Midlands and we'd like to grow that nationally, but also expand our range to cover more than just personalised wall art and cards. We have some new products in the design stage and they should be out by the end of the year, but we'd like to try all sorts under the CoCo Loves brand.
How does being a member of Enterprise Nation help you grow as a business?
We first became aware of Enterprise Nation through a free digital marketing conference in Birmingham. We attended and learnt so much in a short time. There are so many people in the same position starting up a new business and it's great to network and share your experiences with others who are going through or have been through the stages in their business. Plus for such a small investment the amount of information available to you is great.
Find out more on the CoCo Loves website and follow the company on Twitter.
If you'd like to join Sabrina and become an Enterprise Nation member to access exclusive benefits, sign up now. We may even profile your business which is great PR.
You can meet lots more Enterprise Nation members here.
Enterprise Nation has helped thousands of people start and grow their businesses. Led by founder, Emma Jones CBE, Enterprise Nation connects you to the resources and expertise to help you succeed.