MEMBER STORIES
Meet the member: James Dawson, T Plus Drinks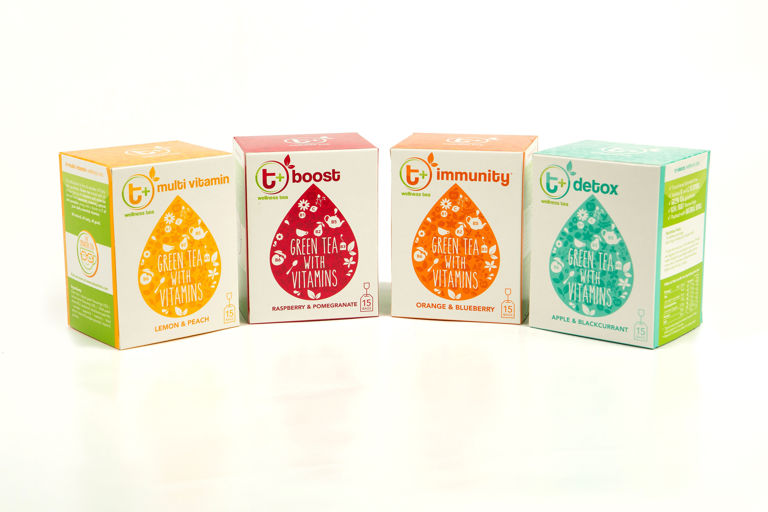 ---
Posted: Fri 11th Sep 2015
Enterprise Nation member James Dawson explains the story behind his healthy tea brand, T Plus Drinks.
What was your motivation to start your own business?
I've been an FMCG business owner in waiting since I left university 10 years ago and fell into a job in the IT world. I've always had a personal passion for retail, and FMCG in particular and have closely followed health and wellness trends and the emerging category of green and herbal teas.
Being a fairly health conscious person, I always tried to drink green and herbal teas but found most of what was out there too bland or boring. That led me to look into the possibility of creating something that evolved the green tea space, making something that gave functional, targeted health benefits but tasted great for all the people out there that don't like green tea. After 18 months of consultations, lessons and learning we finally created what we like to call ' the smarter tea' with t plus!
Whilst you were starting up how did you balance home life with work?
I was living in the Middle East when I decided to give up my job and go full time with t plus. So on top of the usual start up troubles, I had relocation headaches also! The early days were spent running around trying to do anything and everything possible, but I eventually learnt to work smart and outsource the small, non critical jobs and focus on tasks that drive the business forward.
What's your tip for effective sales and marketing tip?
Sampling and face to face interaction. Especially in the early days, and for a new category product like t plus, sampling in store, on the street or at events is critical. Letting people see that green tea can taste good, and just what makes our teas different helps spread the word and create buzz.
Which tools could you not live without in your business?
Social media. We're very lucky to live in an age where we have access to a far reaching, real time advertising medium like Facebook, Twitter, Instagram etc. For a new business with next to no marketing budget, social media lets us be creative in finding new ways to communicate with and attract customers and build awareness.
What movie, song or book offers you the most business inspiration and why?
Sam Walton or Richard Branson autobiographies. Two iconic and industry defining entrepreneurs who demonstrated a clear and concise vision and innovation to build their brand.
What's been your biggest business success to date?
We have been chosen as a winner of the inaugural grocery accelerator competition. From a field of 130 new food and drink start ups, we completed a series of interviews and pitches with industry experts and supermarket buyers to selected as one of the winners and won £50,000 investment and six months industry mentoring.
If you had to live on a desert island with one entrepreneur who would it be and why?
Richard Branson. I imagine he would have some great stories and hopefully it would be in his ready made desert island of Necker!
What are your ambitions for the next five years?
To establish t plus as the number one challenger brand in green and herbal teas.
How does being a member of Enterprise Nation help your business grow?
Being a new entrepreneur can be a lonely place, so access to Enterprise nation where we can network with other new business' and have access to help and advice is invaluable and makes the journey so much easier.
For more information visit the T Plus Drinks website and follow the company on Twitter and Facebook.
If you'd like to join James and become an Enterprise Nation member to access exclusive benefits, sign up now. We may even profile your business which is great PR.
You can meet lots more Enterprise Nation members here.
Enterprise Nation has helped thousands of people start and grow their businesses. Led by founder, Emma Jones CBE, Enterprise Nation connects you to the resources and expertise to help you succeed.