MEMBER STORIES
Meet the member: Ian Carpenter, Wapikka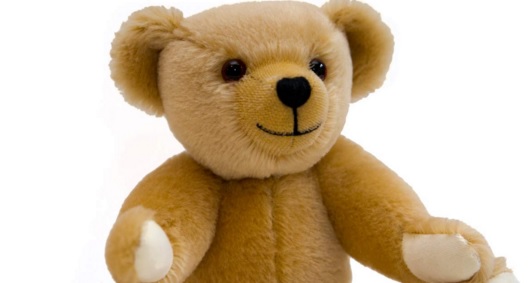 ---
Posted: Fri 30th Oct 2015
For every teddy bear that social entrepreneur Ian Carpenter sells, he donates to a charity so that they can feed a chronically hungry child for a whole school year. The Enterprise Nation member tells the story behind Wapikka.
What was your motivation to start your own business?
I've always been entrepreneurial and wanted to start a business that could really make a difference in people's lives. I also wanted to build a business that would give me the freedom to work from anywhere, and not be stuck behind a desk.
Whilst you were starting up how did you balance home life with work?
I don't have a great example of how I am managing to do this very well. I'm still working full time in my day job and am working on Wapikka during the evenings and weekends. I'd say time management is huge, and I try to concentrate on the tasks that are going to help me reach my goals and grow my business.
What's your top tip for effective sales and marketing?
Share your story and the purpose of your business with everyone!
Which tools could you not live without in your business?
Instagram has been huge for us in growing our business. It is a way for us to reach potential customers all over the world. We connected with people that followed other socially conscious businesses which allowed us to build up our own following.
What movie, song or book offers you the most business inspiration and why?
Darren Hardy's book The Compound Effect is amazing! It shares so many ideas and examples of how keeping it simple and consistently taking daily actions towards your goal will help you create momentum and success in your business.
What has been your biggest business success to date?
I'd say the biggest success we've had so far was sourcing a world renowned teddy bear manufacturer to produce our products. I worked with them to create our first teddy bear. This has enabled us to create an amazing, handmade teddy bear that will last a lifetime.
If you had to live on a desert island with one entrepreneur who would it be and why?
Blake Mycoskie. He is the guy who started TOMS, the one for one company (for every purchase TOMS helps one person in need) that began with shoes and has since developed other ranges including eye wear, bags and coffee. He is a massive inspiration and has now built a socially conscious business empire that now spans the globe.
What are your ambitions for the next five years?
I want to grow Wapikka into a global brand and make a huge impact in the world!
The are millions of children around the world that are experiencing food insecurity. I want to use this business as a way of putting a dent in that number and build a sustainable thriving enterprise at the same time.
I'm also looking at a few potential other products categories which would also be linked to social causes that make the world a slightly better place. Watch this space!
How does being a member of Enterprise Nation help your business grow?
I've attended some great events run by Enterprise Nation that have been super useful. Being a member has also enabled me to meet some really interesting people that have helped me grow my business.
For more information visit the Wapikka website and follow on Twitter and Facebook.
If you'd like to join Ian and become an Enterprise Nation member to access exclusive benefits, sign up now. We may even profile your business which is great PR.
You can meet lots more Enterprise Nation members here.
Enterprise Nation has helped thousands of people start and grow their businesses. Led by founder, Emma Jones CBE, Enterprise Nation connects you to the resources and expertise to help you succeed.