MEMBER STORIES
Meet the member: Gemma Whates, All By Mama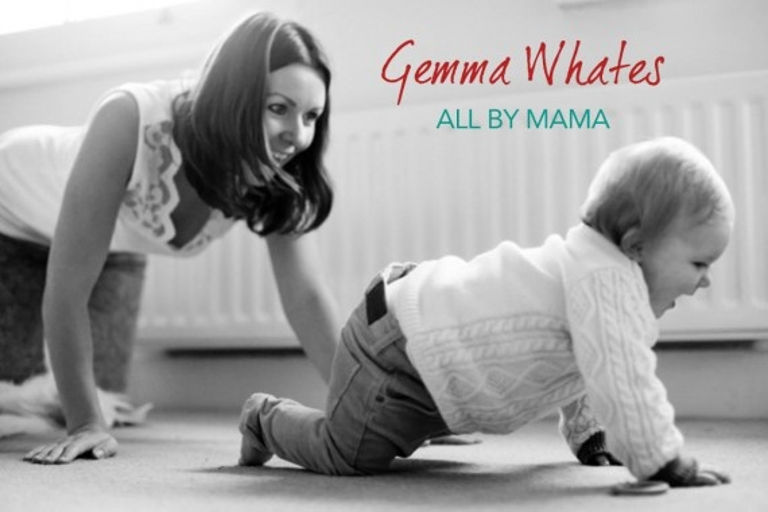 ---
Posted: Fri 5th Jun 2015
Gemma Whates was inspired to start All By Mamas after the birth of her son. The business sells products made by mothers building their own companies around family life. In this week's 'Meet the member' feature Whates explains the motivation and story behind her brand.
What was your motivation to start your own business?
For me the motivation was most definitely becoming a mum to my little boy, Leonardo. Not only did it give me the initial idea, it was also the first time I really felt that I needed to find a way to work flexibly so that I could be around a bit more than my previous job would allow. It's a very personal thing, the work/family life balance, and one size does not fit all, but for me I wanted something that could not only allow me to work flexibly but also that I could control and shape. I am a hard worker. I work more than I ever have before and my ambition didn't disappear when I had my son; in fact I became more ambitious. I just realised that I wanted to use my skills and do something for myself to better suit the lifestyle I wanted.
Whilst you were starting up how did you balance home life with work?
I found the best way to make sure that my son didn't miss out on the time he needed with me was to work in the evenings and at night and basically give up sleeping! It's a difficult juggling act with a young family, my son is only two and half. It wasn't an easy pre-launch and it still isn't but I don't expect it to be!
Before I launched the business I knew it would be hard work and that I would need to be able to change roles quickly, from conference call to changing a nappy in minutes! Pre-launch, I also had a full time job which I didn't leave until the business launched so it was very difficult and particularly stressful. It is much easier now I don't have that additional commitment. My partner has certainly suffered more than my son and most nights he struggles to get any sort of conversation from me as I am chained to the laptop until the early hours! We ask all the Mamas that join us at All By Mama this question too and we get a range of wonderful answers. I think it comes down to one thing; set your own rules, know your own limits and stick to them as much as you can. There is no golden rule!
What are your top tips for effective sales and marketing?
Marketing: Set your objectives, what do you want your marketing to achieve, be specific and then test, test, test. Test different campaigns and messages until you find one that works. Spend time to really understand your audience and what matters to them.
Sales: Talk to as many people as you can about your business or product and get their feedback. Encourage open communication and build relationships.
Which tools could you not live without in your business?
The internet! Without it we wouldn't have a business. We also couldn't live without social media at the moment. It has really helped us to drive our business forward in the early stage, from networking to PR, entering awards to talking to customers and finding new Mamas to work with; our social media channels have been critical. Finally, my laptop. I had a virus on it last week and had to restore to factory settings. I don't think I've ever felt so stressed!
What has been your biggest business success to date
Just launching the business felt like a huge success after all the hard work it took to get to that point! Then we realised it was only the beginning. Since launch, we are really proud of the awards that we have won. We won a Jacqueline Gold #WOW award within our first month and more recently we have won the business category in the Pantene #Shinestrong awards. Through that award we were lucky enough to have a one-to-one with Baroness Karren Brady during which she said she really saw the potential of the business. It was a great motivator to continue to work hard. And of course, every Mama that joins us and every sale we make is a success as it takes us closer towards our vision.
What are your ambitions for the next five years?
Our ambitions for the next five years include:
To grow both our customer base and the number of Mamas that we work with month on month

To introduce additional revenue streams to our business such as craft lessons and networking sessions

To become a well-recognised name amongst creative mums working around family life
How does being a member of Enterprise Nation help your business grow?
I've found Enterprise Nation to be an extremely supportive community. I met a great marketing mentor, Paula Hutchings, through Enterprise Nation and we've worked together a couple of times since I became a member. The events and newsletters are also of great value to our business.
Find out more on the All by Mama website and follow the company on Twitter and Facebook .
If you'd like to join Gemma and become an Enterprise Nation member to access exclusive benefits, sign up now. We may even profile you and your business!
Enterprise Nation has helped thousands of people start and grow their businesses. Led by founder, Emma Jones CBE, Enterprise Nation connects you to the resources and expertise to help you succeed.