MEMBER STORIES
Meet the member: Angela Hood, ThisWay Global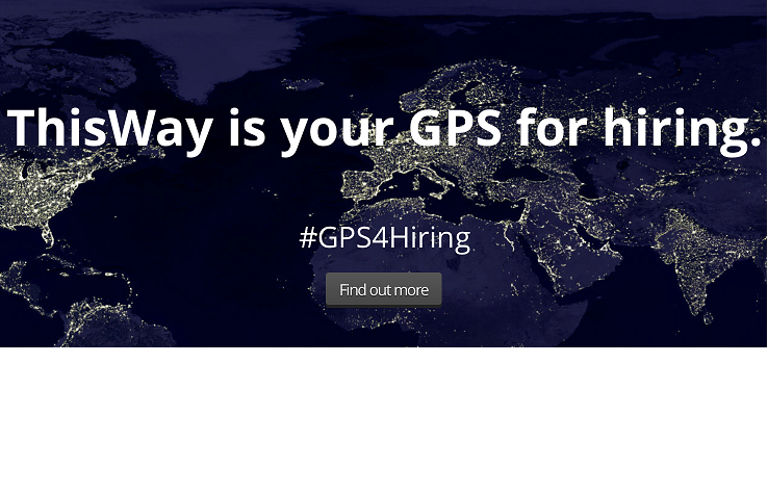 ---
Posted: Fri 4th Dec 2015
Serial technology entrepreneur and Enterprise Nation member Angela Hood discusses her fourth business, ThisWay Global, a web app which uses a proven algorithm designed by Cambridge researchers to match job seekers to optimal work opportunities.
What was your motivation to start your own business?
ThisWay Global is my fourth business in the last 20 years and my focus is on innovation in the hiring space so that hiring solutions are no so fractured and can better serve both individuals and businesses. My University of Cambridge based team shares my passion.
Whilst you were starting up how did you balance home life with work?
In earlier years, when my children were younger, work/life balance was far more difficult. My children are now grown and my husband of 23 years is always supportive of my business endeavours so it's far easier now. For us, having a specific date night each week helps to maintain a focus on things outside of work.
What's your top tip for effective sales and marketing?
Offer genuine help to others in business, rather than 'network'. This builds a better and lasting relationship and they will remember you because you helped them. It's the single most important lesson that I have learnt over the last 20 years. And it's also more enjoyable because you can see others succeed through your assistance.
Which tools could you not live without in your business?
Because we are a tech company, we use a lot of various applications that many businesses are unaware of. I'd say that our top ones are Slack, TeamGridApp, Zapier and Close.io but there are so many more. One we use to help fellow businesses is the Business Canvas, a one page business plan.
What movie, song or book offers you the most business inspiration and why?
I really like Tipping Point and Make it Stick. I have read each several times. In all, I read about five books a week on various aspects of business. The common theme is how to best solve a problem for your customer. If you do this well, you don't need to spend as much time and effort on sales and marketing.
What's been your biggest business success to date?
This is my second multi-million business but ThisWay is by far the most impactful. I feel my entire professional experience has come together in a meaningful way. Last week we developed a strategic partnership with on of the top five hiring resources in the world. It came to me after I offered to help the CSO, not knowing who he was or who he worked for.
If you had to live on a desert island with one entrepreneur who would it be and why?
Probably the Slack CEO, Stewart Butterfield. He is smart, likable and a good problem solver. Plus he grew up as a hippie so he is comfortable roughing it.
What are your ambitions for the next five years?
To bring all the people and all the jobs together and introduce them to the best hiring solution, no matter what job or candidate they need. I can think of few thing more important than being happy at work. It's good for people and for companies. And this is made possible by our GPS4Hiring. It's a global hiring alliance that works as easily as Google Maps, and backed by even more data.
How does being a member of Enterprise Nation help your business grow?
We have advised other businesses and we have been hired to help member companies of all sizes to solve their hiring problems.
For more information visit the ThisWay Global website and follow the company on Twitter and Facebook.
If you'd like to join Angela and become an Enterprise Nation member to access exclusive benefits, sign up now. We may even profile your business which is great PR.
You can meet lots more Enterprise Nation members here.
Enterprise Nation has helped thousands of people start and grow their businesses. Led by founder, Emma Jones CBE, Enterprise Nation connects you to the resources and expertise to help you succeed.