MEMBER STORIES
Meet the member: Alex Angel-Benscher, Vurchoo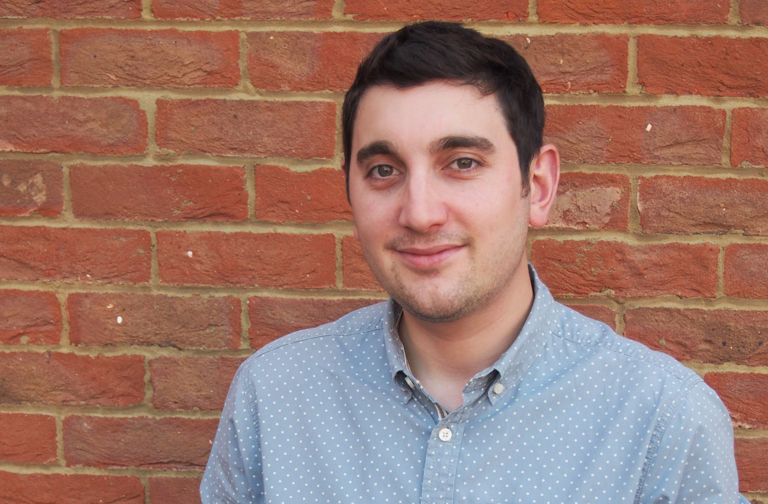 ---
Posted: Fri 13th Nov 2015
Vurchoo is a ethical jewellery company that donates a portion of profits to charities around the world that help create each piece. Founder and Enterprise Nation member Alex Angel-Benscher explains more.
What was your motivation to start your own business?
During education I was always in limbo, and lacked aspiration. My energy was mostly mis-spent teaching myself to draw via street art.  After being made redundant twice in six months, I decided to take some time out and worked my way around the world.  I realised I wanted to take charge of my destiny and how lucky I was to live in the UK where there is opportunity to make it happen. I also wanted to do something that helps those in need, and design with creative freedom. This is when Vurchoo was born.
I want to experience the world in a way that interests me. I want to do something that helps those in need. I also want to reap the rewards of my own efforts, and design with complete creative freedom.  I am pretty sure my mum would say "it is because Alex doesn't like doing what someone tells him what to do".
Whilst you were starting up how did you balance home life with work?
During the early start up stages, I realised how hard it would be to make a dream a reality. Striving for perfection in my debut collection, and working with charities overseas was no easy task. I quickly become a hermit crab! I even had one orphanage in Cambodia that I had been working with turn out to be fraudulent. It would trick willing tourists to part with their money. This set me back six months of designing, and prompted me to work with UK registered charities.
Lacking the funds needed, I found myself in a full time job with Olympus, who have been amazingly supportive. I also managed to secure funding from the Prince's Trust. I worked every evening and weekends designing and creating and an ethical supply chain. I also think I have started to go grey!
What's your top tip for effective sales and marketing?
You can never learn everything about sales and marketing.  Make sure you are providing the customer with exactly what they want. Market research is key.
Which tools could you not live without in your business?
A part of me wants to say my phone or my laptop, but an even louder part of me says a pencil.
What movie, song or book offers you the most business inspiration and why?
Gold by Andreya Triana. A happy song that gets my creative juices going. When they leave, and I need to refresh my mind, I usually turn to Jump Around by 'House of Pain. Please don't judge me!
What's been your biggest business success to date?
When I first started designing jewellery, I would visit some well-known shops and imagine that one day I would be there too. This year some of these shops almost bit my hand off to have my designs. Since I am my own worst critic, this was a massive compliment and a mini dream come true.
If you had to live on a desert island with one entrepreneur who would it be and why?
I first thought about informing your readers about Shelley Saxena, who is transforming the way healthcare is delivered in India. Then I thought maybe I need someone who will remind me of home, like fellow Essex boy Jamie Oliver, who can also cook a good meal!
What are your ambitions for the next five years?
In the next five years I plan to be working with at least three more charities inspiring stunning new ranges, stocked internationally, and well on my way to becoming a household name. I would also like for my ethos to have had an effect on the jewellery industry.
How does being a member of Enterprise Nation help your business grow?
I am a relatively new member to Enterprise Nation, and first found it when researching fashion events. I attended the Fashion Exchange, and took away a wealth of knowledge that I would not have been able to find easily. Most important for me was hearing from the horse's mouth how to pitch to large department stores. I was also lucky enough to get a tweet and picture from a famous TV celebrity and designer, who took and affection to my designs.
For more information visit the Vurchoo website and follow on Twitter and Facebook.
If you'd like to join Alex and become an Enterprise Nation member to access exclusive benefits, sign up now. We may even profile your business which is great PR.
You can meet lots more Enterprise Nation members here.
Enterprise Nation has helped thousands of people start and grow their businesses. Led by founder, Emma Jones CBE, Enterprise Nation connects you to the resources and expertise to help you succeed.