INTERVIEWS
Meet the Enterprise Nation team: Emma Jones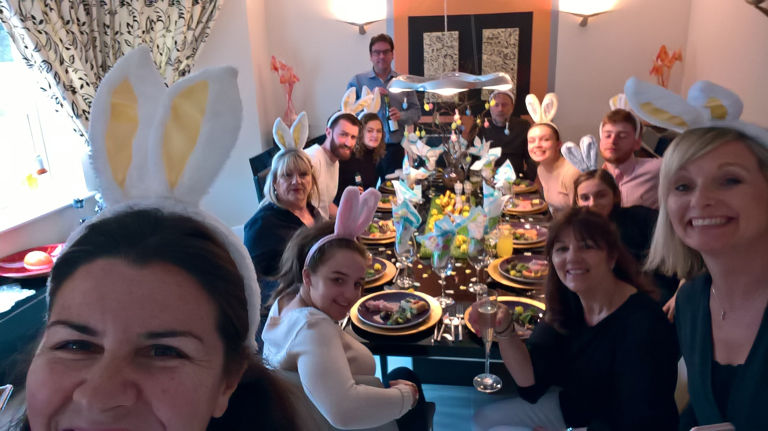 ---
Posted: Wed 12th Jul 2017
To give you an insight into the faces behind Enterprise Nation we're posting a monthly interview with a member of the team. First up, our founder Emma Jones.
What's your role at Enterprise Nation and how does a typical day look for you?
I'm founder and there is definitely not a typical day!
A day (and night) can involve meeting members, hosting events, planning with partners/sponsors and representing small businesses to government.
My job is to run and grow the company so every day is spent on making sure our customers are happy, ensuring the finances are in order, and that we're embracing new opportunities. As I can often be heard saying "there's never a dull day in Enterprise Nation!"
What's the one thing you most enjoy about working with small businesses?
The stories on how we've helped a member win a deal, meet a co-founder, enter a new market etc. I can honestly say that every single time I hear these stories, I think it makes all the hard work worthwhile.
Which member story has most struck a chord with you?
Really sorry but I can't pick just one!
I love how we've just helped Foraging Fox get stocked in Sainsbury's, Professor Scrubbington's in Boots and another member in Planet Organic.
I love members who've got in the press or raised profile on account of attending our events or been picked up by our head of media, such as CocoRose London, Watmuff & Beckett, Miss Macaroon and Good Ordering.
I love adviser members who are on hand to support small firms such as Amanda Ruiz, Emily Penny, Alison Battisby, Natasha Courtenay-Smith, Kathy Ennis and Steph Onwunali.
I could keep going on and on with this!
What's your favourite Enterprise Nation event and why?
Ooh, this is hard. I'm going to say...StartUp 2017. It will be StartUp 2018 next year!
It's logistically the hardest event we run but to see 2,000 start-ups eager to meet people, be inspired and get supported is a great way to start each year.
If you weren't at Enterprise Nation, which company would you most like to work for?
A lame answer but we still have so much to do in this business that I can't contemplate working anywhere else!
Tell us one thing about you that not many people know.
I speak Japanese (but nowhere near as well as I used to when I lived there!).
Enterprise Nation has helped thousands of people start and grow their businesses. Led by founder, Emma Jones CBE, Enterprise Nation connects you to the resources and expertise to help you succeed.