MEMBER STORIES
Meet the adviser: Col Skinner, Profoundry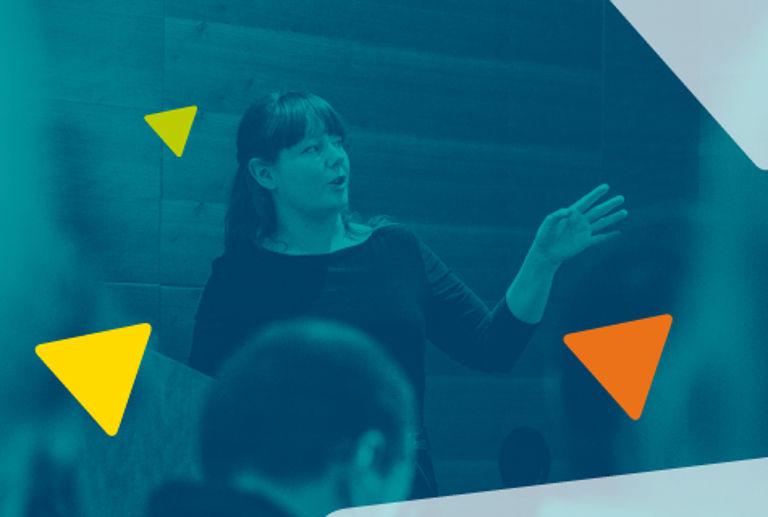 ---
Posted: Fri 8th Jan 2016
The Enterprise Nation Marketplace is home to over 13,500 advisers and this week we are spotlighting Enterprise Nation Pro member Col Skinner. Col founded Profoundry an independent digital consultancy helping business improve their digital direction and presence.
Name: Col Skinner
Company Name: Profoundry
Twitter: @ProfoundryCo
Year Company Founded: 2014
Favourite Business Book:
"Creative, Inc.: The Ultimate Guide to Running a Successful Freelance Business" by Joy Deangdeelert Cho and Meg Mateo Ilasco. This book gave me lots of practical tips when starting up and sits under my monitor for easy access each time I need more.
Who is your business hero?
Ooh that is a tricky one. Most likely Dan Barker aka @djbarker. He gave me some great and very honest advice when I was starting out, despite technically being my competitor. He also has an uncanny knack of nailing opportunities to "go viral" across social media.
Tell us about your business tweet-size:
Profoundry is an independent digital consultancy helping businesses improve their digital direction through proactive tailored services.
What has been your biggest challenge?
My biggest challenge as an independent consultant has to be the sheer amount of agencies out there with the budgets to put a great deal of money into marketing, tools and resource. Although I feel I offer very different benefits to working with an agency I'd be naive to not recognise them as competition.
What has been your greatest success?
To be honest I think just still being in business 18 months, 70 invoices and 15 clients later is an achievement. I have met some incredible people, visited amazing places and learnt a lot. That has to be worth something. Oh and I also now have a website attracting over 4,000 visits per month from my 30-plus blog posts, which I am quietly proud of. (Col has also previously featured as a guest blogger for Enterprise Nation read his blog on How to build your personal brand online).
What piece of advice do you wish you had known when starting out?
1. Don't listen to others. I know that sounds like a drastic tip, but remember that family, friends & colleagues aren't you and will always offload their personal fears and thoughts. You are the one who is ultimately in charge of your career and life. It's you who will be working late, stressing over money and begging for business leads all to hopefully be rewarded with your dream career.
2. Cash flow is the nail in the coffin for 70% of new businesses. Payment for freelancers can be sporadic at the best of times. Be prepared to go from receiving pay package popped conveniently into your bank account each month, to desperately sending out outstanding payment reminders to clients.
Why do you consider long-term strategic advice important to business success?
Digital marketing may have some short term / instant gains but like most things in business it has to be supported by a long term strategy. I try and deliver long-term strategic advice that keeps the client adapting to their market and audience behaviour. That is one of the pillars of success in business.
If you had a superpower what would it be and why?
Definitely the power of Precognition. The digital marketing industry has to be one of the fastest markets to work in and techniques, platforms and channels are changing on a daily basis. With this power I could predict the future giving me a distinct advantage over my competitors and for my clients.
One of the benefits of our Small Business and StartUp membership is three free consultation calls with advisers from the Enterprise Nation Marketplace such as Col. Click here to read more about membership.
Col is one of our Small Business Adviser members, a membership designed especially for advisers, experts and professional service providers. Become a part of the Enterprise Nation community today!
Enterprise Nation has helped thousands of people start and grow their businesses. Led by founder, Emma Jones CBE, Enterprise Nation connects you to the resources and expertise to help you succeed.