MEMBER STORIES
Meet the Adviser: Aimee Teesdale, Act-Coaching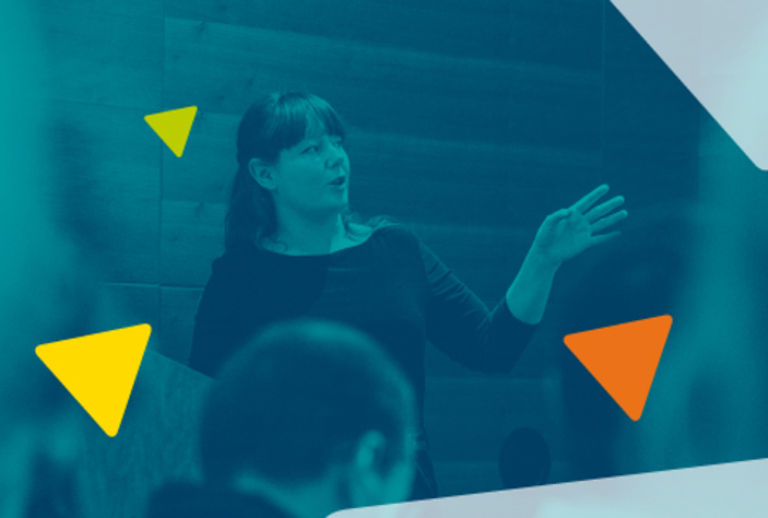 ---
Posted: Fri 11th Dec 2015
The Enterprise Nation Marketplace is home to over 13,500 advisers and this week we are spotlighting Enterprise Nation Pro Member Aimee Teesdale. Aimee runs a life coach consultancy, coaching 1:1 or in groups and specialising in entrepreneurs.
Name: Aimee Teesdale
Company Name: Aimee C. Teesdale Ltd
Twitter: @act_lifecoach
Year Company Founded: 2015
Favourite Business Book:
The Prosperous Coach by Rich Litvin
Who is your business hero?
My business hero is Jodie Cook, Founder of JC Social Media. It was through knowing Jodie that I first started to consider running a business for myself, thanks to how easy she made it look! She's now a mini-celebrity in the business world with a growing team of 8 people, but with her feet still firmly on the ground.
Tell us about your business tweet-size:
I offer 1:1 life coaching for successful and aspiring business owners, and consultative emotional intelligence training for groups or teams.
What has been your biggest challenge?
The biggest challenge is the psychological one. Starting a business by yourself can sometimes feel like a rollercoaster ride: when good news comes in, you're on top of the world, but when it doesn't, you have to have the strength to keep on going without losing faith.
What has been your greatest success?
My greatest success has been overcoming the doubt about whether I could ever run my own business or not. I come from a socio-economically deprived town in the West Midlands, and the concept of starting my own business was fairly alien to our family.
What piece of advice do you wish you had known when starting out?
The importance of the people you surround yourself with. Fortunately I have a fantastic group of friends, a mentor, and a coach who support me on my journey, but I do wish that I'd have spent more time cultivating connections with more people from a younger age. I truly believe that we are an inter-dependent species, and everyone's success is dependent on others.
Why do you consider long-term strategic advice important to business success?
I consider it to be like a Sat-Nav. If you want to get somewhere, you need to know the post-code, or the target. Strategic advice is the directions to help you get there. However, because so many factors such as economy, technology, society, politics are always changing - if you deviate from the route - the Sat-Nav needs to replot the map, which is why advice needs to be long-term.
If you had a superpower what would it be and why?
I would love to have Bernard's Watch - the boy who could stop and rewind time with his magical pocket watch. In this fast paced world it would be great to put things on pause for a little while!
With our Classic membership, one of the benefits is to receive three consultation calls with advisers from the Enterprise Nation Marketplace such as Aimee! Click here to read more about Classic Membership.
Aimee is one of our Enterprise Nation Pro member, a membership designed especially for advisers, experts and professional service providers.
Enterprise Nation has helped thousands of people start and grow their businesses. Led by founder, Emma Jones CBE, Enterprise Nation connects you to the resources and expertise to help you succeed.