BLOG
Meet Jess, Enterprise Nation's community champion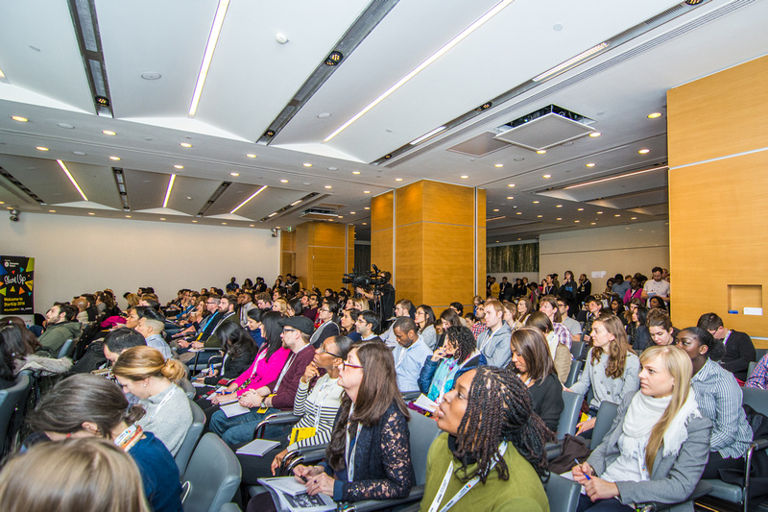 ---
Posted: Thu 14th Jul 2016
We're serious about ensuring that you, the amazing entrepreneurs, small business owners and experts, always have someone to be able to ask your questions to, whether it is about business, support or Enterprise Nation. That's why we've got our community champion Jess in the team.
Tell us a bit about yourself
I've just graduated from King's College London with a business degree but I have been involved with Enterprise Nation for the last year and a half. You might have found me working on various bits and pieces, including member engagement, the adviser marketplace, events, and more. Outside of work, I'm a dog person, health fanatic and enjoy exploring the creative side of abstract painting.
Who are the Enterprise Nation members that inspire and impress you?
One of the reasons I love working for Enterprise Nation is the passion behind our members' small businesses. It is incredibly inspiring to work with entrepreneurs who are fighting their way in a crowded market with such devotion. I love Santamaria Shirt Maker's enthusiasm for bringing their niche, tailored shirts into the UK market, Tea Huggers' exotic tea flavours as well as Annellino's Italian fine jewellery.
What has been your favourite moment at Enterprise Nation so far?
I must say it was the Food Exchange in London last year. I am a big foodie so meeting over 200 small businesses and enjoying their cakes, snacks, drinks and various other treats just made my day. I can't wait for this year's event in Birmingham!
As well as being able to contact us by email and phone, Jess and the Enterprise Nation team have launched two new ways to help connect you with the information you need:
1. FAQs: If you've got a question, there is a good chance someone else has asked it before. We've pulled together the answers to the most common questions in one place.
2. #GoLocal: We know that launching, running and growing a small business is different depending on where you are in the UK, so we've launched Classic member only #GoLocal Facebook groups to help you find other entrepreneurs, experts and small business owners near you. Jess, along with the rest of the Enterprise Nation team and Regional Champions are also part of these groups, so it's another form in which you can ask us questions.
So next time you've got a question about your business, finding an expert, or navigating your way around the world of Enterprise Nation, don't store it up in your brain, ask Enterprise Nation and get an answer!
Enterprise Nation has helped thousands of people start and grow their businesses. Led by founder, Emma Jones CBE, Enterprise Nation connects you to the resources and expertise to help you succeed.