BLOG
Meet the brands popping up in the Hello, World shop in May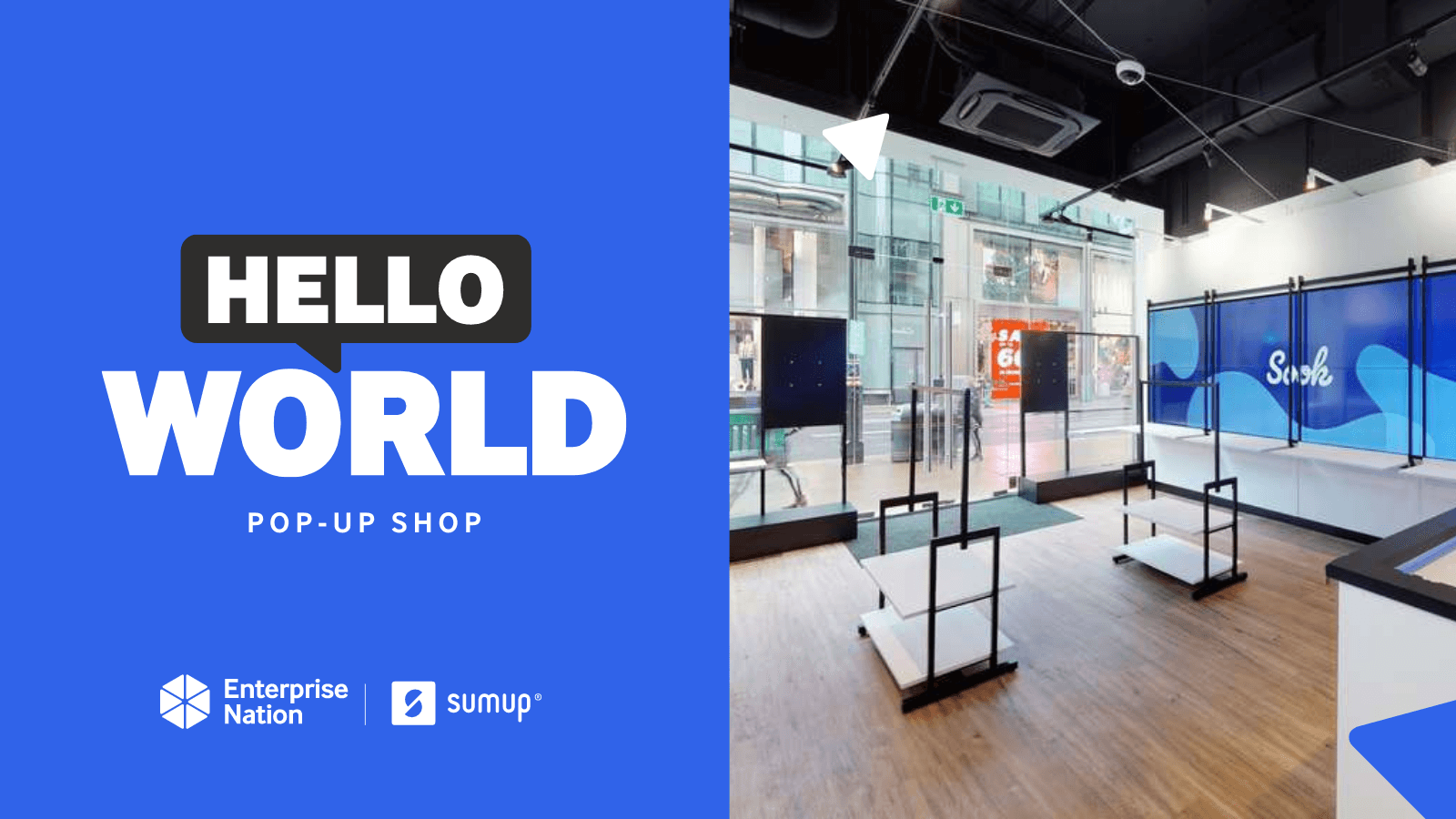 ---
Posted: Thu 22nd Apr 2021
As part of our Hello, World campaign, in partnership with SumUp, we are delighted to announce the opening of a pop-up shop at 58 Oxford Street to enable small businesses to say 'Hello' to the world by meeting customers in person and testing physical retail.
Operated by experiential retail provider Sook, the shop will see three small businesses pop-up each day, every Monday - Thursday across the month of May.
Visit the Hello, World shop to meet the small business owners behind the brands and support them in their first venture into physical retail!
You can view the brands that will be in store here:
Where: Sook, 58 Oxford Street, Fitzrovia, London W1D 1BH.
When: 10am - 8pm every Monday - Thursday across the month of May.
Get involved: Visit the shop, say hi to the sellers and tag us at @e_nation and @sumup with #HelloWorld
You can see the brands that already showcased in the store and shop from them online here:
About Enterprise Nation
Enterprise Nation is the UK's most active small business network, helping thousands of people turn their good idea into a great business. Join today to get everything you need to start and grow your small business, in one place.
About SumUp
SumUp believe that every business should have access to affordable, easy-to-use payment solutions, no matter their size. Back in 2012, SumUp was founded by a small team with one goal in mind - to create a world where small business owners can be successful doing what they love. Today, over 3 million small business owners rely on SumUp to get them paid. Discover more.
Marketing and campaigns manager at Enterprise Nation. Love finding independent places to eat and drink!