BLOG
Top videos to help you master social media and market research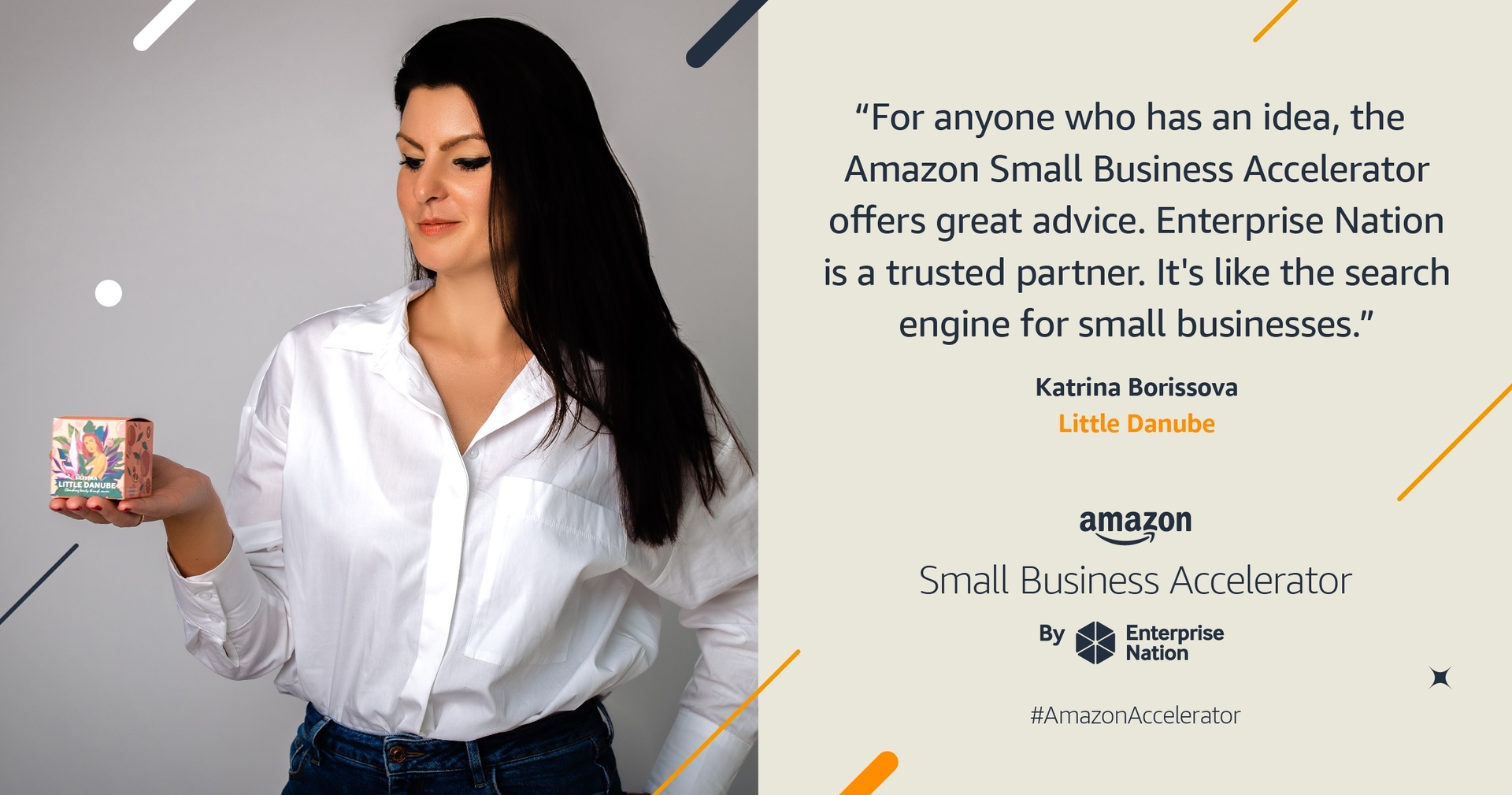 ---
Posted: Thu 1st Apr 2021
The Amazon Small Business Accelerator e-learning programme includes a videos series on mastering social media and market research.
Katrina Danube, founder of vegan and natural soap brand Little Danube, used the e-learning videos to learn new skills for expanding her business and developing a product.
"I really like the tips on social media management," she said. "When I started, I didn't have an Instagram account. I now run my business through Instagram. This is how I discover other people and how other people discover me. I think the videos helped me to get a more comfortable managing social media.
"The start modules have been useful as it's a good overview in areas such as operating a budget. This helped me to shape the product. The videos about pricing and market analysis were helpful too."
Here are three of Katrina's favourite e-learning videos:
Mastering social media analytics
Emma Haslam, founder of Borago Insights, explains how to measure the impact of your social media activity.
Introduction to Instagram
Social media expert Lucy Hall discusses the steps for setting up a business profile on Instagram including choosing a username, selecting a profile image and adding company information.
How to research your market to identify customers
Matt Ovington from Research Connections shares tips on how to carry out market research to identify customers.
The free Amazon Small Business Accelerator e-learning programme is advice from more than 30 business experts in more than 200 bitesize videos.
If you're already an Enterprise Nation member, log in to your member dashboard to access the e-learning.    
   
If you're not an Enterprise Nation member, you can join the Amazon Small Business Accelerator for free here.
Enterprise Nation has helped thousands of people start and grow their businesses. Led by founder, Emma Jones CBE, Enterprise Nation connects you to the resources and expertise to help you succeed.