BLOG
How to make the right choice with key utility and internet providers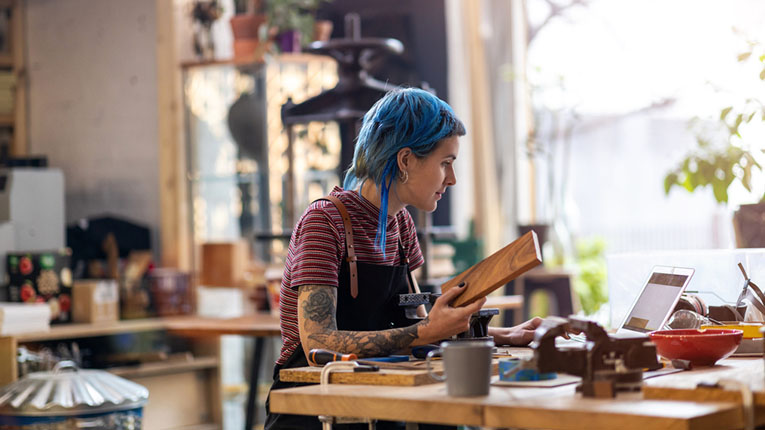 ---
Posted: Fri 23rd Apr 2021
When you start a new business on a shoestring, the trickiest period is always the outset. This article will help you make the right choices for all your key business services, showing you how to enjoy simplicity, savings and top-ranked customer service.
Most people follow this path
The start of the business journey is a time when you:
Have boundless enthusiasm because you know you have a great business idea, but

Don't have a lot of income, and

Are not expert at all the areas of running a business.
So, what you want is freedom to concentrate on launching your idea without distraction.
Whether you are a freelancer, sole trader or run a limited company, you will be paying bills for common services such as energy, broadband, landlines, mobiles and insurance. This is true whether you are starting up from home or have moved into business premises.
Chances are you are juggling multiple suppliers, assessing too-good-to-be-true introductory offers, and negotiating annoying end-of-contract price rises. These are headaches you could do without. After all, all you want to do is focus on your business and enjoy life.
I was in the exact same situation once. Thankfully I now enjoy simplicity, savings and great service across all those main bills.
A maze of energy companies
If savings on your energy bill is a main consideration then you could consider auto-switching options like Look After My Bills and Flipper. These middlemen automatically switch your gas and electricity supplier to a preferred alternative option when your current deal ends. That's not a bad idea but a lot of us like to know:
Where our energy is coming from

Does the supplier have genuinely green credentials?

Is the tariff fixed or variable?
The comms and broadband minefield
Many telecoms and broadband suppliers rely on our inertia or apathy to retain customers past an initial introductory offer. No one really enjoys haggling for better deals. I personally think it's insulting for loyal customers to have to fight for a better deal when a contract ends, and I know tens of fellow entrepreneurs who've experienced very questionable customer service and sales tactics.
Always check out a supplier's scores on TrustPilot, and definitely review its Which? awards and rankings. You might be surprised where your current supplier sits on the table.
Who pays for the adverts?
The big players spend millions on advertising to maintain their 'brand positions'. Who pays for that advertising? Their customers do, of course. Rather than waste money like this, wouldn't it be better if it was used to bring bills down?
An alternative: use one supplier for all
Many smart cookies in business refuse to get sucked into the rollercoaster ride of multiple suppliers and unviable offers. They'd rather spend their valuable time working on their business, safe in the knowledge they are being looked after by a multiple award-winning supplier of business services.
Get off the rollercoaster
I got tired of the 'rollercoaster ride' of multiple suppliers and a confusion of deals a couple of years ago and bundled all my main bills together with an innovative multiservice provider. For me it meant immediate savings of £517 straight off the bills, plus another £1,500 of additional benefits all in year one. I now have just one bill, one login and I am one chilled-out business owner.
I was so knocked out by my experience of savings, simplicity and service that I joined the company as a partner, and now run all my businesses from home. It just so happens that one of them helps people save money off their bills.
_Give me a shout for a free 30-minute consultation on your broadband, energy, mobile and landline. You'll see exactly how much you could save by bundling services into one bill. You'll have all the information you need when the time comes to switch.
_
As an Authorised Partner with UW I help people save time and money on their everyday home and business utilities: energy, broadband, mobile, landline, insurance. UW is the UK's only genuine multi-service provider, a FTSE 250 company, and a Which? 'Recommended Provider' for over 10 years running. Get all your home and business services in one, simple, monthly bill. I also lead a team of Partners with mentorship and training.